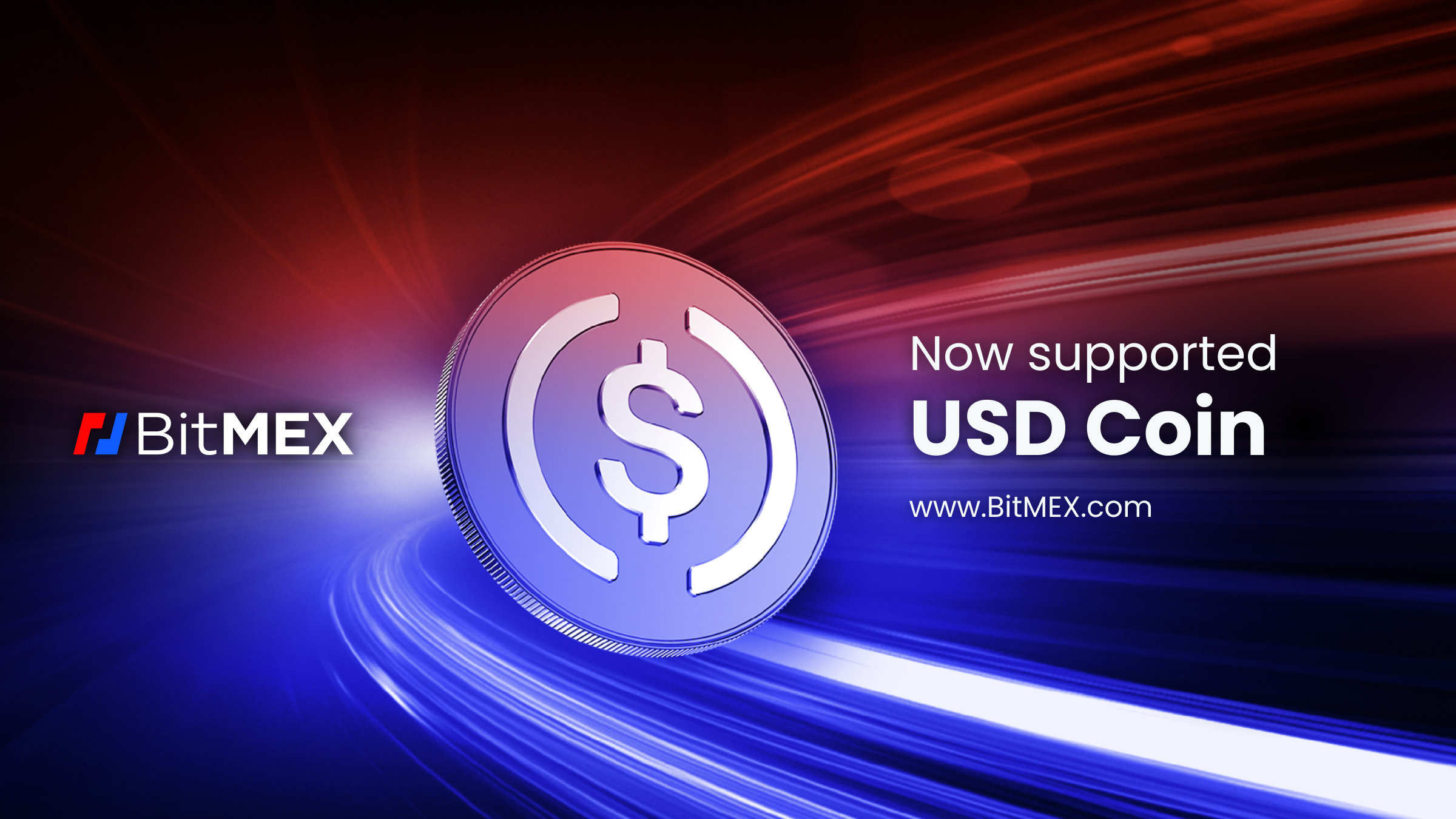 Since Q4 2021, BitMEX users have had the option of depositing and withdrawing only one type of stablecoin: Tether. However, that changes today with the arrival of USD Coin.

It's an addition that means users can now do the following via BitMEX Mobile and Web: 

Buy

USDC in minutes with 30+ currencies, via our fiat gateway partners (Banxa and Mercuryo).

The fiat currencies we currently support are: AED, ARS, AUD, BRL, CAD, CHF, CZK, DKK, EUR, GBP, GHS, HKD, IDR, INR, JPY, KES, MXN, MYR, NGN, NOK, NZD, PHP, PLN, QAR, SAR, SEK, SGD, THB, TRY, TWD, TZS, UAH, UGX, USD, VND, and ZAR.

Convert

USD Coin

into Bitcoin / Tether – and vice versa – with no hidden fees or the need to worry about slippage. 

This new addition allows users to quickly and easily convert their USDC on BitMEX, so they can focus all of their attention on trading Bitcoin- and Tether- margined crypto derivatives and/or access spot trading pairs. 

Deposit and withdraw

USD Coin

on the Ethereum network via their

BitMEX Wallet

. The minimum deposit/withdrawal amount is as low as 1 USDC.
The introduction of USD Coin support is all part of our ongoing focus to enhance the versatility and accessibility of our platform. That's why we're working hard behind the scenes to broaden our range of spot trading pairs (e.g. TRX/USDT), derivatives listings, etc… The list keeps growing.

If you haven't yet signed up for a BitMEX account, you can do so here.
What is
USD Coin
(USDC)?
As its name suggests, USDC is a stablecoin that's pegged to the US dollar on a 1:1 basis. Launched in September 2018, USD Coin is a popular alternative to other USD-backed cryptocurrencies like Tether (USDT) and TrueUSD (TUSD).

The USD Coin launch was powered through a collaboration between Coinbase and Circle, via the co-founding of the CENTRE Consortium, which USDC's governance depends on. CENTRE's members are the sole entities capable of altering the circulating supply of USDC.

Every digital dollar of USDC in circulation is backed up by $1 USD. It's held in reserve, in a mix of both cash and short-term US Treasury bonds. The cryptocurrency lives natively on the internet, running on many of the world's most advanced blockchains – like Ethereum, TRON, and Solana – with more chain integrations expected.

Note: BitMEX now supports USDC on the Ethereum network only. Multi-network support for USDC is in the pipeline.
You can learn more about how multi-network cryptocurrencies work here.
USDT vs USDC: What's the Difference?
Tether and USD Coin are functionally the same concept – they're both stablecoins that are pegged to the US dollar on a 1:1 basis. That said, USDC and USDT are issued by different entities. USDC is issued by Circle, a global financial technology firm, whereas USDT is issued by the crypto firm Tether Limited. As such, the nature of their USD reserves have different compositions.

Another main difference between the two stablecoins is that Tether is more frequently used for trading and payments. On the other hand, USDC is considered by many as the "safer" stablecoin as Circle places a greater emphasis on ensuring safety and regulatory compliance.
Coming Soon: More Coins, Tokens, and Supported Networks
In the coming weeks, we're adding support for Tether (USDT) on the Solana network and more spot trading pairs (including SOL/USDT, ETH/XBT). USDC-margined crypto derivatives contracts – and the ability to spot trade cryptocurrencies that are paired against USD Coin – are also on their way to BitMEX, so stay tuned.

Download the BitMEX Mobile app to trade your favourite crypto derivatives contracts and spot trading pairs on the go, and connect with us on Discord, Telegram, and Twitter to be the first to know about our new listings and giveaways. 

In the meantime, if you have any questions please contact Support.