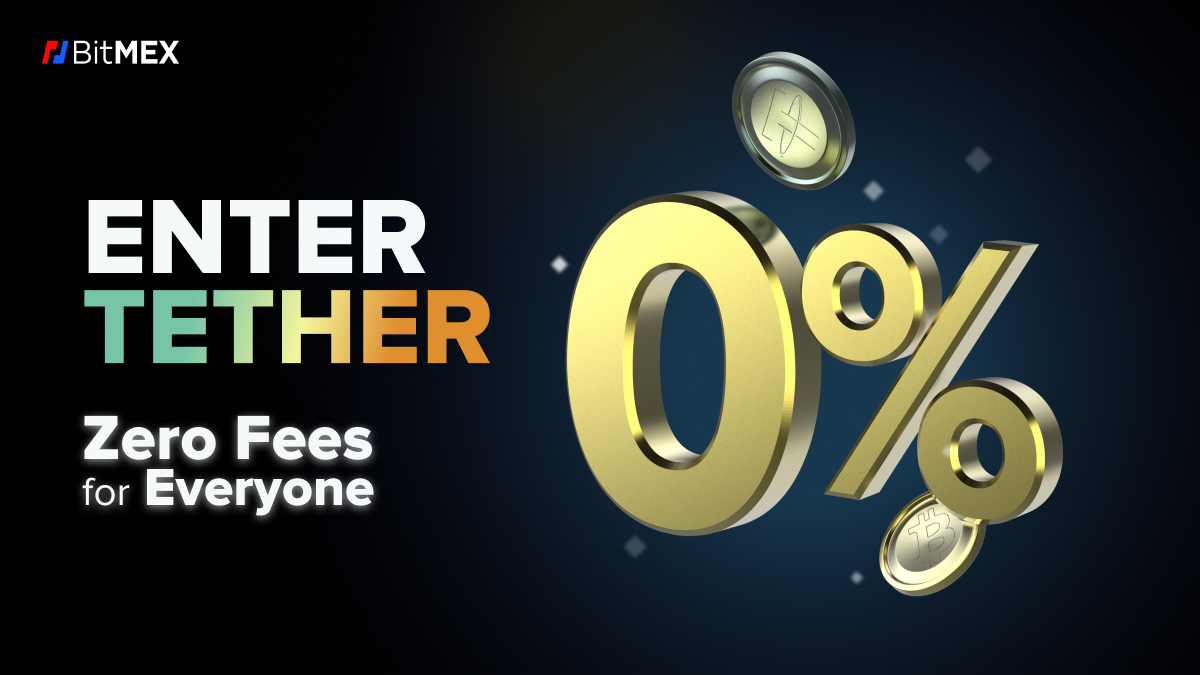 For years, BitMEX traders have only used Bitcoin for margin and settlement. Now, that's changing forever. Enter Tether. 
Right now, all traders will be able to use Tether (ERC20-USDT) for margin and settlement on BitMEX. 
And to kick this off with a bang, we're dropping fees to zero for the next 30 days (until 9 December) on all USDT-margined contracts on BitMEX. 
That's right – zero fees for everyone when you trade with USDT through 9 December. 
To celebrate, we're rewarding some of our early depositors, users, and referrers with personalised AC Milan/ BitMEX kits and limited-edition NFTs. Referrers will also like a new incentive we're rolling out just for them – a USDT 1500 payout for hitting US$15m in volume across their affiliates during the campaign duration. More details are available here.
Finer Details
Here are some very important details to keep in mind: 
We're using Tether issued on the Ethereum network, otherwise known as ERC20-USDT. Do not send Tether issued on the Tron network (TRC20-USDT) or any others like BSC or ERC20 coins other than USDT. We won't be able to recover it. We'll include reminders on the deposit page, but this is worth emphasising here too. 

This means BitMEX will have some contracts margined in Bitcoin and others margined in USDT. Margining across the two coins isn't available now, but we hear you loud and clear – it will be introduced in 2022. 

We're moving from an insurance fund denominated in Bitcoin only to dual insurance funds covering Bitcoin and Tether. This will entail occasional transfers between the two, so don't be alarmed. We still have one of the largest – if not the largest – insurance fund in the industry. 
The Bottom Line
These changes are only the beginning of a better BitMEX. As we make progress on our Beyond Derivatives strategy, our top priority is you, the trader. And traders have spoken – margin and settlement in USDT is non-negotiable. So while it took us until now to introduce this change, we aren't planning to sit back and relax before making other improvements to BitMEX quickly. And while we do so, we look forward to keeping a dialogue with you so we can prioritise what matters most. Thanks for trading with us. 
To sign up for an account today, click here. If you have any questions, our Support team will be able to help you right away.