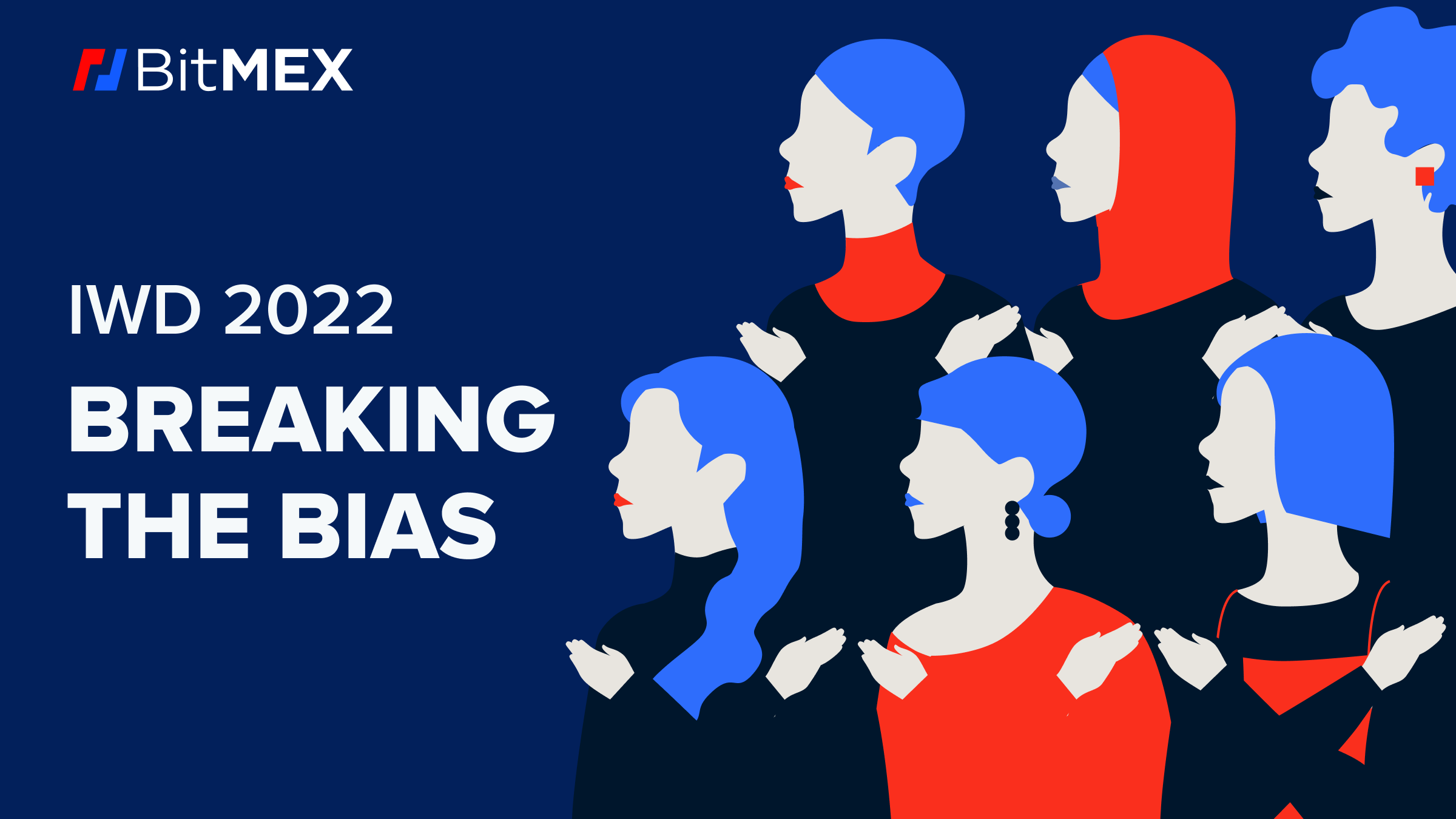 In Five Ways the World of Crypto will Change, our number one prediction was that more women than ever will embrace crypto in 2022. This International Women's Day, we wanted to go a little deeper, and ask three women at BitMEX what they think is next on the horizon. Women, who are already breaking the bias, by working to reshape, grow, and develop the crypto industry from the inside.
Breaking Down the Bias in Crypto
Crypto has grand ambitions. Among them is to be inclusive and empowering. We believe in this potential, but also recognise that the current community of adopters looks very different from the diverse population that crypto aims to serve. 
The same goes for those who work in the industry. It's no secret that crypto is a male-dominated space. At BitMEX, just like many other crypto firms, men outnumber women.

As the industry matures and diversifies, we anticipate that the crypto gender gap – an obstacle standing in the way of the crypto revolution – will begin to narrow. There are some encouraging numbers that show progress: over the past two years the number of women working in the blockchain technology space increased from 8% to 12%. But progress doesn't come without positive action, and all have a part to play, regardless of the scale or size of the contribution.
Getting Women into Crypto from Beyond BitMEX's Office Walls
Over the past year, we've worked to cultivate meaningful external partnerships and connect with communities from the ground up. Right now, these initiatives include:
Sponsoring

DLT Talents

, an 18-week mentoring programme aiming to foster female leadership in the blockchain, crypto assets, and Distributed Ledger Technology (DLT) space. Operated by the Frankfurt School Blockchain Centre, DLT Talents helps graduates develop skills needed to join the crypto space as immediate contributors.



Partnering with

Inspiring Girls

, an international charity dedicated to breaking stereotypes and raising the aspirations of young women. Aspirations that can be raised through connections with role models working in various industries, some of which are traditionally male dominated. Right now, multiple BitMEX women are serving as mentors to those within Inspiring Girls, foregrounding the rewards of a STEM or crypto focused career.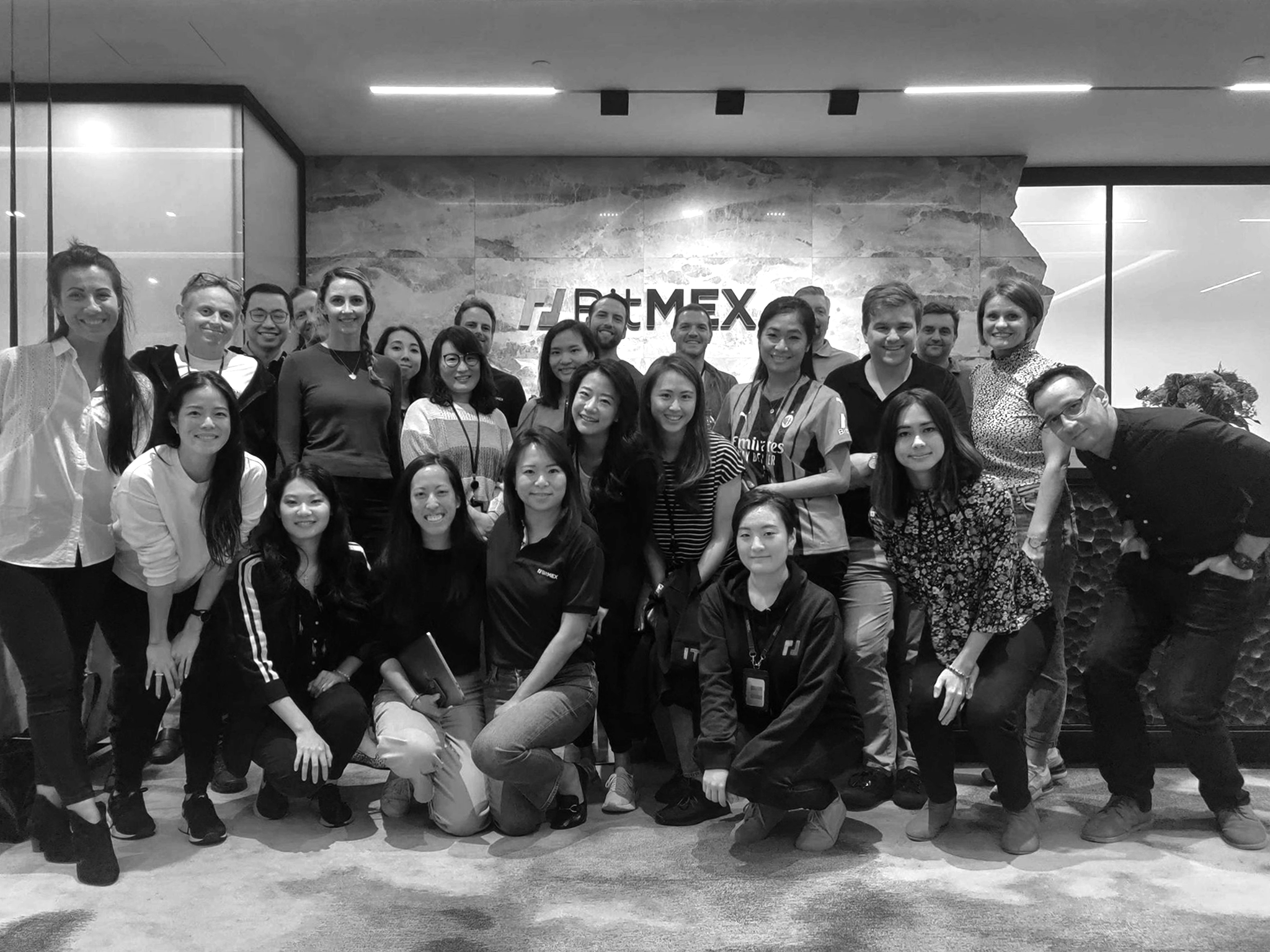 However, it's not just about forming external partnerships, it's about what's going on internally which is why this International Women's Day, we wanted to feature three women at BitMEX who are already working in crypto and breaking the bias. These are their perspectives on what the crypto space might see next.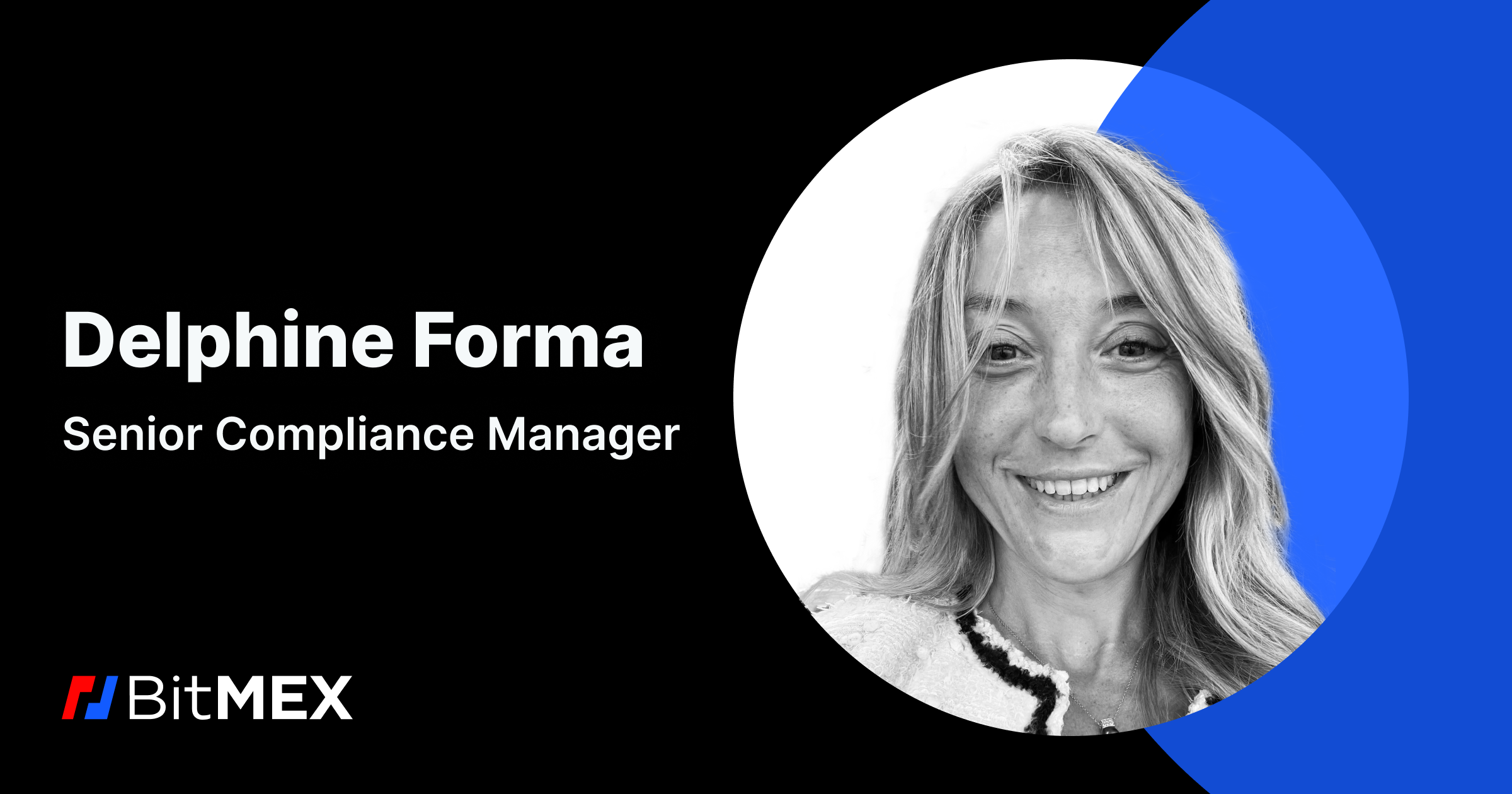 Delphine is an active contributor in the blockchain and crypto compliance space. As Senior Compliance Manager at BitMEX Link, she is responsible for driving strategy and complying with Switzerland's evolving regulations. Outside of work, she's a  Board Member of OpenVASP, and served on the board for the Crypto Valley Association.

Delphine's Perspectives:
The crypto regulatory landscape will continue to evolve: "As the crypto sector continues to mature, we will see more and more regulators issuing guidelines and frameworks to regulate the industry. For example, most VASPs will need to be registered and licensed in their country of operations and in the countries where they want to offer their services. Being regulated can be a huge competitive advantage, as it gives crypto firms the opportunity to attract institutional investors."


Fashion will take over the metaverse: "In the first two months of 2022 alone, we've seen numerous luxury and fashion brands – like Gucci and Adidas – dive into the metaverse. In the coming months, you can expect to see an explosion of fashion brands opening virtual shops, designing virtual clothes, and organising virtual fashion shows."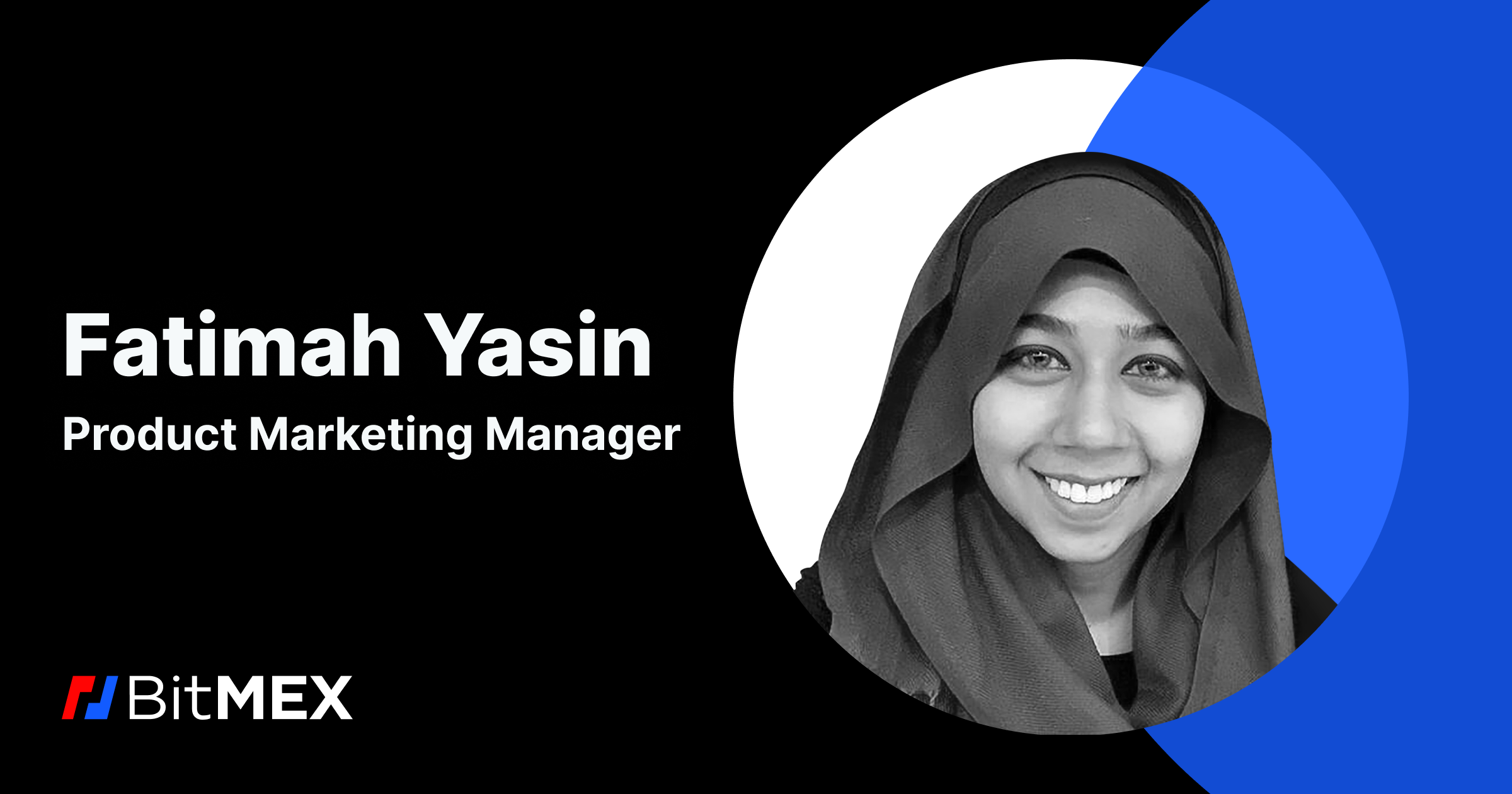 Fatimah is an integral part of the BitMEX Marketing department, serving as a bridge with multiple product teams. If something goes to market, Fatimah is the driving force behind it. Prior to joining BitMEX, she worked for a number of global banks, where she gained expertise in go-to-market execution and financial product management.

Fatimah's Perspectives:

Central Bank Digital Currencies (CBDCs) will start to compete with stablecoins: "15 countries have initiated CBDC trials, and nine have already launched their own digital currencies – with the eNaira from Nigeria being the most recent CBDC introduced. More and more countries will follow this path and embrace digital currencies, so it's only a matter of time before CBDCs start competing with stablecoins like Tether in the crypto landscape. The question remains whether governments in certain jurisdictions will introduce regulations before issuing their own CBDCs."

Sports and crypto will fall in love: "We will see an explosion of international sporting teams and clubs capitalise on blockchain technology, NFTs, and cryptocurrencies in ways that were previously unimaginable.

NFTs, in particular, will be in the spotlight – in 2022, more fans than ever before will own sports-themed NTFs, digital trading cards, and collectibles. Think of them as the baseball cards of the older generation.

As the race to mass crypto adoption continues, we will definitely see more multi-million dollar sponsorships and partnership activations between sports clubs and crypto firms. Last year, we led the way by becoming AC Milan's first-ever Official Sleeve Partner. In the coming months, we will introduce new ways to incorporate exclusive AC Milan privileges into our expanding product ecosystem."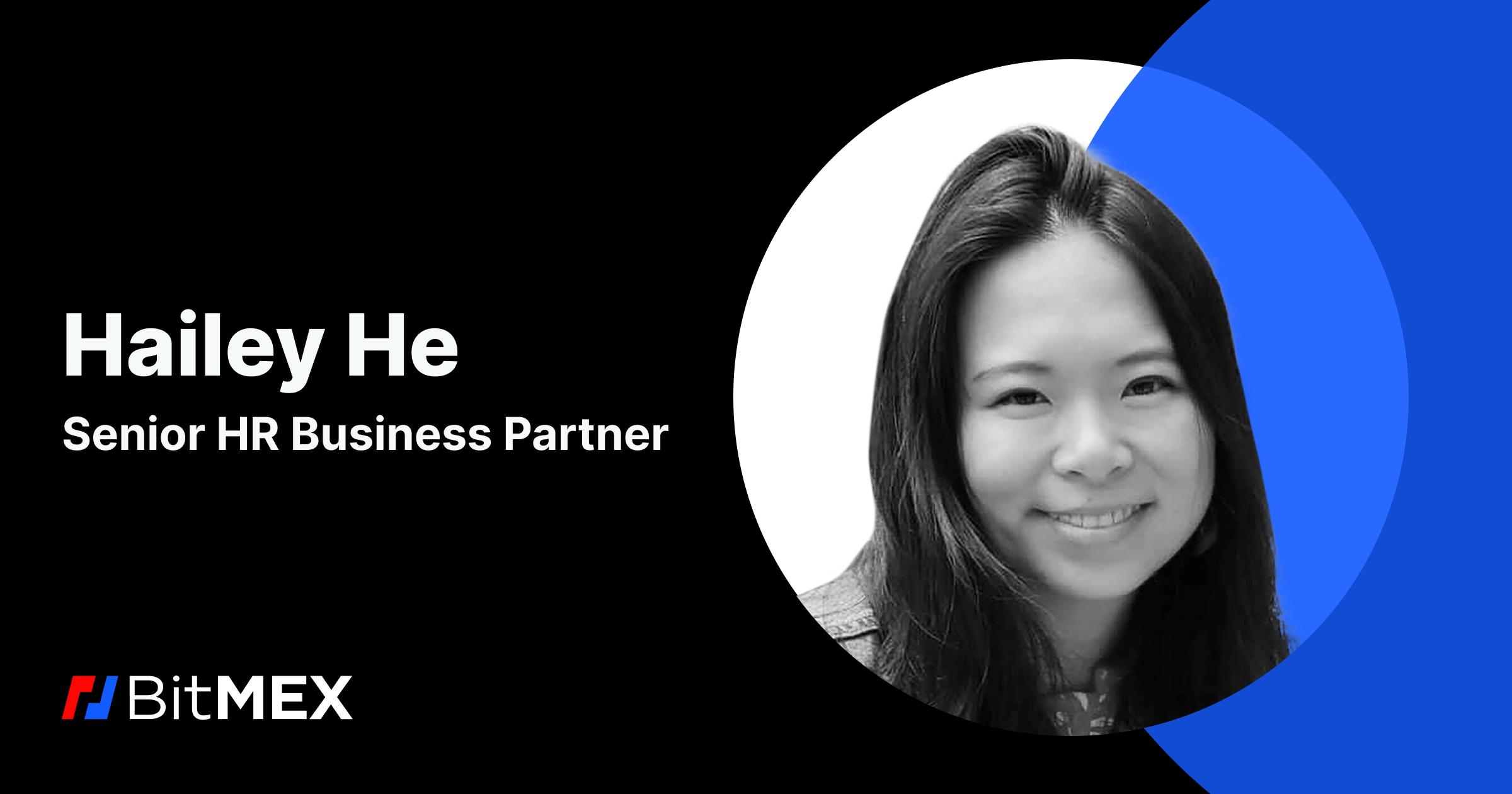 A self-described Human Resources enthusiast, Hailey is passionate about building environments where people can thrive and achieve their best. At BitMEX, she drives many HR strategies including; learning and development initiatives and diversity, inclusion, and engagement. 
Hailey's Perspectives:
Inclusion and diversity will be a top priority for crypto firms: "Companies that will win the war for crypto talent will be the ones that align inclusion and diversity objectives with firm culture and talent attraction strategies. At BitMEX, we are actively tracking and developing our inclusion and diversity strategy. We're doing this through focus from our leaders, tracking diversity metrics, launching the Women's Network – our first Employee Resource Group, and partnering with organisations like Inspiring Girls to address gender bias."


Demand for crypto talent will intensify

: "It is needless to say, but as major players in the crypto space expand, and new entrants stake out space in the sector, the battle for crypto talent will continue to intensify.





Hiring is a top priority for companies operating in this space, but with a limited talent pool to choose from, crypto firms will compete with each other by offering not just superior compensation and benefit packages, but a flexible work environment that supports the roles that many of our employees play outside of work. 
Seeking more crypto predictions? Check out our report on Five Ways the World of Crypto Will Change.

We are looking for talented people who are passionate about crypto to join our growing team. Visit our Careers page to explore job opportunities at BitMEX today.