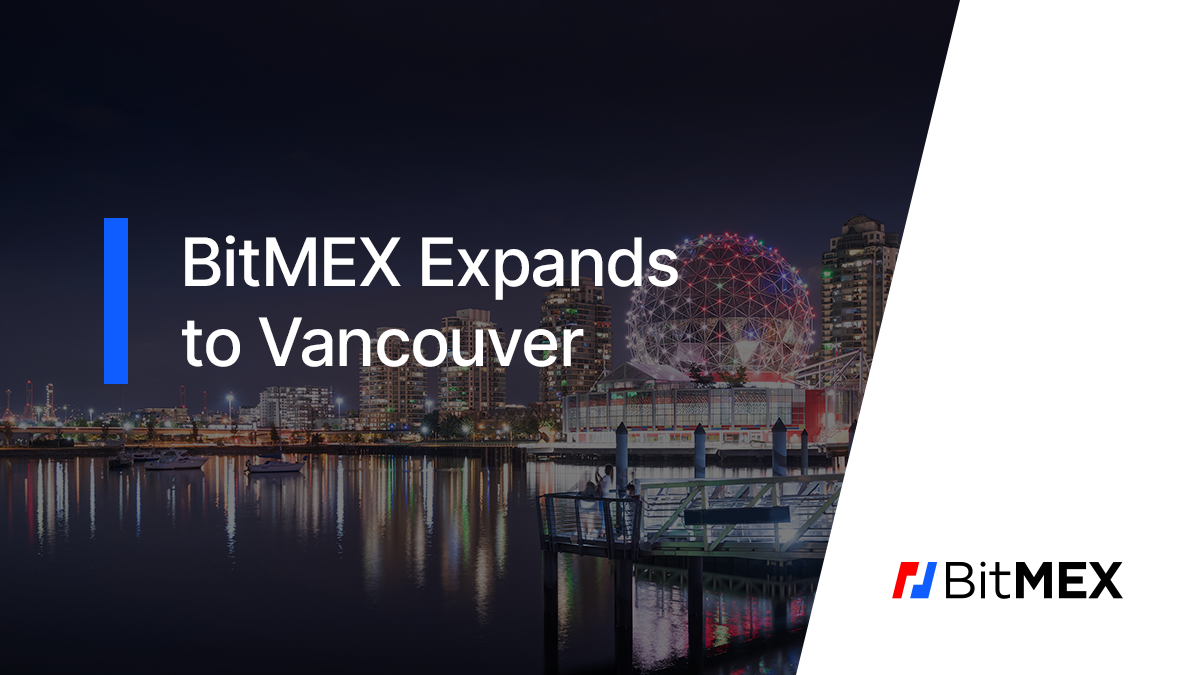 We are glad to announce that the latest destination for the expansion of our global footprint is Vancouver, British Columbia. 
Vancouver is an ideal destination because of its innovative culture, crypto-savvy workforce, and welcoming business environment. 
Our Vancouver presence will allow us to more quickly grow and establish more robust 24/7 support functions for our business – including technical, security, customer support, and devops capabilities. 
Alexander Höptner, CEO of BitMEX, said: "Establishing a presence in a vibrant city in which we can grow and scale is so important to the success of our business transformation plans. We have kicked off our hiring process for open roles already, and are looking forward to demonstrating our commitment to innovating responsibly and investing in our employees."
Initially, our headcount will be about 20 employees across a diverse range of functions, and we expect that to grow over time. All of our current roles are listed on our careers page: https://www.bitmex.com/careers.
In late October, we also made public our plans to expand our group presence to Switzerland. Switzerland will be home to BitMEX Link, an innovative brokerage service for the adoption and trading of digital assets. 
Our Vancouver expansion comes as we greatly open up more trading opportunities in new product lines for clients across a number of jurisdictions globally. 
Should you have any questions, please contact Support.