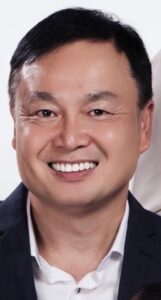 Our mission at 100x Group, the holding structure for the BitMEX platform, centres on transforming the modern digital financial system into an inclusive ecosystem that embraces virtual assets. 
In another step forward toward that goal, we are pleased to announce the appointment of Mr. Wai Kin (WK) Chim as an Independent Non-Executive Board Director of 100x. Both WK and recently appointed Chief Executive Officer, Alexander Höptner, join the board of directors as of today, 1 February 2021.
100x Group Chairman Dr. David Wong said: "Wai Kin Chim is a veteran of some of the world's leading financial institutions, and his contribution to strategic risk management cannot be understated. We are positioning the BitMEX platform to thrive in an environment in which governance, compliance, and performance will increasingly be a prerequisite for client trust and sustainable growth. WK's expertise will be invaluable as 100x and the BitMEX platform grow and expand in the coming years."
The appointment of WK marks another notable addition to our senior leadership, one month after BitMEX became the largest crypto derivatives exchange with a fully verified active user base. 
WK brings more than 30 years of international banking, corporate governance, risk management, and compliance experience to the Group. He has held senior positions in major financial institutions including Standard Chartered Bank, Deutsche Bank, and Bank of China.
We are excited to welcome WK to the team as we continue to enhance the BitMEX platform and work with the industry to advance the adoption of digital finance.