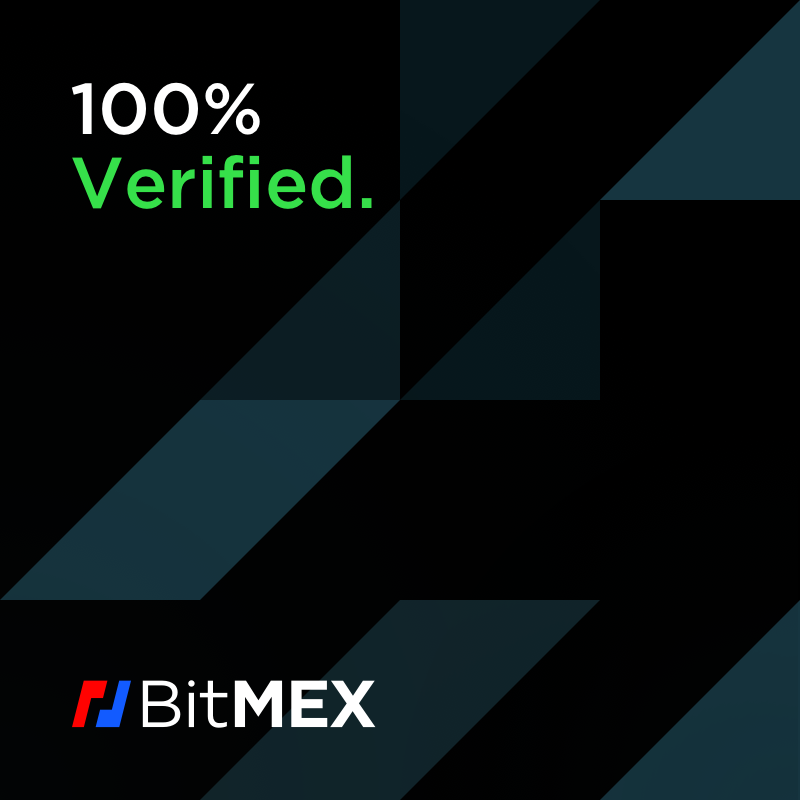 We're pleased to confirm that our User Verification Programme has been successfully implemented, making BitMEX the largest crypto derivatives exchange in the world with a fully verified active user base.
Since 4 December 2020, BitMEX users have been required to verify in order to deposit, trade, or withdraw funds. With remaining open positions from unverified accounts closed and the scheduled expiry of the December 2020 futures on 25 December complete, 100 percent of volume on the BitMEX platform is now fully verified. Over 100 billion USD equivalent volume has been traded following the 4 December verification deadline. 
Alexander Höptner, Chief Executive Officer of 100x Group, the holding structure for the BitMEX platform, said: "The completion of our User Verification Programme is a major milestone in the journey of BitMEX from a start-up to an established high-performance platform with top-tier liquidity and open interest. It places us in an advantageous position to capitalise on the surge of users – both retail and institutional – who are seeking a platform on which to trade crypto derivatives confidently without sacrificing security, liquidity, or performance. It marks a bright start for BitMEX in 2021." 
Malcolm Wright, Chief Compliance Officer of 100x Group, said: "We are now one of the few crypto derivatives exchanges outside the US to be implementing know-your-customer requirements before a user can complete their initial deposit and first trade. This significant achievement is the result of years of work to develop a robust compliance function to meet international standards. BitMEX has long been known for having world class security, technology, and product innovation. With all users on the BitMEX platform verified, we are demonstrating our commitment to being a compliance standout as well."
Should you have any questions, please contact Support.