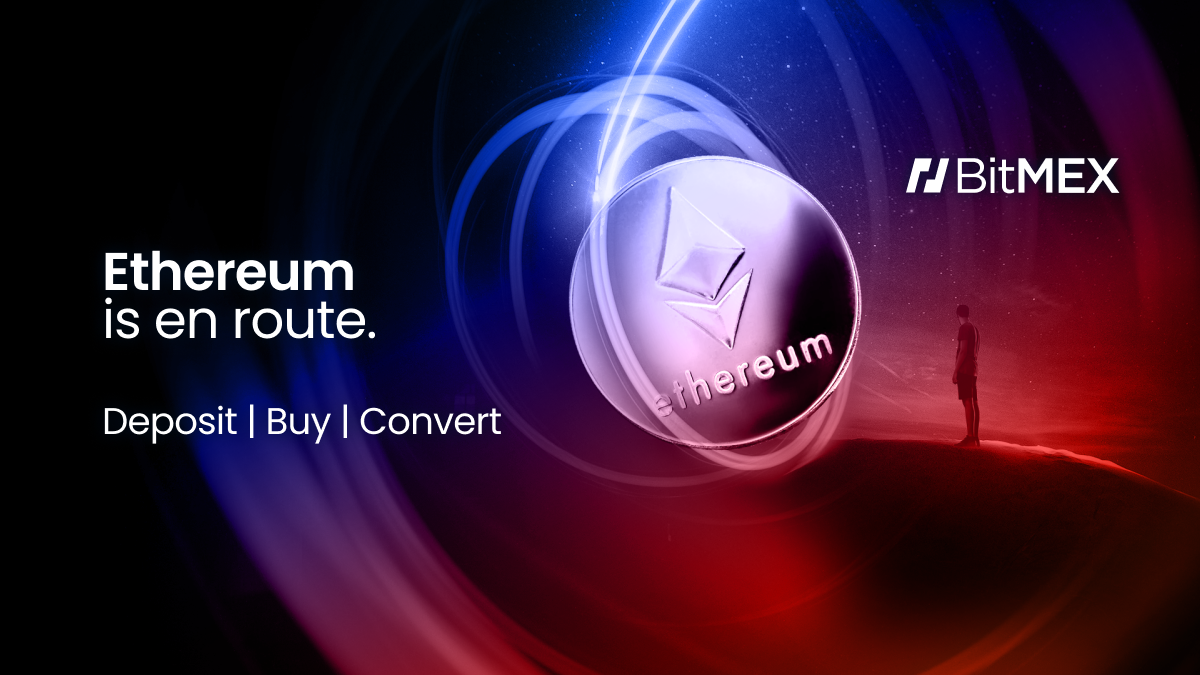 In the lead up to the launch of BitMEX Spot, we will be supporting a growing range of coins and tokens over the coming weeks. Next up, we have Ether (ETH), Ethereum's native token.

Here are some of the new things you will be able to do on our platform later this week: 
Buy ETH in just a few clicks. We already support 36 fiat currencies, and soon you'll be able to use them to buy ETH, on top of XBT or USDT.
Deposit, maintain, and withdraw ETH via your BitMEX Wallet. 
Convert your ETH into Tether (ERC-20), and vice versa, with no fees.

Coming soon in Q2: ETH trading on BitMEX Spot.
About Ether
Ether is the world's second largest cryptocurrency. Fueling the user-powered Ethereum network, it gives holders access to numerous applications related to DeFi products, using and storing NFTs, playing video games, social media, and much more. This makes it one of the most popular and traded tokens.
Over the next few weeks, we will add new tokens to the BitMEX platform so stay tuned on our Discord, Telegram, and Twitter channels, and you'll be the first to know. Don't forget that, as you convert or trade with BitMEX, you can earn BMEX tokens. To learn how to get BMEX tokens, be sure to check out our Token Promotions page.  
Further Reading
More on BitMEX Mobile
Watch out for new updates on our new mobile app, as you will soon be able to buy, deposit, and convert crypto on the go, with just a few clicks on your phone when the Android and iOS versions of the app arrives to Google Play and the App Store next month. 
If you have any questions in the meantime, please contact Support.