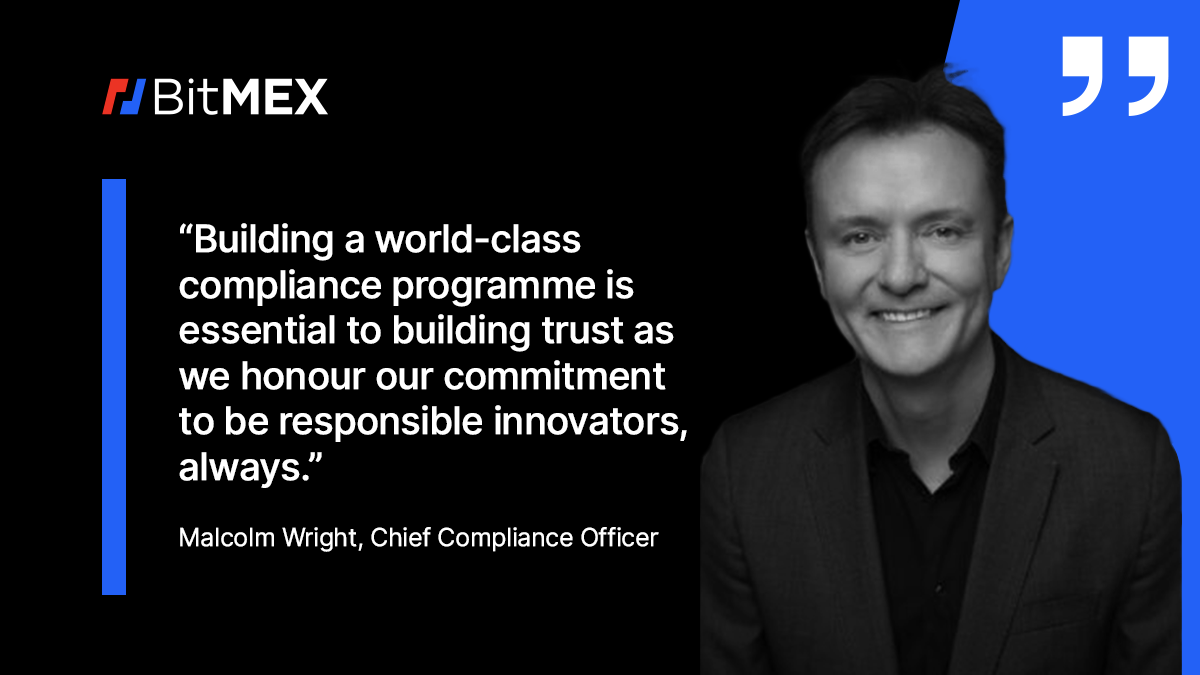 (A message from Malcolm Wright, Chief Compliance Officer at BitMEX)
I'm very glad to report Chainalysis has revised its risk assessment of BitMEX, removing the 'high risk' label it had held in place for less than a year. 
This followed an internal review of the criteria for the High Risk Exchange category by Chainalysis. The revision comes amid our continuous work to deliver industry leading compliance, AML, and user verification programmes. 
Since Chainalysis' assessment last year, we kept channels of communication open and are very glad to hear they have lowered their risk classification. 
Separately, we made significant strides in building out our compliance function as well. Here are some examples. 
In December 2020, we completed our comprehensive user verification programme with no KYC-free thresholds, which distinguishes us from many of our competitors. We've added Refinitiv and Eventus as partners to boost our anti-financial crime, trade surveillance, and anti-money laundering capabilities. What's more, we're working with research and data analytics company Kharon to strengthen our customer due diligence processes and enhance screening for OFAC-sanctioned entities. 
The reason behind this is clear – we believe that a world-class compliance programme is essential to building trust with users and regulators alike. The future of crypto will belong to those who don't just talk, but execute. At BitMEX, we want to embody, influence, and lead that change. 
We're not done making more improvements to our compliance capabilities yet, but we're making progress. We'll continue to push ahead as we honour our commitment to be responsible innovators, always.