We are thrilled to once again expand our BitMEX Partner Programme ecosystem with the official addition of HASH CIB into our community.
HASH CIB was established in 2017 and is currently one of the largest and most impactful crypto investment firms in the industry. The company focuses primarily on asset management and venture capital. 
Specializing in creating different investment strategies for its international clients, HASH CIB straddles the traditional financial system and the emerging crypto markets.
The HASH CIB strategy is based on the following key principles:
Professional knowledge of the blockchain ecosystem.


Extensive experience in investment banking.


Experience in crafting financial solutions in the digital asset market.


Professional invest-tech research.
Yakov Barinsky, Founder & CEO at HASH CIB said "BitMEX's Partner Programme underlines the importance of our long-standing relationship based on trust and technological excellence".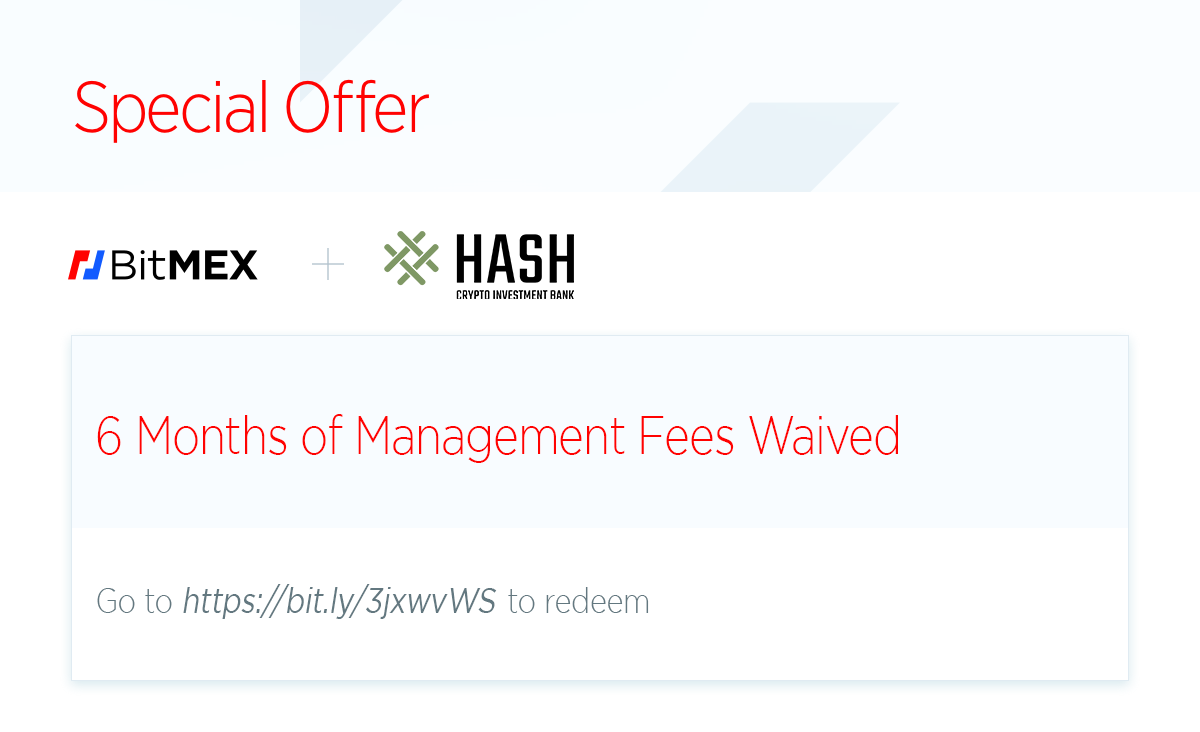 To kick off our partnership, HASH CIB will be waiving 6 months of management fees to all new fund clients that sign up using this link. This campaign will run from July 1st till the end of the year.
Click here to apply for the HASH CIB promotion: https://hashcib.com
 To sign up and verify as a new user on BitMEX, visit: https://www.bitmex.com/register.
Should you have any questions, please contact Support.