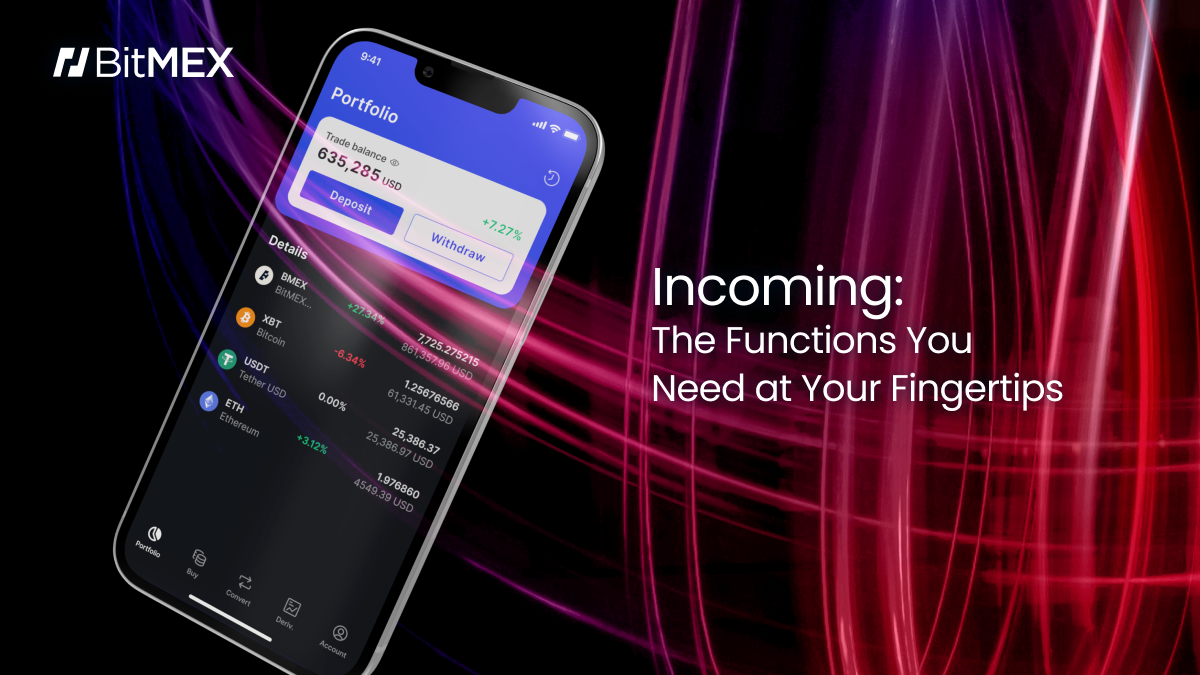 The launch date of our brand new crypto app is just around the corner.

Arriving this month, the new BitMEX mobile app has been built – and further finessed by our beta testers – to place the functions you need at your fingertips. Acting as a gateway to our expanding ecosystem, our new app will allow users to deposit, withdraw, buy, and convert crypto more easily than ever before.

Here's a sneak peek at our crypto app and its key features:

Buy Crypto with 36 Fiat Currencies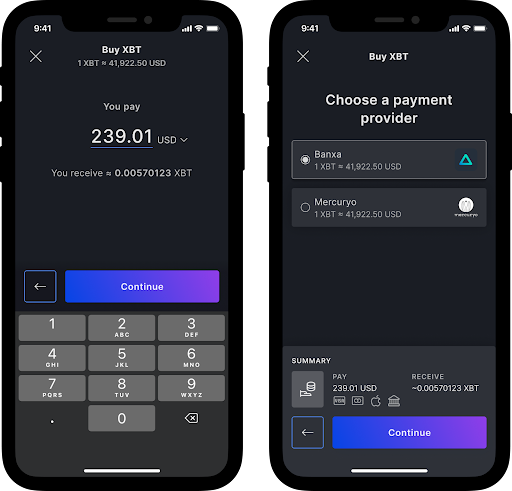 By downloading our new crypto app, you'll be able to buy Bitcoin, Ether, and Tether (ERC-20) with just a few taps on your phone.
Convert your Crypto


The new BitMEX mobile app lets users convert crypto while on the go, with no hidden fees or the need to worry about slippage. All crypto conversion transactions on our platform and app occur instantly, and at the conversion price shown.
Deposit and Withdraw Crypto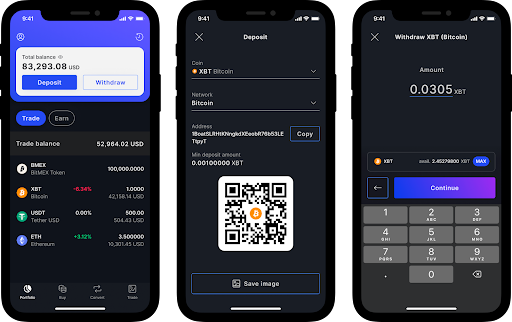 By accessing the portfolio section of our new app, you'll easily be able to:
Check your trade and EARN balance

Deposit and withdraw ApeCoin, Bitcoin, Tether, and Ether

View your transaction history


Coming Soon: New Mobile App Features

As we launch new products and features, you'll see these echo across to future versions of the BitMEX mobile app. Here's what you can expect from our upcoming app updates:

Spot and derivatives trading 

BitMEX Spot market watchlist 

EARN

interest on crypto 

Price alerts

Biometric login support

And more
Our mobile app, new BMEX offers, and more are on their way. Be the first to know about the latest BitMEX updates by connecting with us on Discord, Telegram, and Twitter. 
If you have any questions in the meantime, please contact Support.