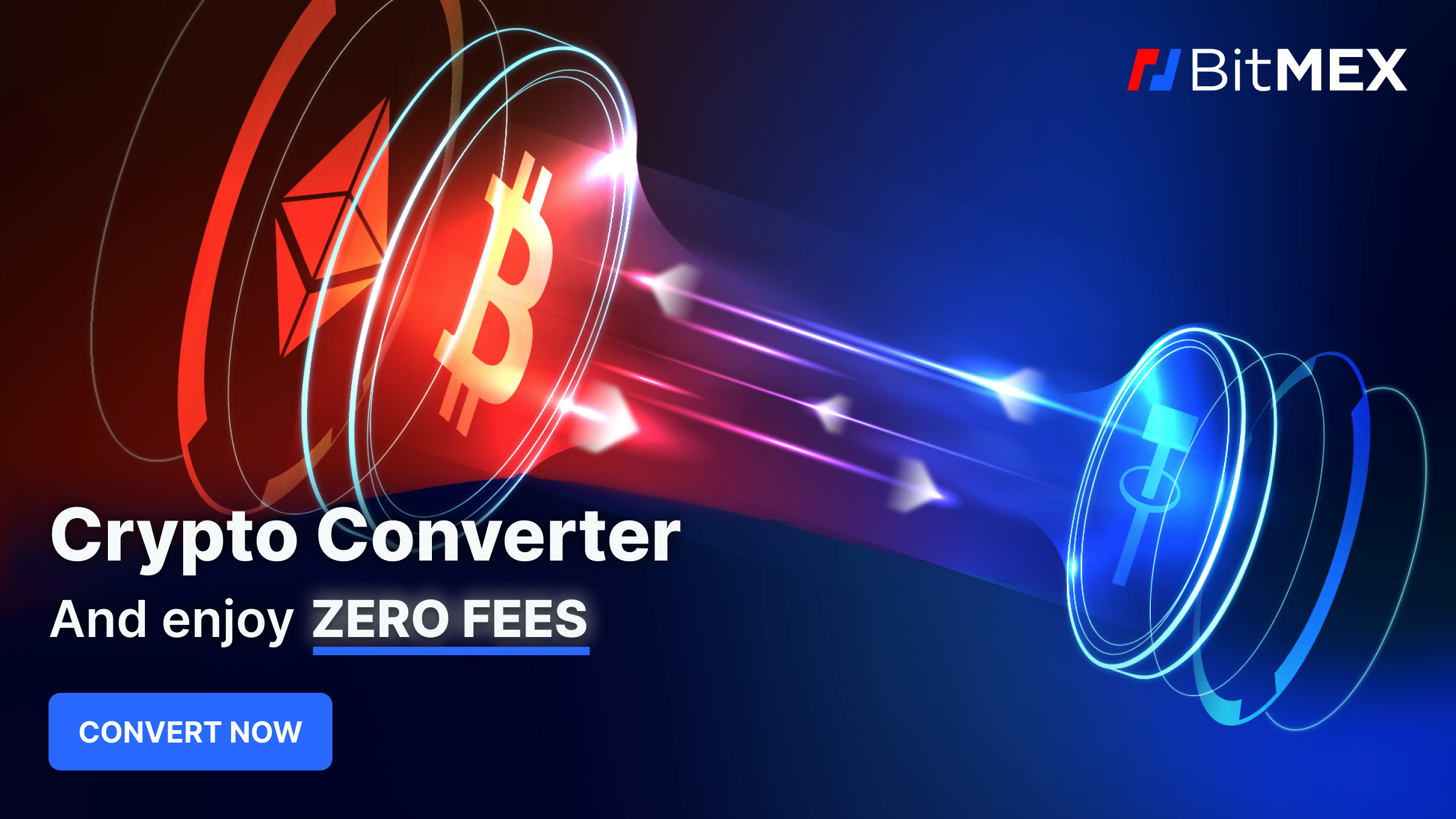 The BitMEX ecosystem has evolved again with the eagerly-awaited launch of CONVERT.

From today onwards, you can use our Crypto Converter to convert Bitcoin into Tether (ERC-20) – and vice versa – with more coin conversions to be introduced soon.
CONVERT your crypto here, or read on to learn more.
Why Use Our Crypto Converter?
Zero Fees
We don't charge any fees for using BitMEX CONVERT.
Avoid Slippage
On BitMEX CONVERT, all transactions occur instantly and at the conversion rate shown. This means no slippage, so you can be sure you will be receiving the exact amount you are after.
CONVERTing is Easy
Our crypto converter has a simple interface, so no matter your experience level, you will find it easy to use. Simply select the crypto you want to convert, the crypto you want in return, and enter the amount you want to convert or receive. Check the conversion rate quoted on the screen, and if you're happy with it, click 'Confirm'. Once the conversion has been successfully executed, your converted crypto will appear in your wallet and be available for use immediately.
Quick and Convenient
If you trade USDT-margined products on BitMEX, CONVERT allows you to quickly and conveniently convert your Bitcoin into Tether – so you can focus all of your attention on trading.
Are You Ready to CONVERT?
To learn more or start converting BTC/USDT, visit the BitMEX CONVERT page today. And stay tuned – more coin conversions will be added to CONVERT in the near future.

To register for a BitMEX account, click here. If you have any questions, please contact Support.