Here is an easy to follow step by step guide to depositing Bitcoin with BitMEX and placing your first trade.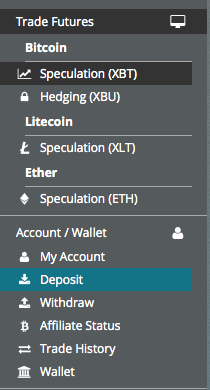 On the left hand side navigation bar, click on "Account / Wallet" then "Deposit"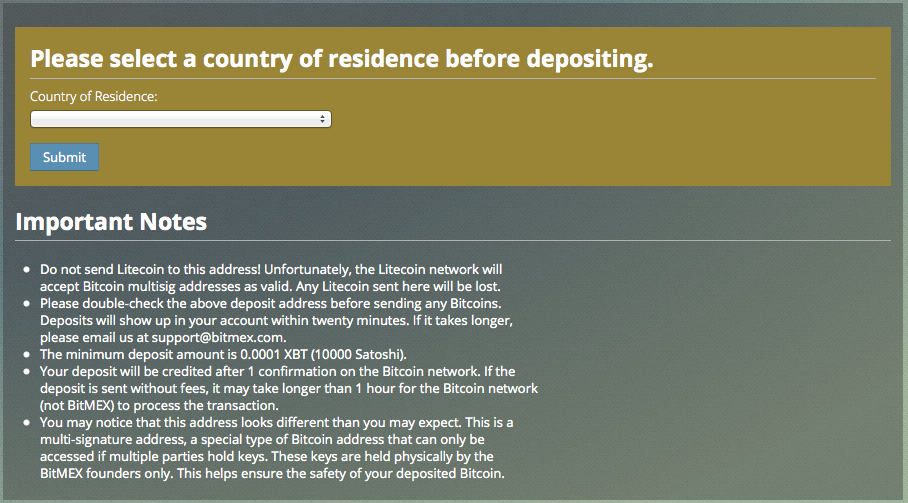 You will be asked to verify your location. Select your country of residence and click "Submit".

Once your location has been verified, you will be presented with your personal BitMEX deposit address. Using your Bitcoin wallet software, copy and paste your address and send any amount of Bitcoin. Please refer to the following guide on an estimate of transaction fees to include for fast confirmation times: https://bitcoinfees.21.co/

After one confirmation (takes about 10 minutes) on the Bitcoin network, your deposit will be credited to your account. You will receive an email, and a notification will appear on your trading dashboard.
Now you can place your first trade. Indicate how many contracts you wish to trade, and the price. If you believe the Bitcoin price will rise, click the "Buy / Long" button. If you believe the Bitcoin price will fall, click the "Sell / Short" button.
That's it, in just ten minutes you can make your first deposit and begin trading on BitMEX.