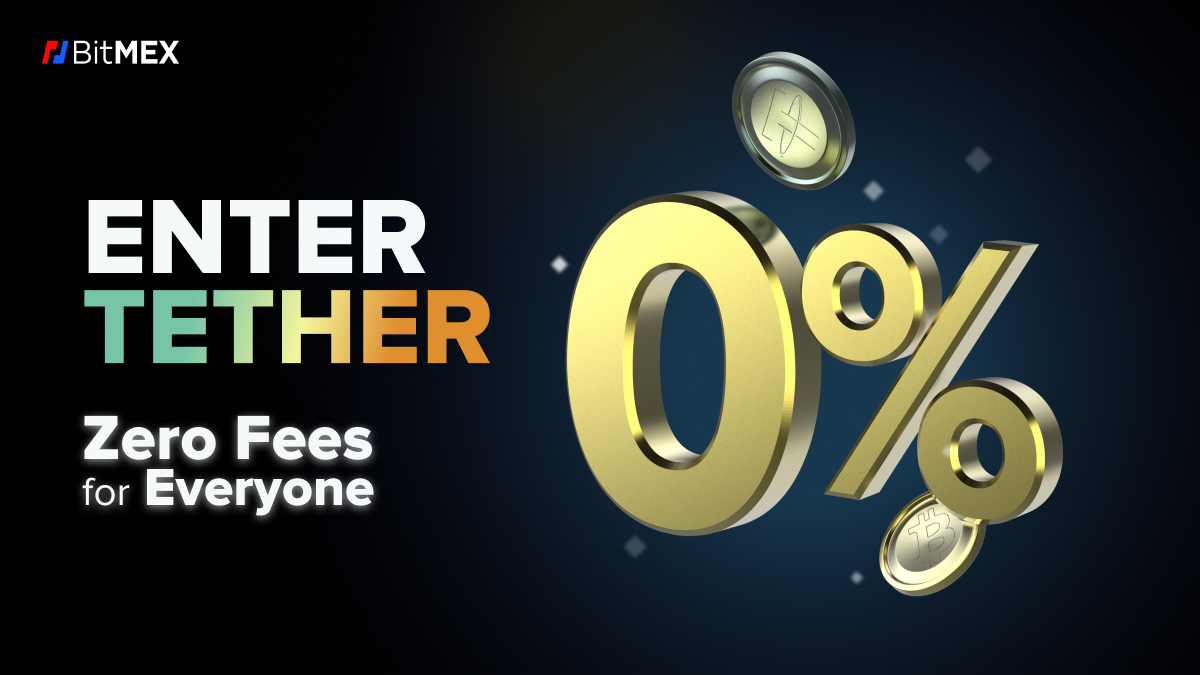 A message from Alexander Höptner, BitMEX CEO.
BitMEX's heritage is as a pure Bitcoin-margined platform, but that all changes today with the arrival of Tether (ERC20-USDT) for margin and settlement. This is the most consequential product expansion in BitMEX's history, but it's really just the beginning of the positive change that we have planned. 
To celebrate, we're offering some unmissable incentives for our traders. You're not going to want to sit this one out:
Trade for free.

There will be zero fees on all USDT-margined contracts for 30 days (until 9 December).

Levelling up referral rewards.

We'll pay out USDT 1500 for affiliates who refer a total of USDT 15 million in volume through 9 December.

Early depositors, rejoice.

If you deposited before

today

and maintain a minimum balance of USDT 250 until 9 December, you'll receive a USDT 50 bonus. 

Did someone say swag?

We're also rewarding our early depositors, users, and referrers with personalised swag and limited-edition NFTs. 
Why Tether?
Adding Tether to BitMEX is our way of embracing the coming tidal wave of retail adoption. 
But the big picture here is less about Tether itself, and more about how this opens up the range of products that BitMEX can offer. This approach, with a new suite of products, is designed to offer more trading opportunities for everyday users.
We're going Beyond Derivatives, and Tether-margined products are an important milestone in our transformation. But we're also keeping the things that set BitMEX apart from the rest: superior trading technology, ironclad security, and the biggest insurance fund in the business. 
Stay tuned in the coming weeks and months as we continue to deliver on our promise to broaden our offer.