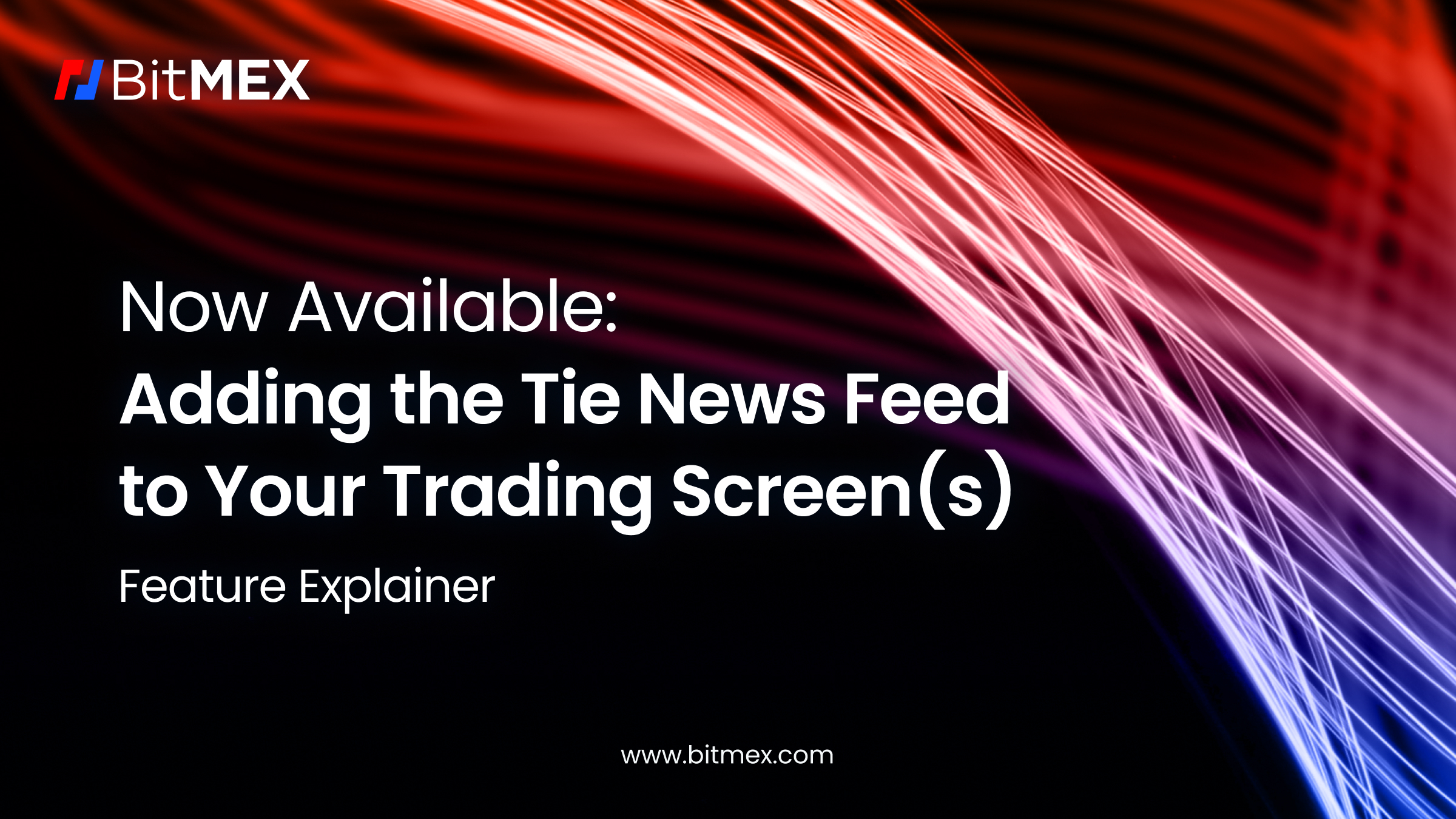 In traditional finance, we know headlines can move markets, and informed trading decisions come from having the latest information readily available. When it comes to crypto, the rule that knowledge is power, is one that comes with an even greater weight. 
Which is why, in line with our mission to provide traders the best experience, we have added a news feed feature – for users to integrate a curated news feed, directly onto their trading UI. A move made by our engineering team to give all BitMEX traders, new and seasoned, another tool they need to enhance their edge.
Similar to the Bloomberg Terminal, users can now trade on BitMEX while following real-time streamlined news. As well as chat to fellow traders about market events via a trollbox channel.
The result? A chance to identify trading opportunities, monitor market reactions, mitigate risk, and manage subsequent positions – all in one place. 
How Does the New News Feed Work?
Through The Tie Terminal, BitMEX users will receive reliable, comprehensive, and real-time headlines delivered directly to their trading interface. All data is sourced from The Tie, a leading provider of information services for digital assets. 
The feature is available for all users, and with time will include more adaptations, in line with our traders' wants and needs. 
Currently, the feed displays each headline tagged with the relevant cryptocurrency, topic category, and news source (see feed example below).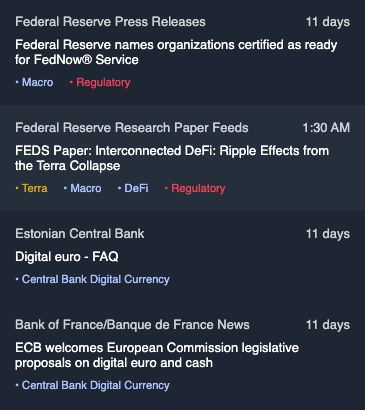 If you haven't signed up for a BitMEX account, we're currently offering 10,000 BMEX Tokens to new users. Register
here
. 
How to Enable News Feed
Open the BitMEX trading page:

www.bitmex.com/app/trade.

In the upper right corner of the screen, select the Customisation icon to view your UI's customisation options.

To enable News Feed, make sure your UI is in advanced mode. To do so, click the slide button between the rectangle (left) and grid box (right), till it turns blue.

Under 'Charts', click the box next to 'News Feed' to activate the feature.
Once done, you may rearrange your screen, and move the News Feed to wherever you please.*
*Note: You can do so with any other Chart feature you enable for your customisable UI. Learn more about the BitMEX custom UI here. 
ICYMI, we also recently launched a Chart Trading feature, to make your placing of orders easier, faster, and more intuitive. For a deeper look, and how to add it, click here. 
Like even greater space on your trading page? Consider hiding the Place Order sidebar to have more room for your desired trading tools and additional customisation. You'll find instructions towards the end of this blog post.
As always, be the first to know about our latest updates by connecting with us on Discord, Telegram, and Twitter. We encourage you to also check our blog regularly.
In the meantime, if you have any questions please contact Support.