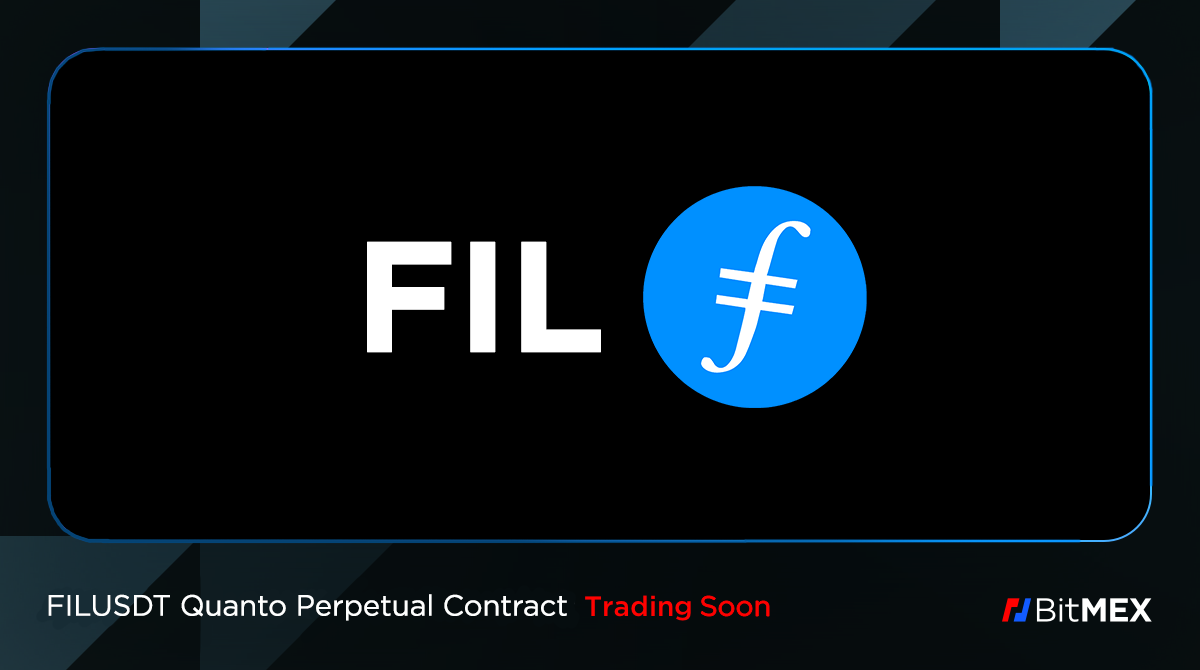 With the recent launch of the SOLUSDT Perpetual Swap, the BitMEX Summer of Listings continues with the addition of Filecoin (FIL).
The FILUSDT Perpetual Swap contract with up to 33x leverage goes live at 04:00 UTC on 9 June 2021 and is visible on Testnet now.
We are unveiling a total of 10 new products on BitMEX this summer. To stay up to date on the latest BitMEX listings, visit our blog, follow us on Twitter, or join our Telegram group. 
It's a great time to be on BitMEX, with excellent platform performance alongside top tier liquidity and security. Sign up for an account here. Users can also trade on the go with BitMEX Mobile, available in over 140 countries.
More Details
As with all quanto contracts, the FILUSDT product will have a fixed Bitcoin multiplier regardless of the Tether/Filecoin price. This allows traders to long or short the FIL/USDT exchange rate without ever touching either FIL or USDT. 
Traders post margin in XBT, and earn or lose XBT as the FIL/USDT rate changes. This quanto risk premium may be one of the factors which results in the FILUSDT swap trading at a premium / discount to the FILUSDT spot price – see our blog post explaining the same concept for ETHUSD.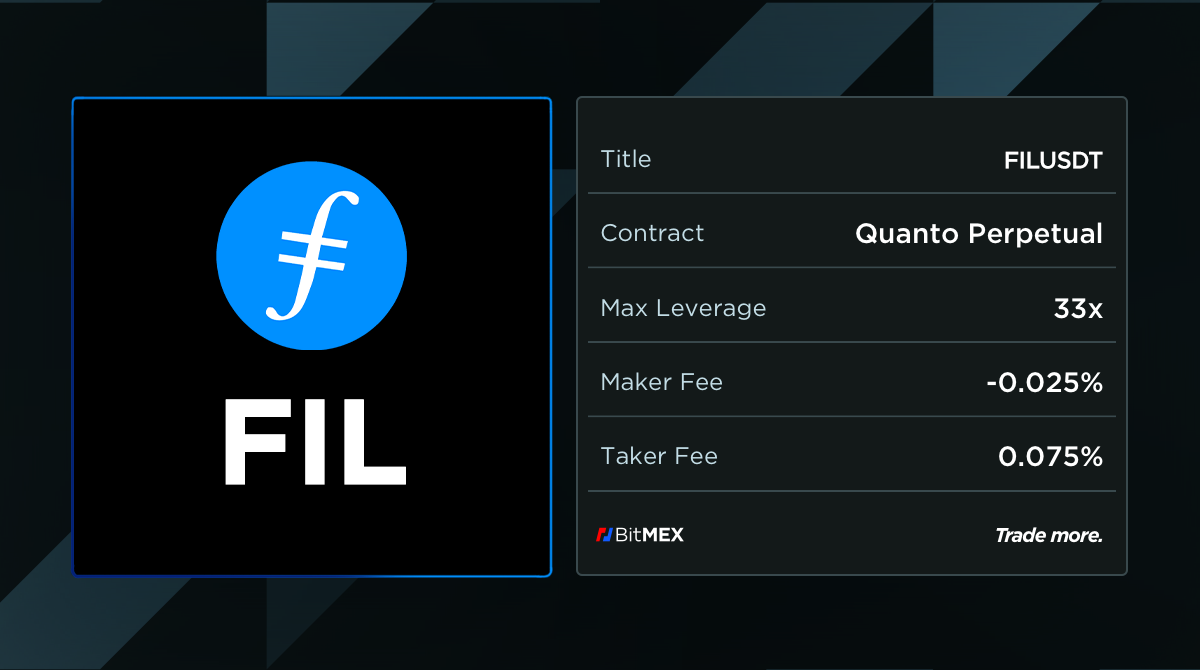 Key contract details:
Symbol: FILUSDT

Bitcoin Multiplier: 0.000001 XBT (100 Satoshis)

XBT Contract Value: FILUSDT Price * Bitcoin Multiplier (100 Sat / 1 USDT)

Underlying:

.BFILT

Max Leverage: 33x

Maker Fee: -0.025%

Taker Fee: 0.075%

Base Initial Margin: 3.00% 

Base Maintenance Margin: 1.50% 
The FILUSDT perpetual contract is now available on Testnet, along with the full specs.
The contract will be visible on the platform from 04:00 UTC on 8 June 2021 as Unlisted, 24 hours before trading starts at 04:00 UTC on 9 June 2021.
If you have any questions, please contact our Support team who will be happy to help.