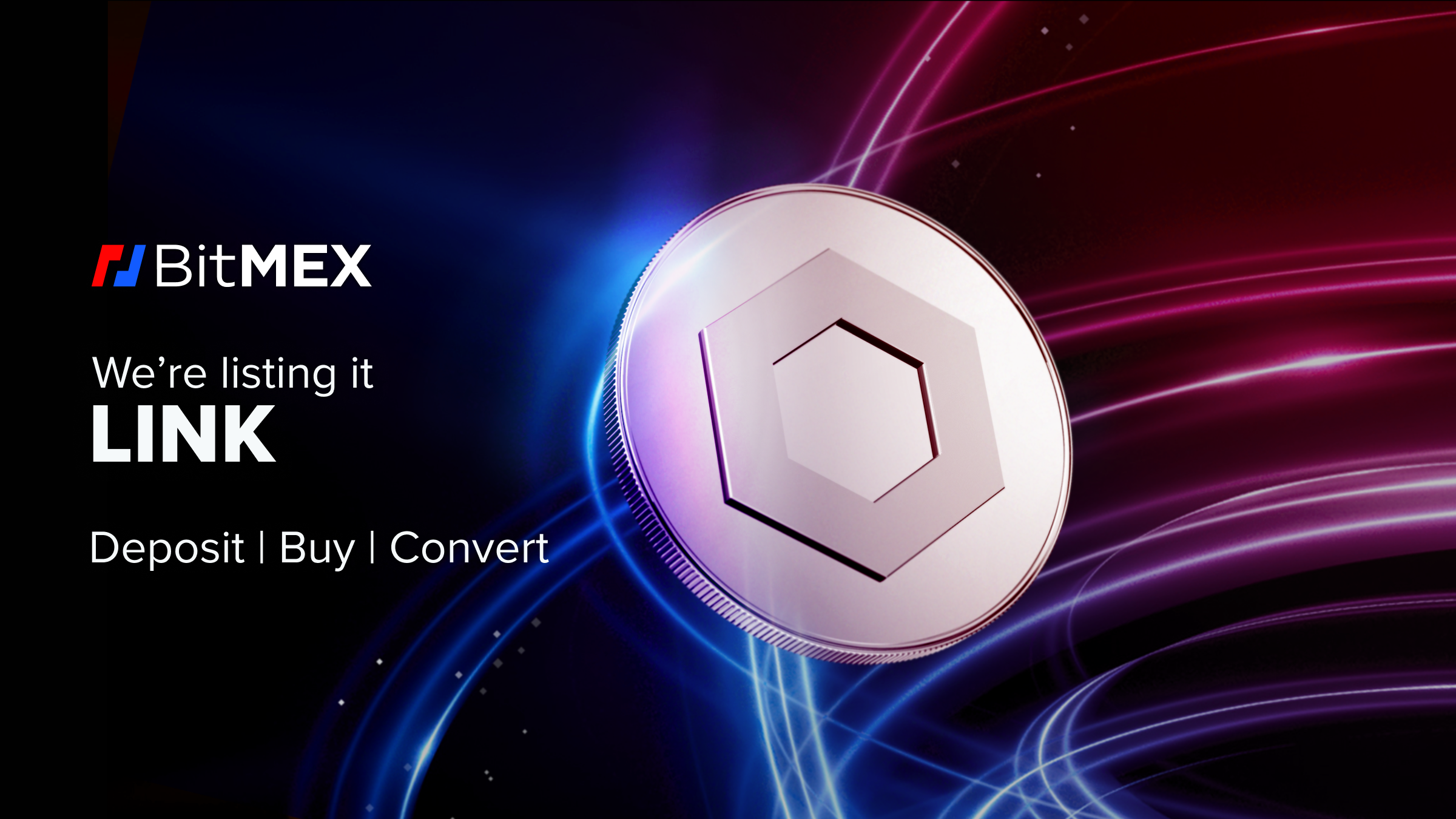 In the lead up to the launch of our spot exchange, we're welcoming Chainlink (LINK) to BitMEX.
In a few days we will launch LINK (ERC-20) support on BitMEX, meaning you will soon be able to do the below with the LINK token:
Buy

the LINK token

with 30+ different fiat currencies.

Convert

Tether (USDT) into LINK, and vice versa, with no hidden fees.

Deposit and withdraw

LINK tokens via your

BitMEX Wallet

. The minimum amount you can withdraw/deposit is 1 LINK.
More good news: When BitMEX Spot launches in early Q2, LINK and other tokens like ApeCoin, MATIC, Bitcoin, Ether, and Tether will all be available to trade from day one.

If you haven't yet signed up for a BitMEX account, click here.
What is
the LINK Token?
Chainlink (LINK) is an ERC-20 token used in the Chainlink platform to incentivise network operators and collateralise the network's smart contract agreements. The Chainlink platform is a decentralised oracle network that securely connects blockchains with off-chain data. Enterprises that use Chainlink can access any of the major blockchain networks, including Ethereum, Solana, and Terra. According to Coin Market Cap, LINK currently has a circulating supply of 467,009,549.52 tokens and a maximum supply of 1,000,000,000 tokens.  
While traditional oracles are centralised, Chainlink decentralises the process of moving data on and off blockchains through the use of hybrid smart contracts. LINK tokens are used to reward Chainlink network operators for retrieving data from off-chain feeds, formatting data into accessible formats, and performing off-chain computations. The Chainlink oracle network has been used to fairly distribute non-fungible tokens (NFTs), gamify personal savings, and facilitate recalibrations of cryptocurrency token supplies, among other applications.
Coming Soon to BitMEX: More Coins and Tokens
We've been working to enhance the accessibility of our platform. Over the coming weeks, we will be supporting more cryptocurrencies in the build up to the launch of BitMEX Spot. 

To be the first to know about the latest BitMEX product updates and launches, connect with us on Discord, Telegram, and Twitter.
If you have any questions in the meantime, please contact Support.