We're very pleased to announce the imminent launch of Bech32 deposits across the BitMEX platform, boosting efficiency and deepening our integration with the latest Bitcoin address format.
In the coming weeks, we will begin to issue Bech32 addresses to all new BitMEX users and migrate current users to new addresses in phases as soon as possible. While P2SH address deposits will continue to be credited for the time being, we strongly encourage all current users to send funds to the new addresses once provided. We aim to complete the rollout by the end of Q2. 
The new BitMEX address prefixes are "bc1qmex" and "tb1qmex" for Mainnet and Testnet, respectively. 
| | | |
| --- | --- | --- |
|   | New Bech32 Address Prefix | Current P2SH Address Prefix |
| Mainnet | bc1qmex | 3BMEX, 3BitMEX |
| Testnet | tb1qmex | 2BMEX, 2BitMEX |
We'll email users directly to share more details and lay out the next steps for the upgrade.
Why Bech32
The new addresses provide many advantages, including enhanced ability to detect and correct errors, such as typos, and the reduction of BitMEX's block weight usage by more than 60% over time. 
One of our most common customer service inquiries relates to withdrawal fees. When withdrawing from BitMEX, the minimum Bitcoin Network fee is set dynamically based on blockchain load. While this goes directly to miners, not to us, this upgrade will play a major role in reducing withdrawal fees significantly in the near future by leveraging segwit's witness discount, reducing the fees required to confirm transactions.
For more details on the benefits of the new address format, please see our blog here.
Here's what the Bech32 deposit address will look like once live (the below is a sample from Testnet):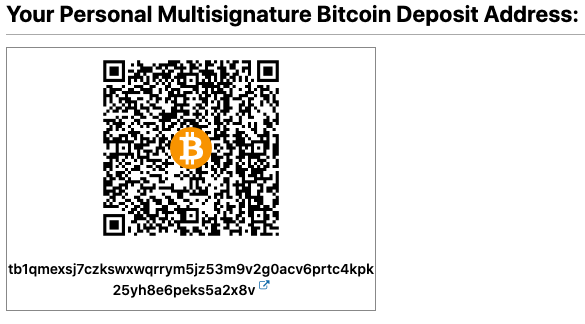 Other Details to Keep in Mind
Given that the P2SH address details will not be actively displayed after the upgrade, we recommend users record their P2SH address securely for recordkeeping. 
While we roll out this update for BitMEX web and API, BitMEX Mobile has been updated to support Bech32 addresses effective immediately. Please update your app to take advantage of the new feature when it is ready for your account.
When a recipient's address has been updated to Bech32, any attempts to do an internal transfer to that account must go to the new native SegWit address to complete instantly and without fee. 
If the destination address is not updated, the withdrawal request will go through the normal process. However, this can be cancelled prior to the normally scheduled transaction broadcasting window without incurring any fees or additional delay.
As shown below, Bech32 deposits are now live on BitMEX Mobile: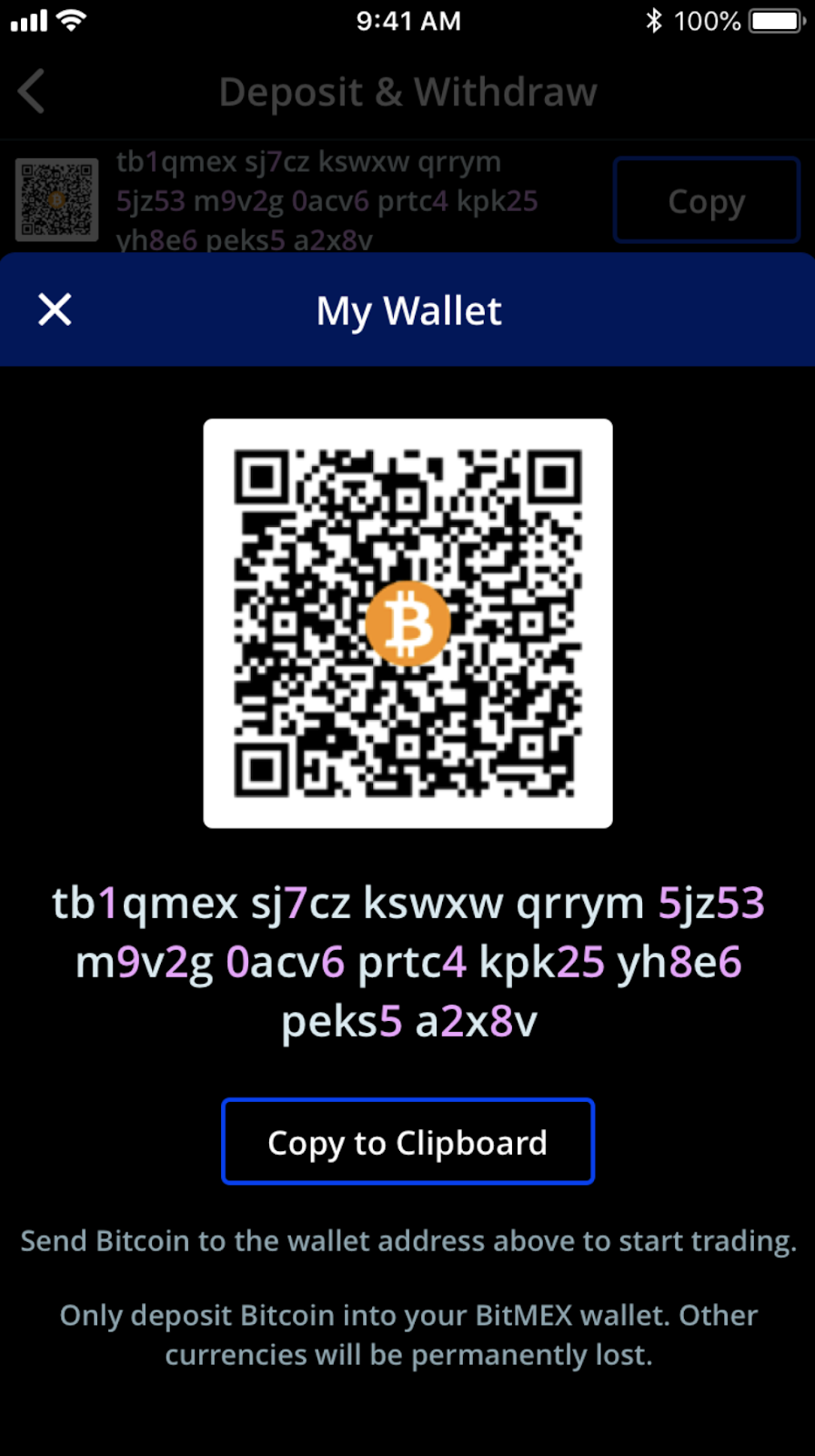 More to Come
This is only the beginning of our latest push to better integrate the BitMEX platform with the latest Bitcoin technology and pass on the benefits to our users. We're proud of our history of doing so.
When BitMEX first launched, we were at the forefront of using P2SH multi-signature technology on the platform. In 2019, we enabled Bech32 sending support, allowing traders to withdraw XBT to the native SegWit address. Most recently, we successfully updated our Bitcoin infrastructure.
We're not done yet – there's more to come and we'll be in touch with more updates ASAP. 
You can sign up for a BitMEX account here. Please contact Support with any questions.