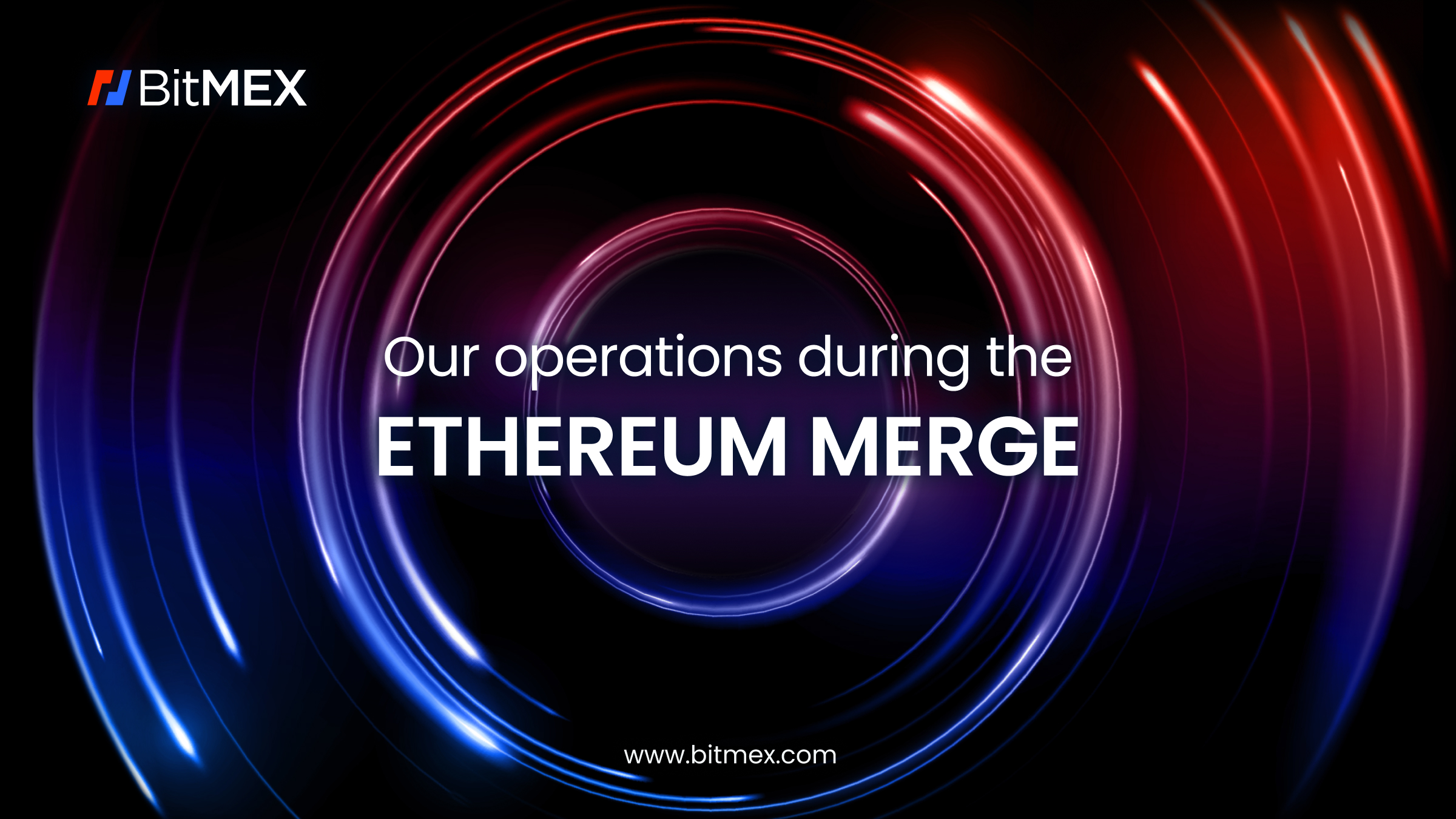 Triggered by the Terminal Total Difficulty reaching 58750000000000000000000, following the Bellatrix upgrade, the much anticipated Ethereum Merge will take place on 15-17 September.
The timing of the Merge can be tracked here.
At BitMEX, our top priority is protecting the assets of our customers. During the Merge, BitMEX will suspend withdrawals on ETH, all ERC20 assets and USDT across all networks, as a function of our cross-network fungibility of this asset. Further details on the timing of the pause will be provided as the Merge nears. To avoid any potential loss of funds, customers should not process any deposits during this time.
During the Ethereum Merge, trading on our Derivatives and Spot exchanges, will remain unaffected. Our Index Protection Rules will help to provide fair and stable mark prices based on the prices available from our constituent spot exchanges. Please be aware of the potential for increased volatility during this time. Traders should manage their risk accordingly. BitMEX retains discretion to adjust and update the impacted indices at short notice to protect market stability and integrity.
No behavior changes are expected on BitMEX to the merged Ethereum chain. 

The ETH native asset ID and name will remain the same. 

All the corresponding tokens operating on top of the Ethereum blockchain will also keep their current name and ID.

For those that wish to move their assets to the upgraded merged Ethereum chain, no action is required. 
Following the Ethereum Merge, should a forked ETH PoW chain show economic value, we will evaluate listing this, as a separate asset. 
Support of any forked currency is solely at the discretion of BitMEX. While we will snapshot users' margin balances at the time of the merge, should we decide to distribute, there is no guarantee it will be safe, desirable, or practical to do so. If you have concerns and want to handle the impact of a potential fork directly, then you are of course free to withdraw your ETH to self custody, prior to the Merge.
To be the first to know about our new listings, product launches, and giveaways, you can connect with us on Discord, Telegram, and Twitter. We encourage you to also check our blog regularly. 
In the meantime, if you have any questions please contact Support.