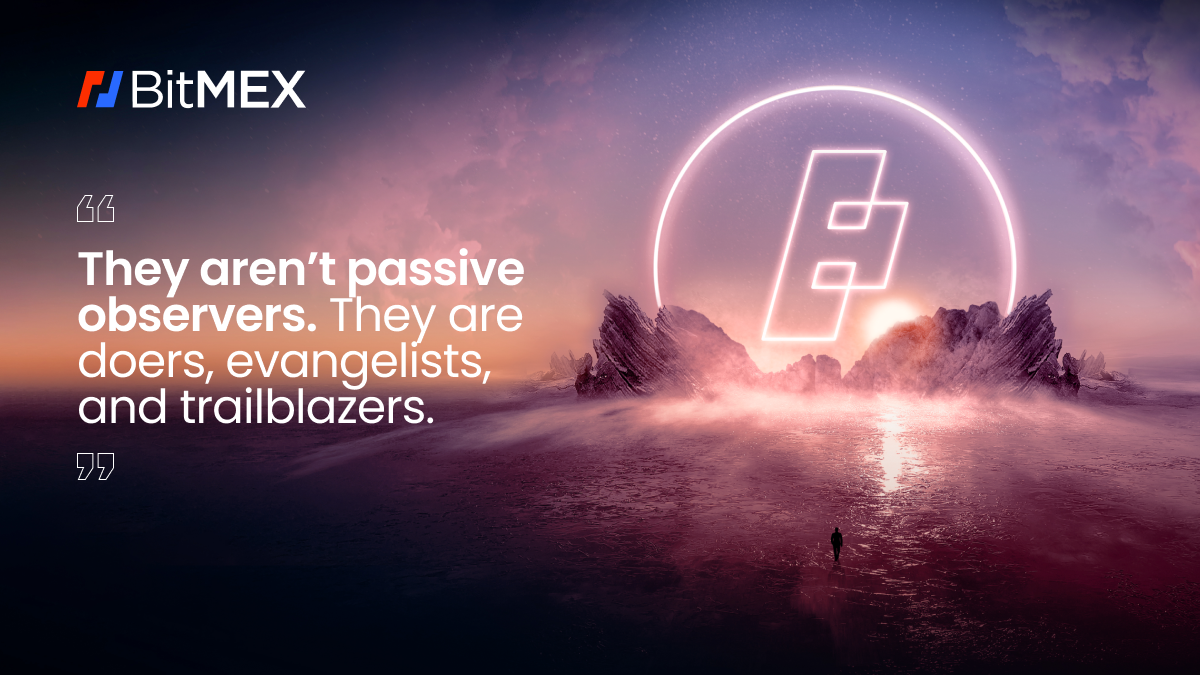 On 11 November, 2022, we're launching the BMEX Token exclusively for trading on BitMEX, affording our users the exclusive opportunity to participate in an IEO from an OG crypto exchange. 
First up, at approximately 8am SGT, BMEX/USDT will become the latest trading pair on our spot exchange, followed by two perpetual swaps – BMEXUSDT and BMEXUSD – just a few hours after. 
If you haven't got a BitMEX account, you can register for one now. It will take five minutes and you'll be able to trade BMEX when it launches. 
Following the playbook shared in our litepaper, we've been rewarding our community of new and existing traders with generous airdrops of BMEX throughout 2022, in return for doing what they do best – trading. 
We called BMEX the Token for True Believers. The traders, the HODLers, the whales and all of those in the community, who recognise that we live in a time where the future of money, transactions, art, security, investing, and more is being created. True believers recognise this potential. They aren't passive observers. They are doers, evangelists, and trailblazers.
When BitMEX pioneered crypto derivatives several years ago, we couldn't have known the extent to which we'd tapped into such a movement. But we've always known what we stand for: access to liquidity for future wealth, professional-grade trading tools, and innovation in an environment where digital assets prevail. 
And now, as the OG of crypto derivatives, we're taking BMEX live in just a few days' time. 
BMEX will enhance your trading experience. Holding and staking BMEX will unlock trading fee discounts, staking rewards, withdrawal fee waivers, and exclusive VIP privileges on the BitMEX platform and beyond. It is our hope and expectation that as we grow, BMEX – as well as your potential – will grow with us.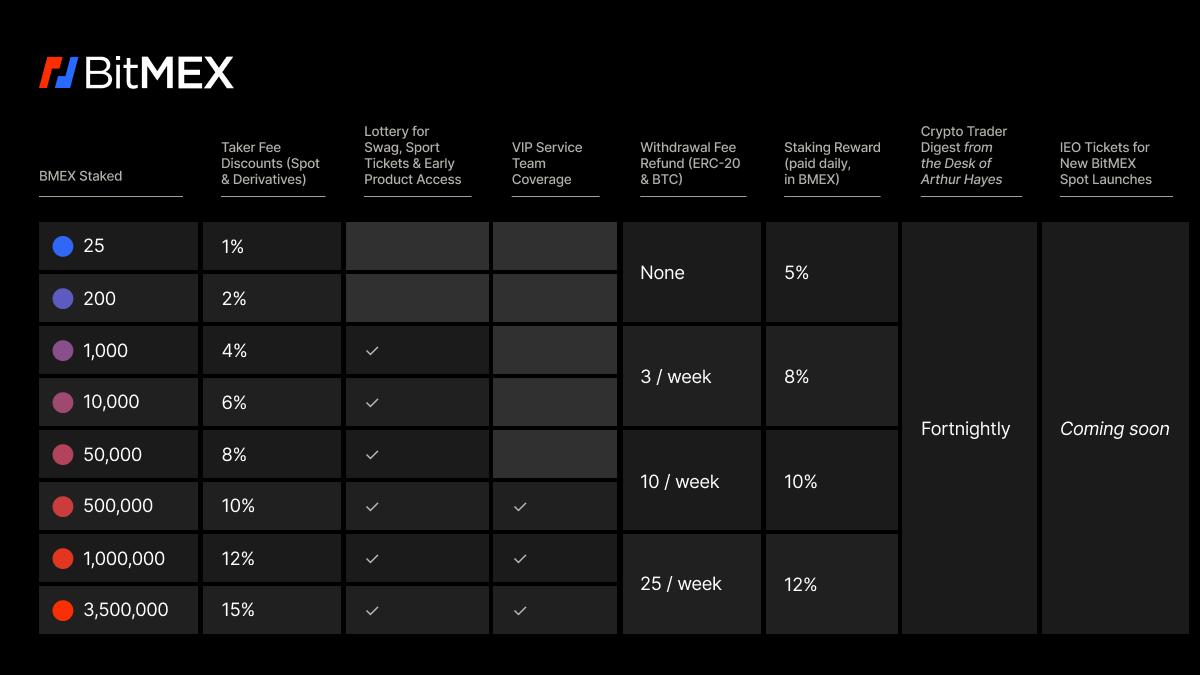 If you have BMEX and haven't staked them yet, be sure to do so, because instant rewards and benefits await.
Don't have any BMEX? We encourage you to check out the latest round of BMEX Token promotions. Currently, new traders can earn up to 80 BMEX when completing various actions on BitMEX. 
Best,
BitMEX. 
To be the first to know about our product launches, spot trading pairs, and giveaways, connect with us on Discord, Telegram, and Twitter.