We have been hard at work growing our presence in China. The BitMEX Trollbox is an integral part of the trading platform. In addition to general banter, the Trollbox serves as an effective customer support channel.
In order to foster better communication, we have split the Trollbox into an English and Chinese channel. We kindly ask all users who wish to chat in English to use the "English" channel, and those who wish to chat in Chinese to use the "Chinese 中文" channel.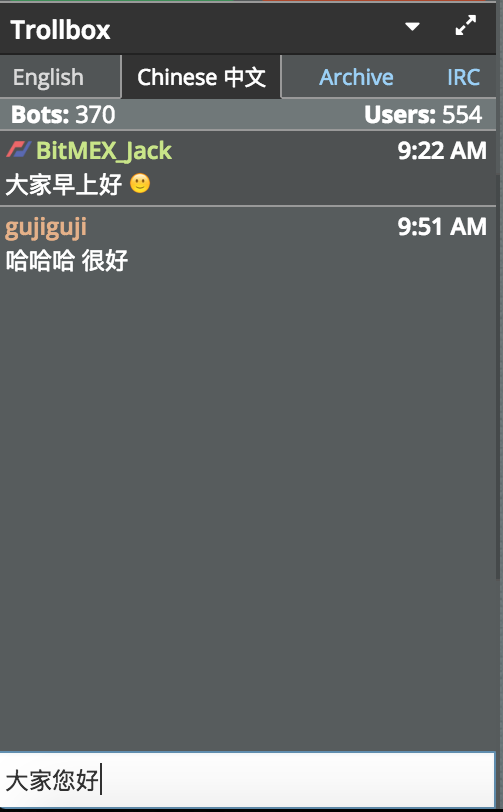 For our Chinese users, we have staff who can answer questions in simplified or traditional Mandarin.
As always, we welcome any feedback on how we can improve the trading experience.