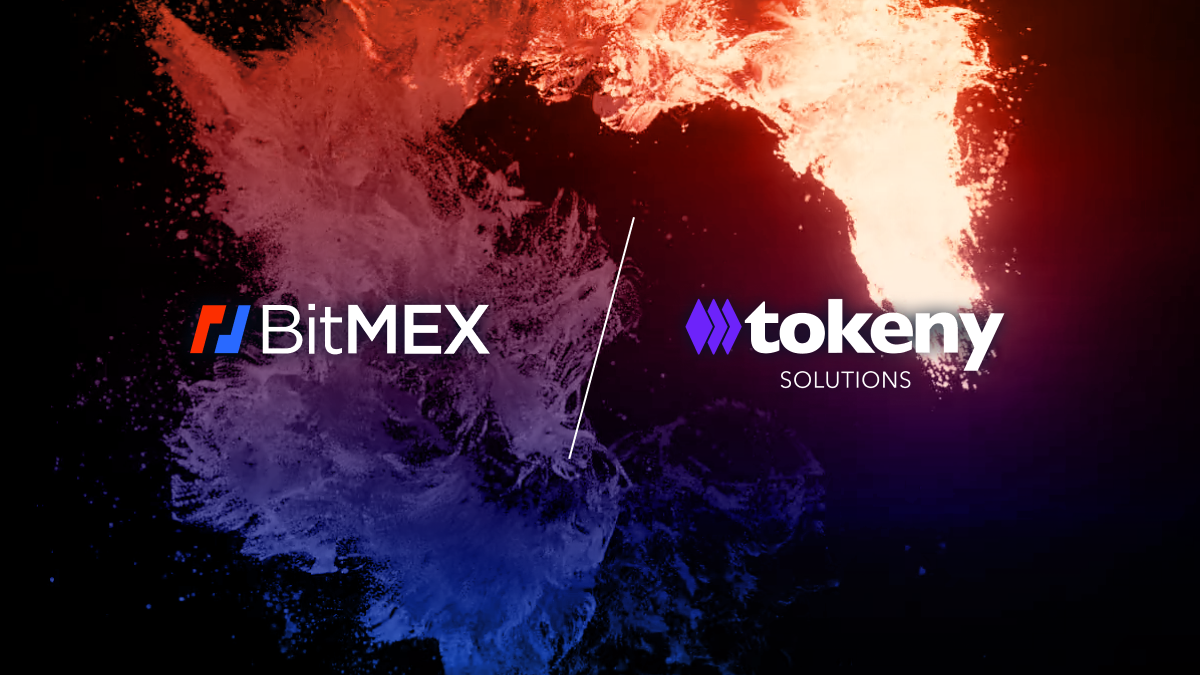 We're happy to announce that we've teamed up with Tokeny to launch our highly-awaited BMEX token.

Tokeny is a global leader in the tokenisation space, and supported us with its technical expertise and guidance throughout the development phase of BMEX in 2021. We're also working closely with Tokeny to streamline the rollout of the token's launch phase in early 2022, and ensure that we develop and issue BMEX in the most secure way possible.

Be Among the First to Receive BMEX
Although BMEX will not be withdrawable or tradeable until the BitMEX Spot exchange launches in early Q2, over the next few months we'll be unlocking a series of offers to reward new and existing users for participating in the BitMEX ecosystem. Yesterday, we unlocked two new offers:
Sign up and subscribe to EARN:

From today at 04:00 UTC to 31 January at 04:00 UTC, the first 10,000 new users who complete KYC and subscribe to

EARN

will receive up to 40 BMEX tokens. Subscribe 500+ USDT to receive 5 BMEX, 1,000+ USDT for 15 BMEX, and 2,000+ USDT for 40 BMEX as a reward.

Visit our BitMEX EARN page

to subscribe to our newly launched 7% APR and 10% APR EARN products. 

Refer 3 friends to subscribe to EARN:

Existing users who refer 3 new users to register on BitMEX, complete KYC, and subscribe a minimum of 500 USDT to EARN will be eligible to receive 15 BMEX. This offer is applicable from 5 January at 04:00 UTC to 31 January at 04:00 UTC only, and capped at 150 BMEX per referrer.
Our active existing traders will also be among the first to receive BMEX airdrops by 1 February. Existing users will be airdropped BMEX according to their trading volume (the equivalent of up to 25% of their monthly trading fees). The more you trade, the more BMEX you'll be eligible for – airdrops are capped at 50,000 BMEX per user, per month. 

About Our Partnership
Since 2017, major crypto players and financial institutions alike have chosen to partner with Tokeny to leverage their tokenisation expertise, with more than USD 28 billion in tokenised assets through its solutions. Tokeny provides enterprise-grade solutions that allow companies to issue, transfer, and manage digital assets on the blockchain without encountering technical hurdles. Token is backed by Euronext, the leading pan-European exchange in the Eurozone.

Alexander Höptner, CEO of BitMEX, said: "BitMEX is fast becoming a full crypto exchange ecosystem to serve our growing user base. Our users always come first, and we launched BMEX to reward them for their loyalty. We chose to partner with Tokeny – one of the global leaders in the tokenisation technology space – to guide us in developing and issuing BMEX in the most secure way possible. Tokeny has a strong track record of working with major crypto players to streamline the token issuance process, and we're glad to have brought them onboard to support the launch of BMEX." 
The CEO of Tokeny, Luc Falempin, added: "We are pleased to work with BitMEX to launch its token, BMEX. In a short time period, we tested and successfully deployed the smart contracts thanks to the clear definition of token economics, the efficiency of the BitMEX team, and our in-house expertise."
Learn More About BMEX 
Don't miss out – be among the first to receive BMEX airdrops by visiting our token promotion and token pages today. To sign up for a BitMEX account, click here.