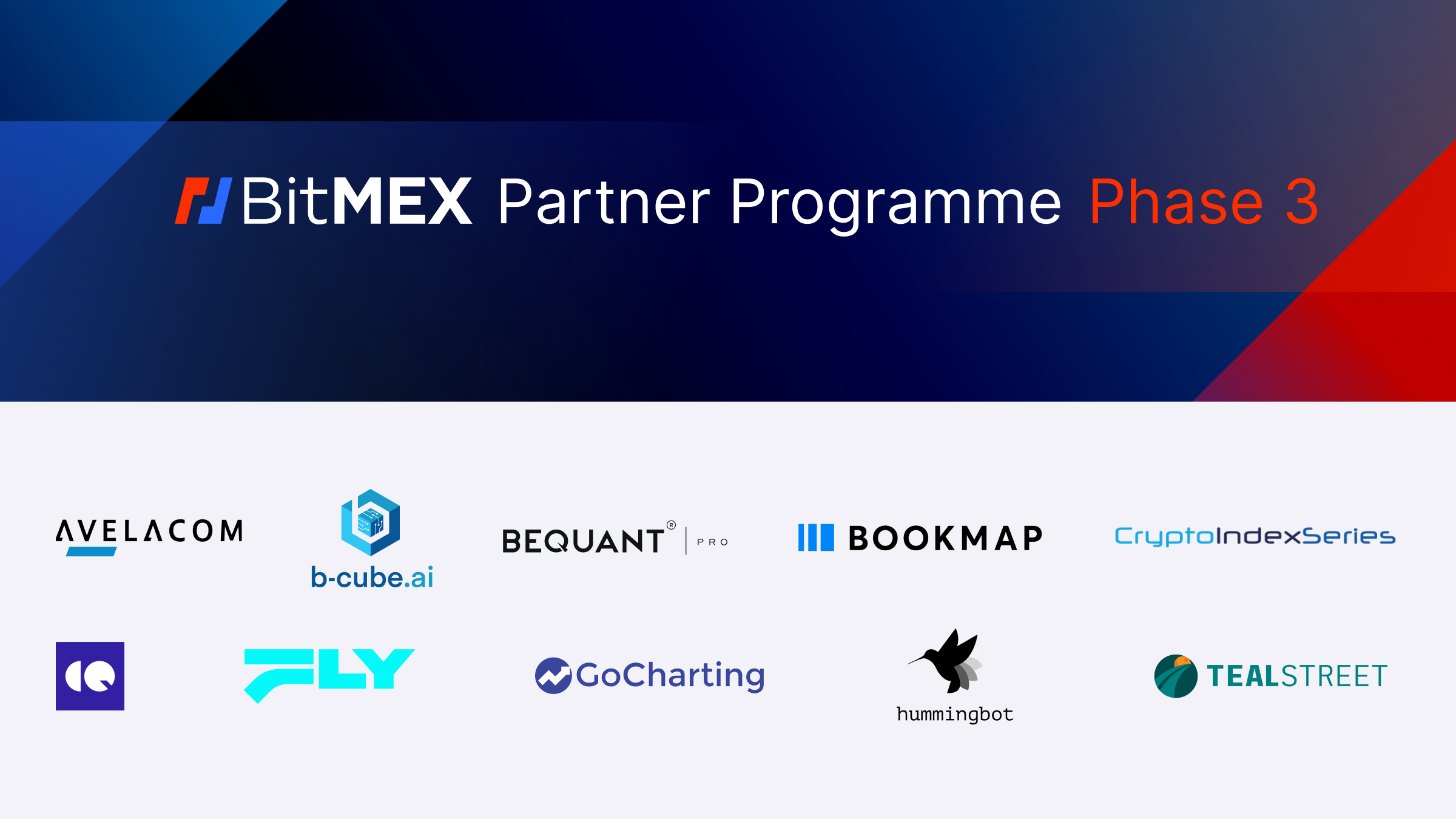 Our partner ecosystem has expanded again with the addition of ten new members: Avelacom, B-Cube, Bequant Pro, Bookmap, Crypto Index Series, CryptoQuant, Fly Signals, GoCharting, Hummingbot, and Tealstreet. With more partners onboard, our users now have access to a wider variety of exclusive privileges and services that they can use to enhance their trading experience.

Our latest member additions bring the total number of BitMEX partners to 30. This also marks the third phase of our Partner Programme, which connects our users with trusted tools while rewarding partners for introducing users to BitMEX. Among our new partners, we have a diverse selection of companies that offer copy trading, algorithmic trading, market making bots, and data and analytics platforms.

Visit our Partner Programme page today, or read on to learn more.
About Our Partner Programme
The aim of our Partner Programme is to offer our users exclusive access to platforms, services, and ancillary tools that improve and strengthen their BitMEX trading experience. As a result of the tools and privileges provided from phase one and two of our partner programme, we've witnessed a major uptick in new users and trading volumes. And we're just getting started – our goal is to continue expanding our universe of offerings and the privileges available to our users.
Introducing Our New Partners
Here is a list of our new partners, along with a quick overview of their tools and services:
Learn More About Our Partner Programme
To learn more about our partners, and the tiers and benefits of our programme, visit the BitMEX Partner Programme page.

To sign up and verify as a new user on BitMEX, visit: https://www.bitmex.com/register.