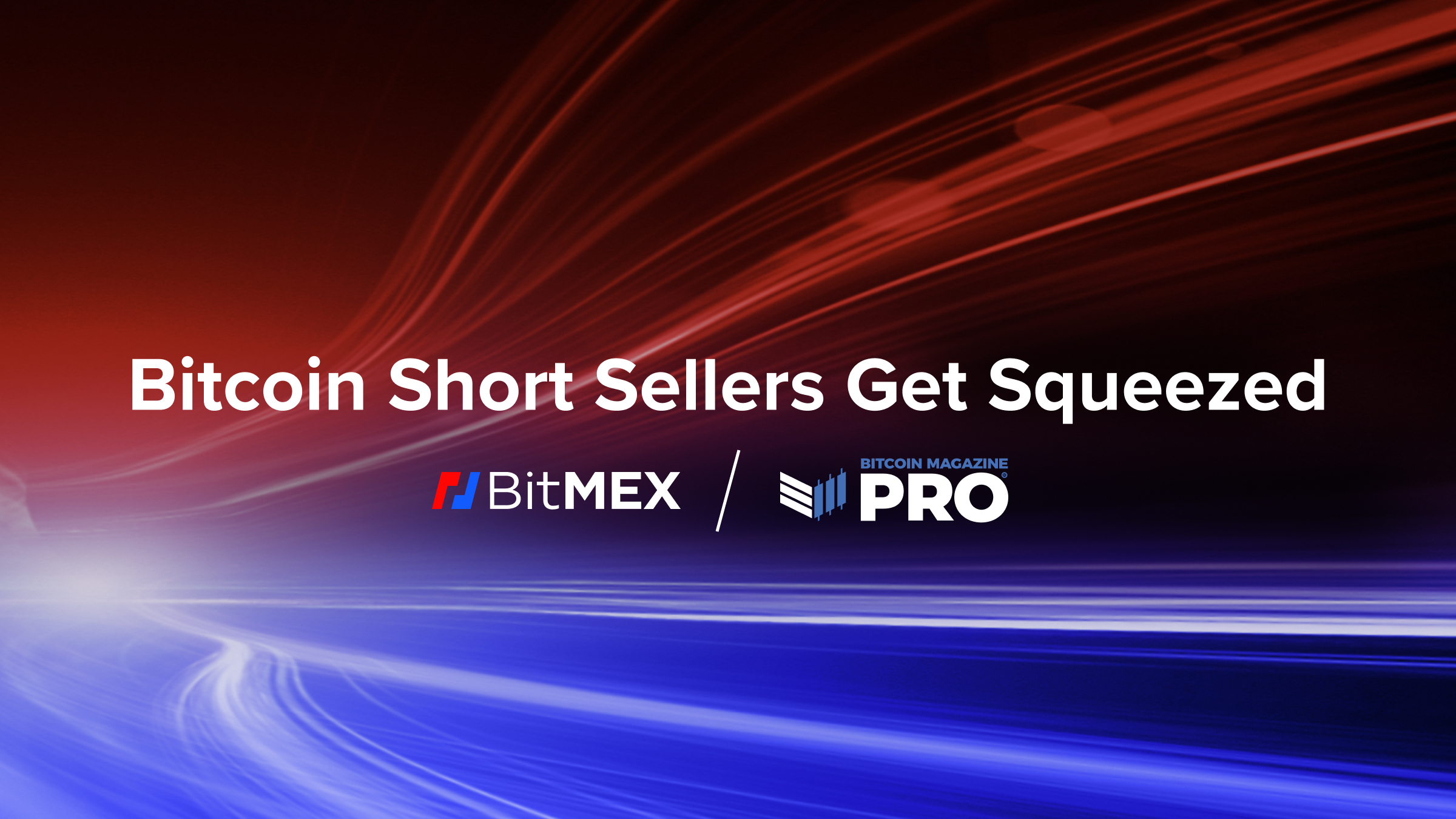 This article is part of our new series of crypto research content, produced by the Bitcoin Magazine team and sponsored by BitMEX. To learn more about our wide-ranging partnership with Bitcoin Magazine, click here.
Bitcoin Squeezed Past $23,000
Short squeezes unfold across crypto markets. In yesterday's piece, we highlighted how the bitcoin (and more broadly, crypto) derivatives market was stoked with a massive buildup in open interest, and given the market's overall trend of serving as beta to equity markets, if equity markets continued their risk-on rally, crypto markets were set to break out with a large amount of volatility.
At the time of writing bitcoin has broken out of the range it has been trading in for over a month's time, trading approximately at $23,400

If you haven't yet signed up for a BitMEX account, you can do so here.

Interestingly, bitcoin has appeared to be the laggard in a broader rally led by ether, which rose as much as 44% from the local bottom relative to bitcoin itself, as shown by the ETH/BTC trading pair.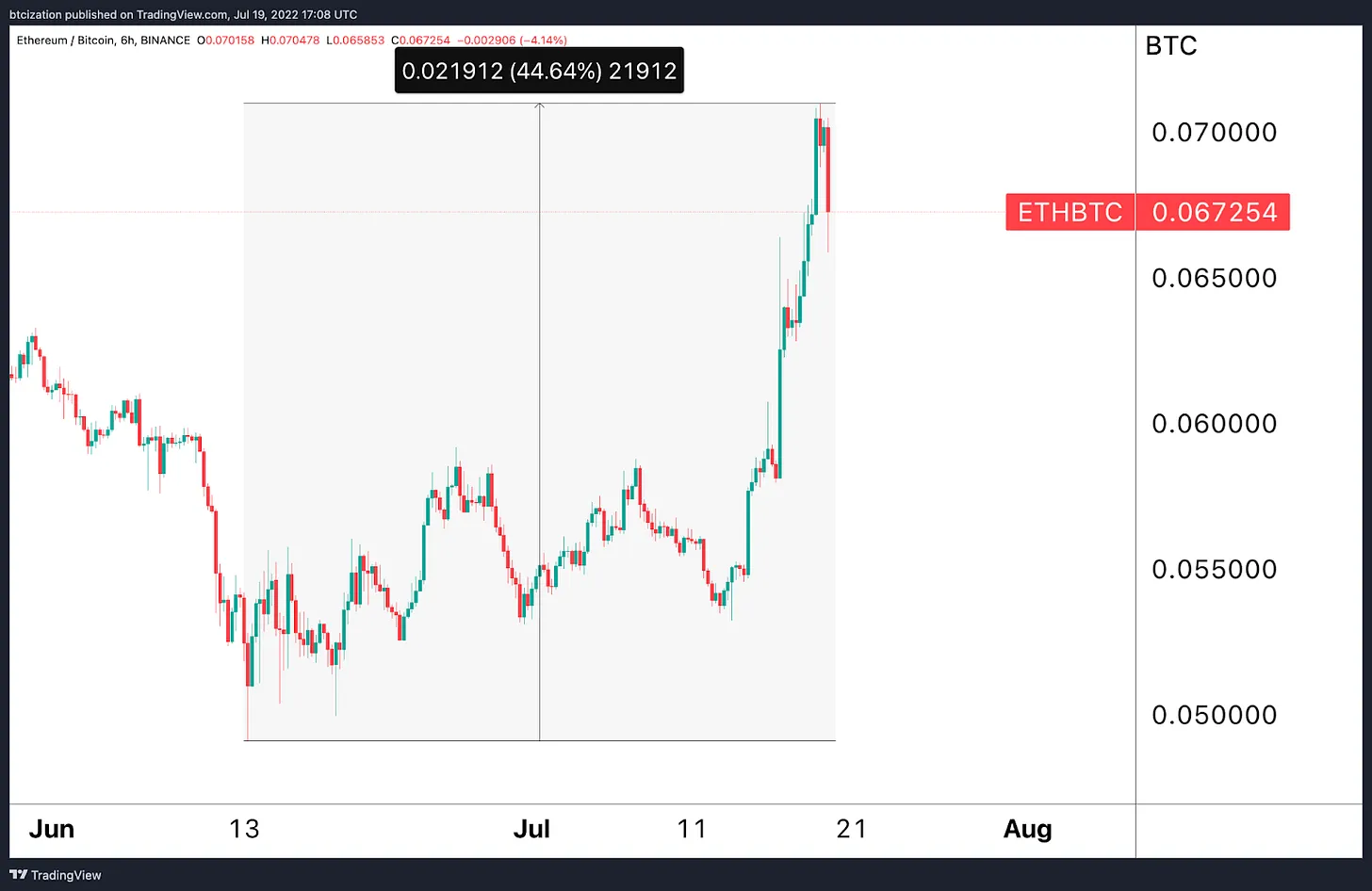 It is worth noting that given Ethereum's relative size to Bitcoin (approximately 42% of its market cap), it is more volatile and easier to move with an equal amount of capital. Also, ETH has notably higher historical volatility relative to BTC, meaning that when broader capital markets are green, its beta can often result in relative outperformance.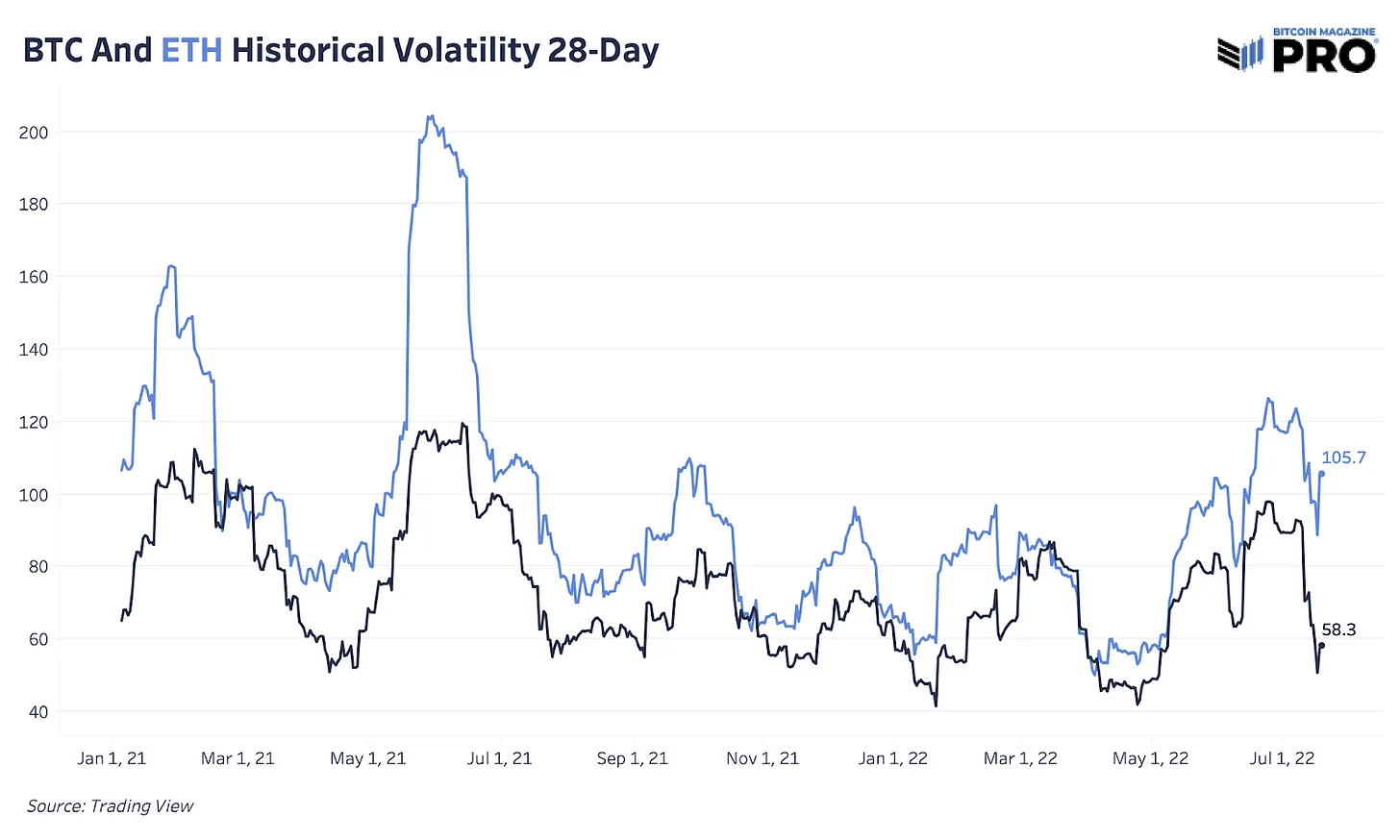 Given that perpetual futures open interest hit an all-time high relative to its market cap, as markets began to move upwards, a cascade of short covering took place, reflexively pushing the market higher and higher. Ether's relative outperformance makes sense given that it has already squeezed a significant amount of open interest from the market.

While ether open interest has fallen dramatically following a monster short squeeze, bitcoin has lagged behind in regards to its price action, but most interestingly, its open interest is still near all-time highs in market capitalization terms as it consolidates around $23,400. Both ETH and BTC saw all-time high perpetual futures open interest relative to market cap during the latest consolidation phase.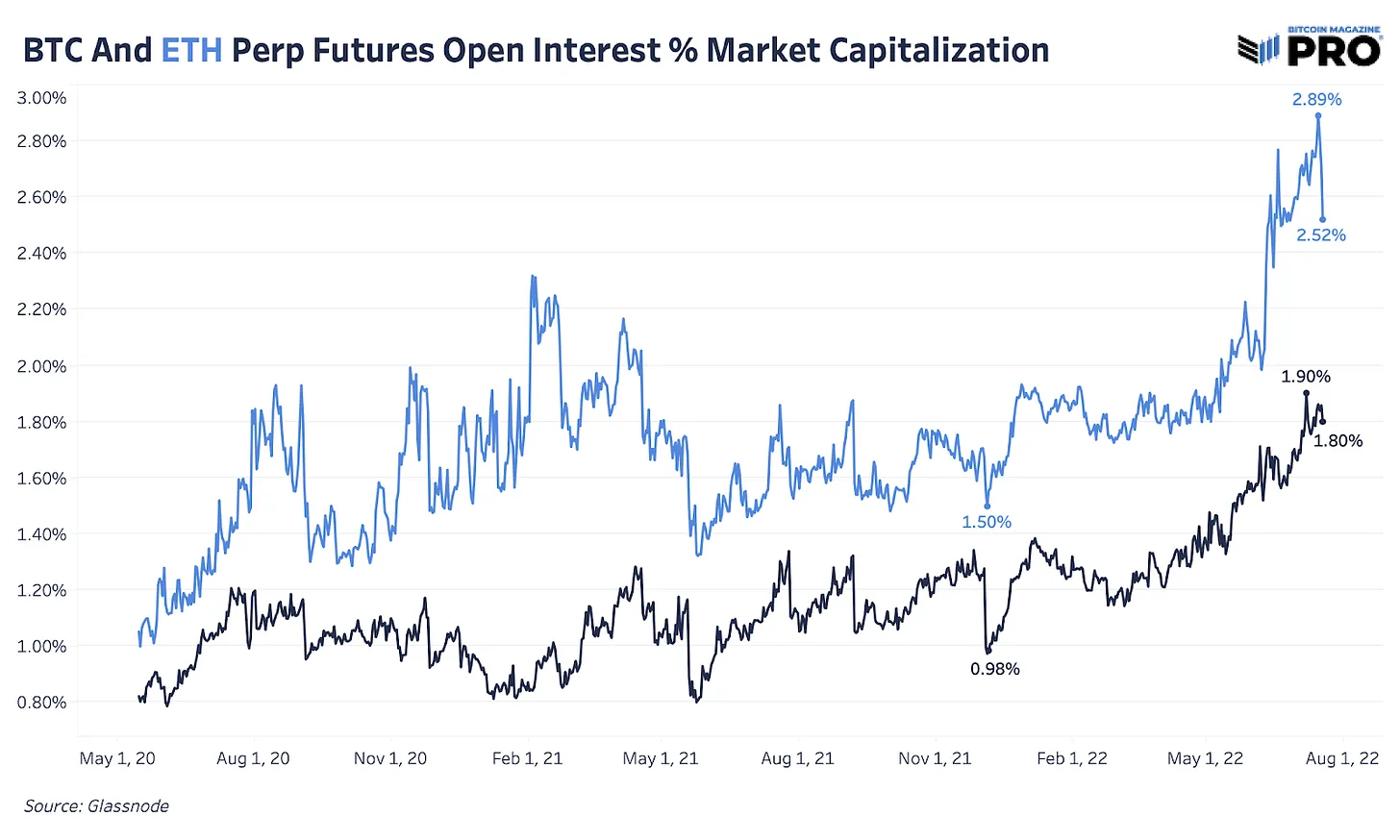 As the S&P 500 melts up into today's close, bitcoin looks prime for a large short squeeze higher, in short order.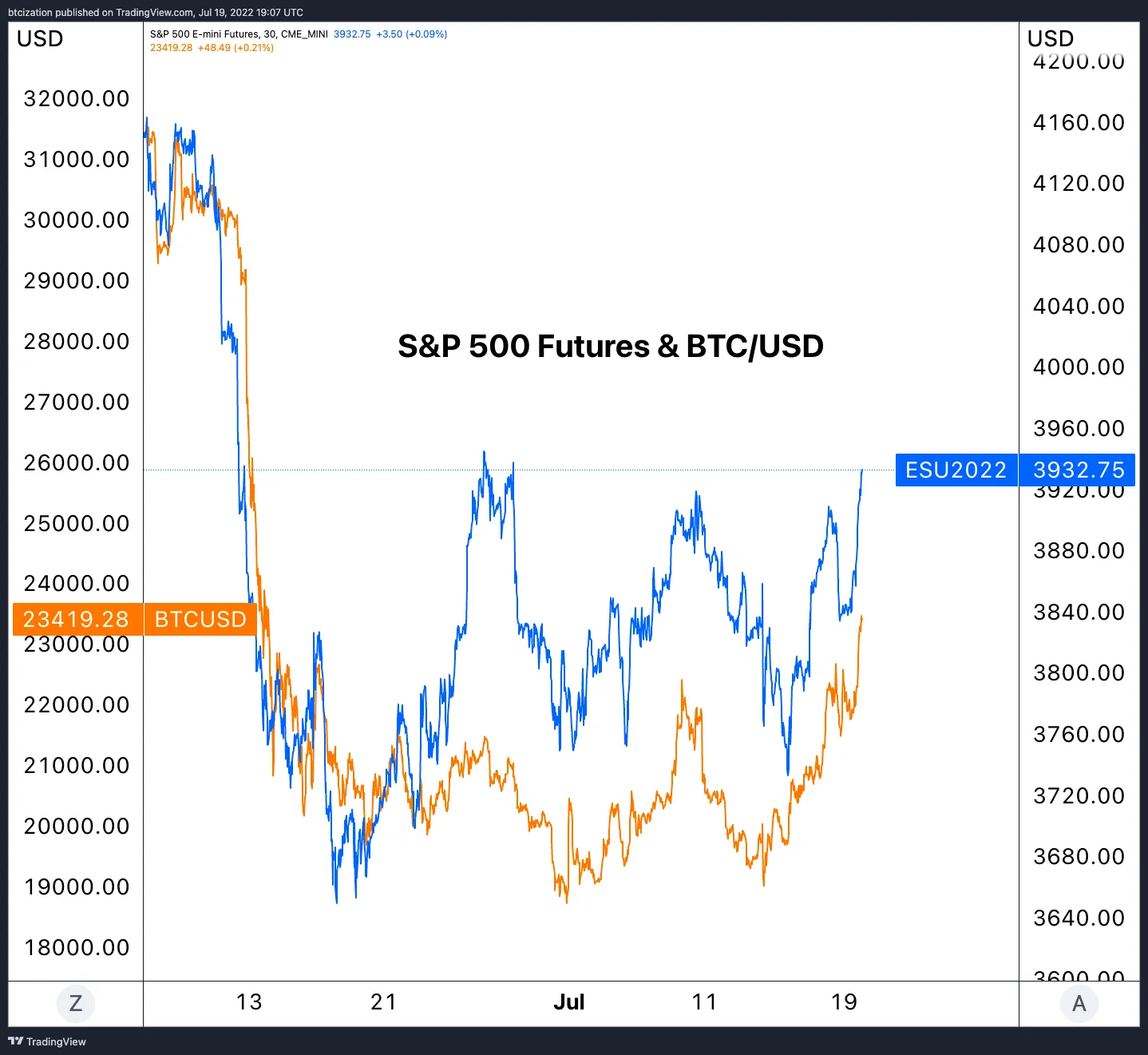 Here is the price action of ether and its open interest, which led to a massive rally over the previous couple of days.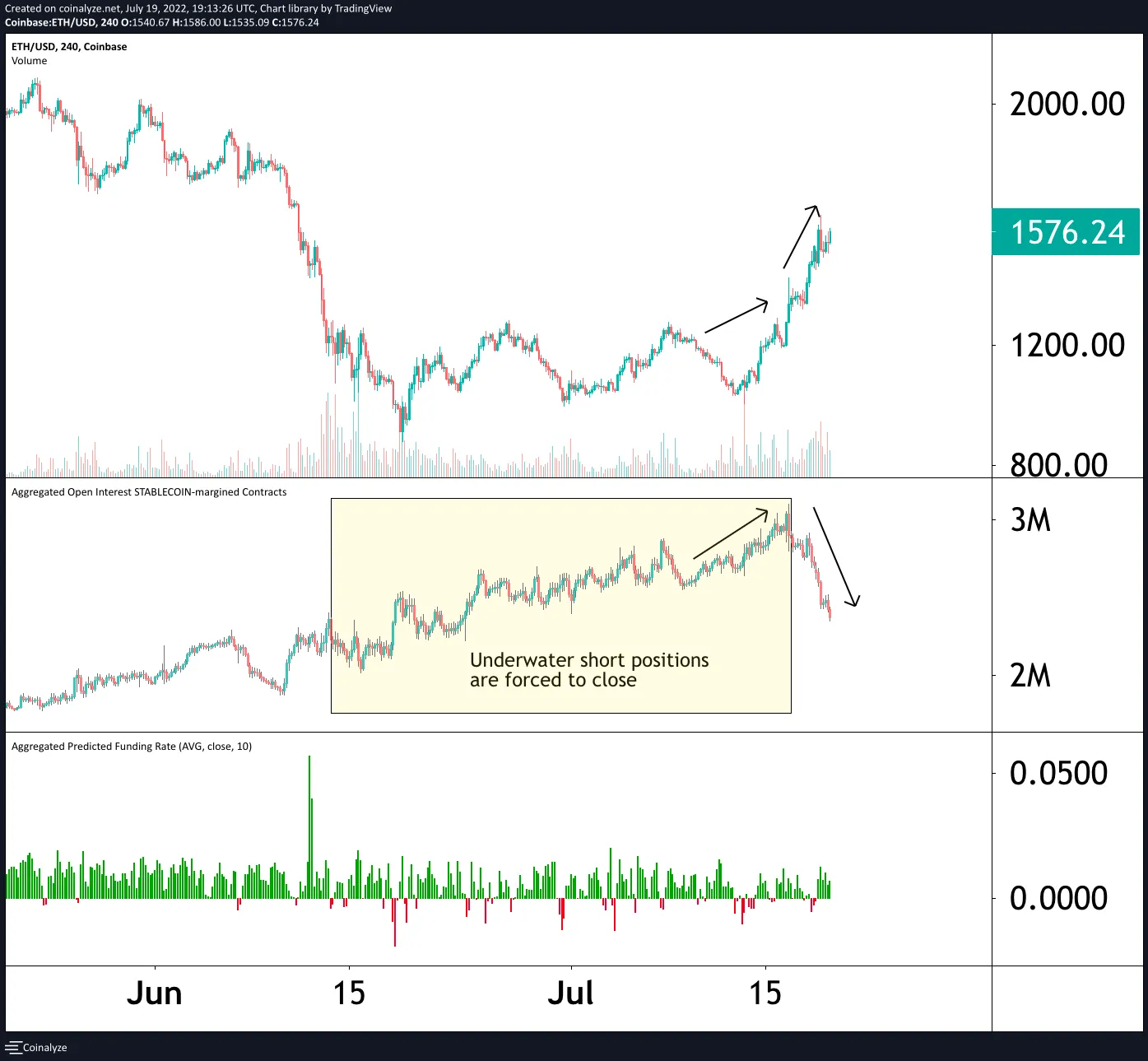 Now compare that to bitcoin, which has yet to meaningfully squeeze.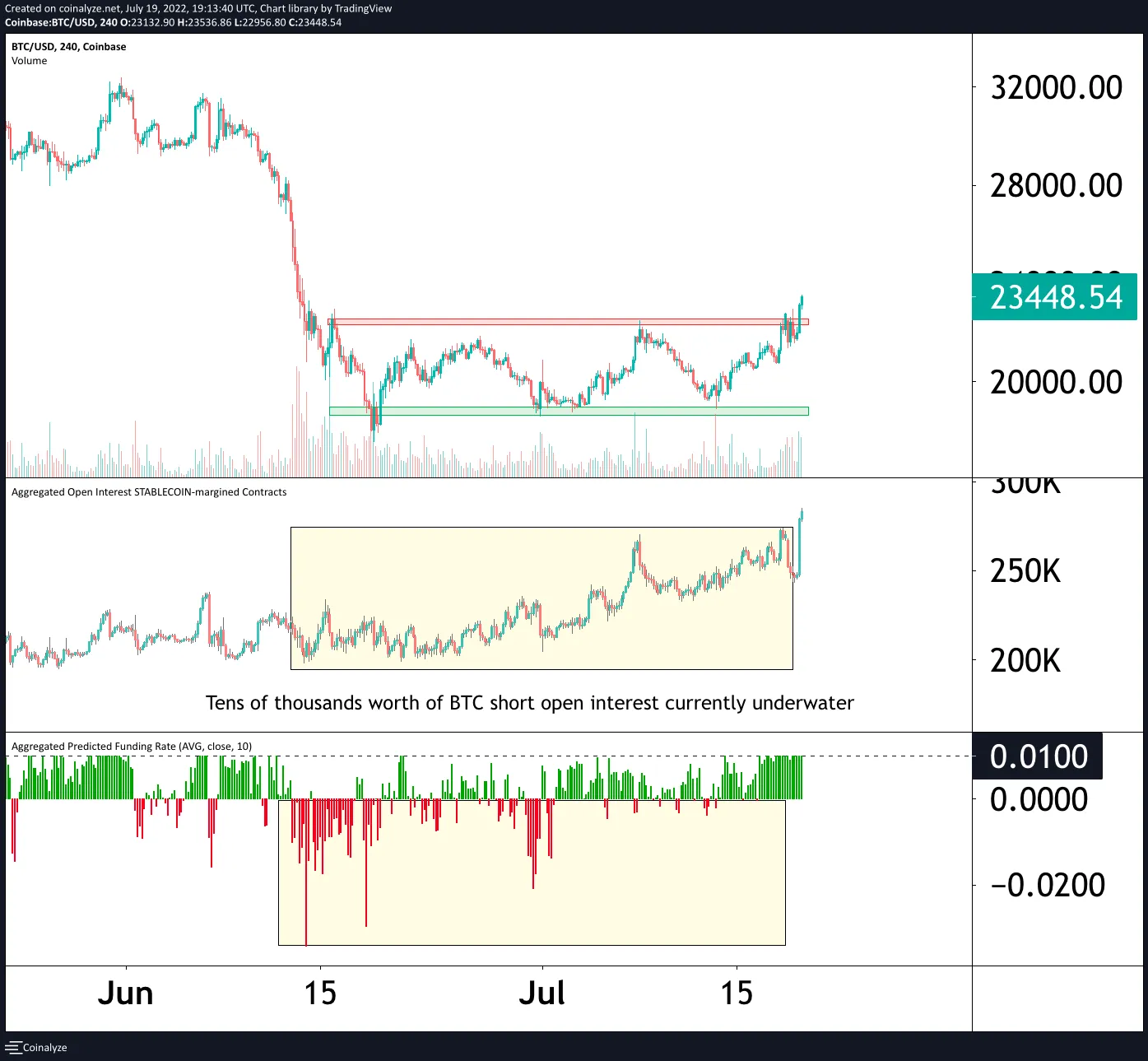 To be the first to know about our contracts, new listings, product launches, and giveaways, you can connect with us on Discord, Telegram, and Twitter. We encourage you to follow our blog and subscribe to the Bitcoin Magazine Pro newsletter.
In the meantime, if you have any questions please contact Support.