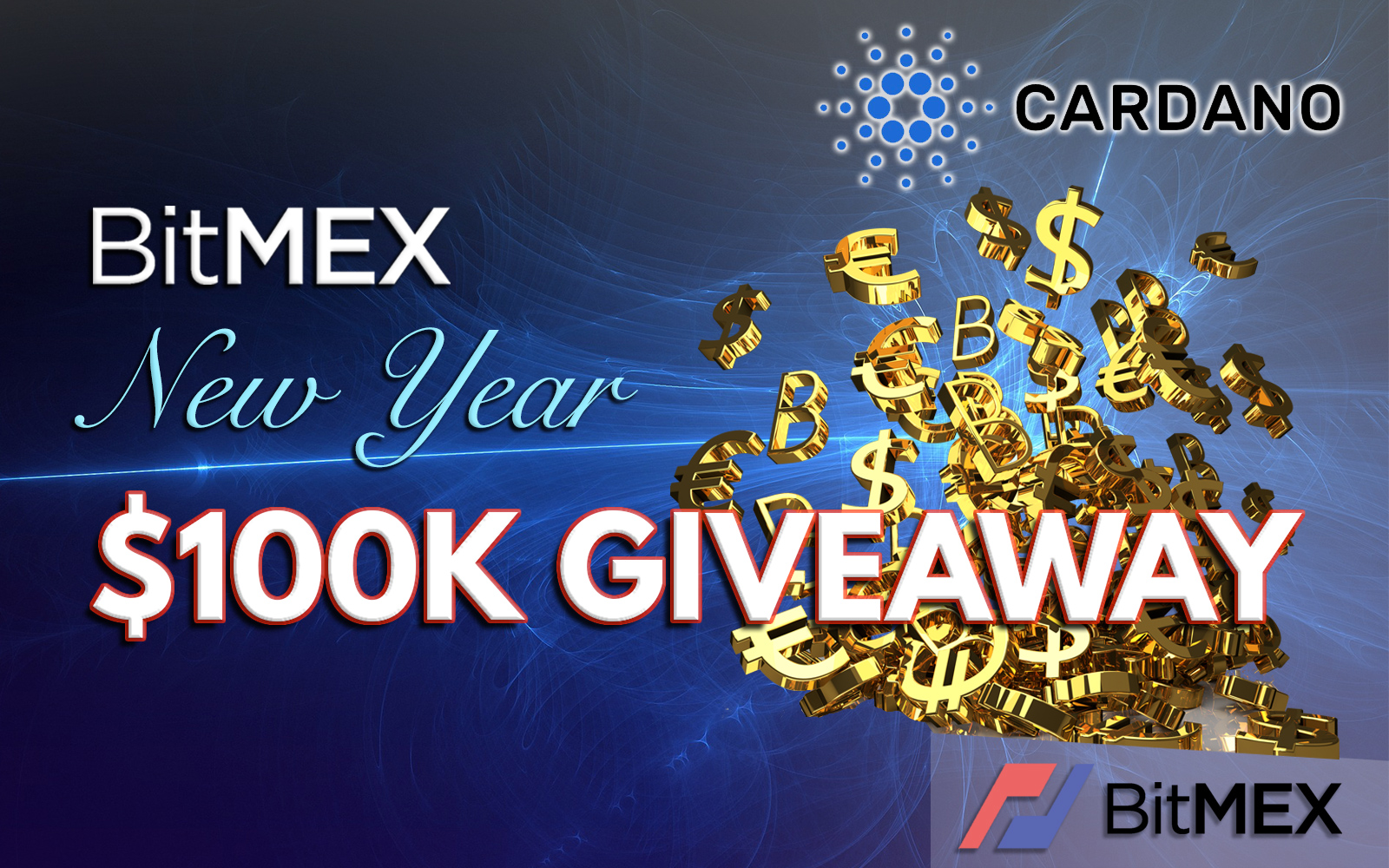 Happy new year! To celebrate, BitMEX is giving away $100,000 in prizes. Simply trade the new Cardano (ADAF18) contract on BitMEX and you could win a grand prize of up to $50,000. Even with just one trade, you could win one of five randomly selected $5,000 prizes!
Start: Monday, 8 January 2018 08:00 UTC
End: Monday, 15 January 2018 23:59 UTC
Prize
Details
Volume Winner
$50k
The trader

who trades the largest amount of Cardano (ADAF18) contracts will receive $50,000 US.

Profit Winner
$25k
The trader

who has the largest profit (in XBT) from trading the Cardano (ADAF18) contract will receive $25,000 US.

Lucky $5k (five winners)
$5k

Any trader who trades at least one Cardano (ADAF18) contract enters a random draw to win one of five $5,000 US prizes.
It's simple to participate:
Cheers,
The BitMEX Team
---
Terms & Conditions:
    BitMEX reserves the right to cancel or amend the giveaway or giveaway rules at our sole discretion.

    Users who engage in market manipulation will be excluded from the contest. This determination will be made at the sole discretion of BitMEX.

    Profit is defined as realized profit (in XBT terms) of all trades where the trade was opened and closed during the contest period window.

    No user can win more than one prize. 

    Winner will be notified via email on 17 January 2018.

    All awards are paid out in Bitcoin at the prevailing price of the .BXBT index at 15 January 2018 23:59 UTC.