Thanks to all of the participants for helping to make the contest a success, and congratulations to all the winners! Winners, please see the email you received for prize details.
The fight for the grand prize was fierce, with Razor-Cloud-Face and Mint-Flint-Spear battling it out to the last hours of the competition. In the end, Razor-Cloud-Face was able to maintain the lead and cross the finish line first by a small margin.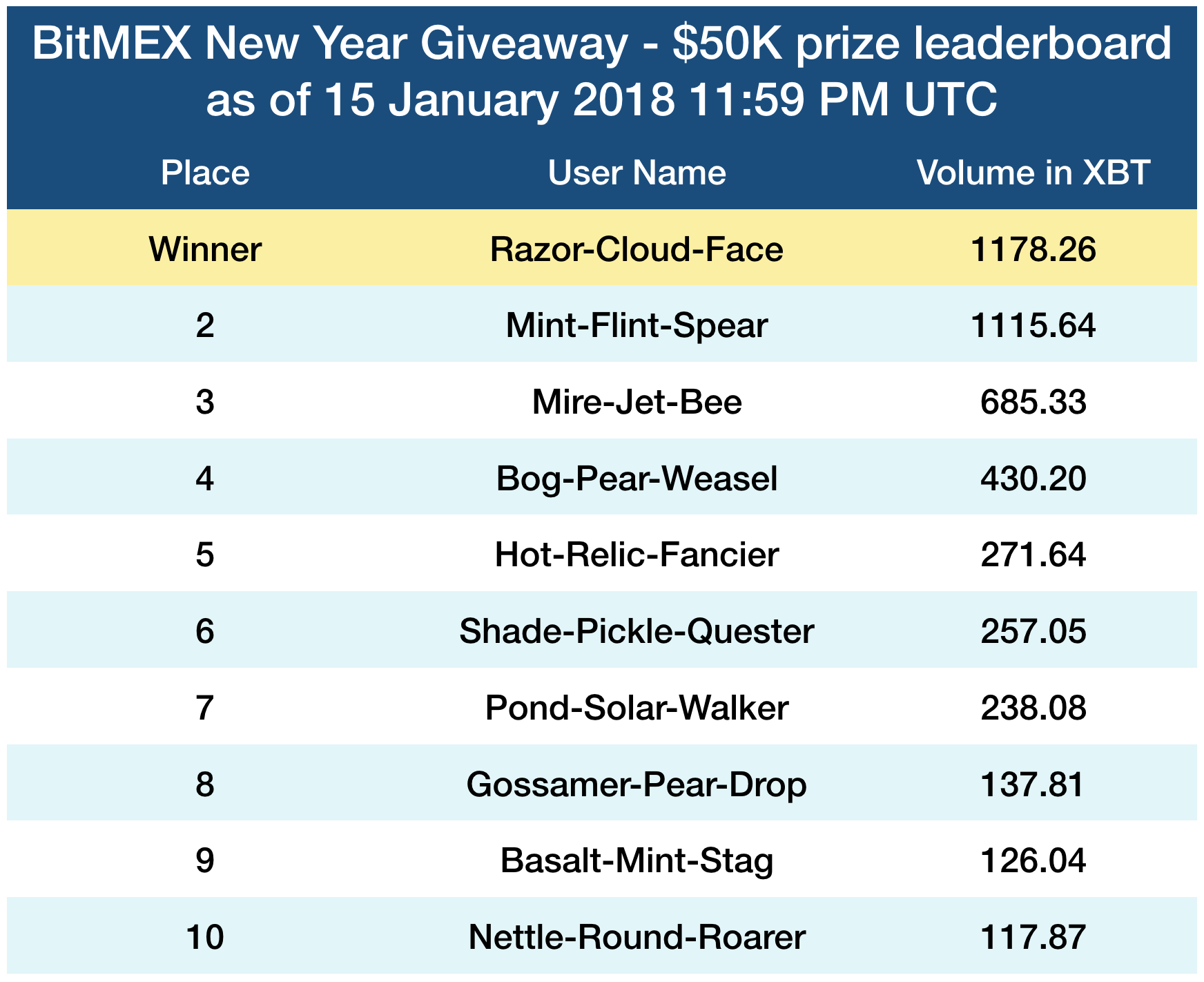 The second place winner was a dark horse, coming from nowhere near the end of the competition to dominate on profit by a healthy margin. Hats off to Solstice-Destiny-Salmon for taking us by surprise.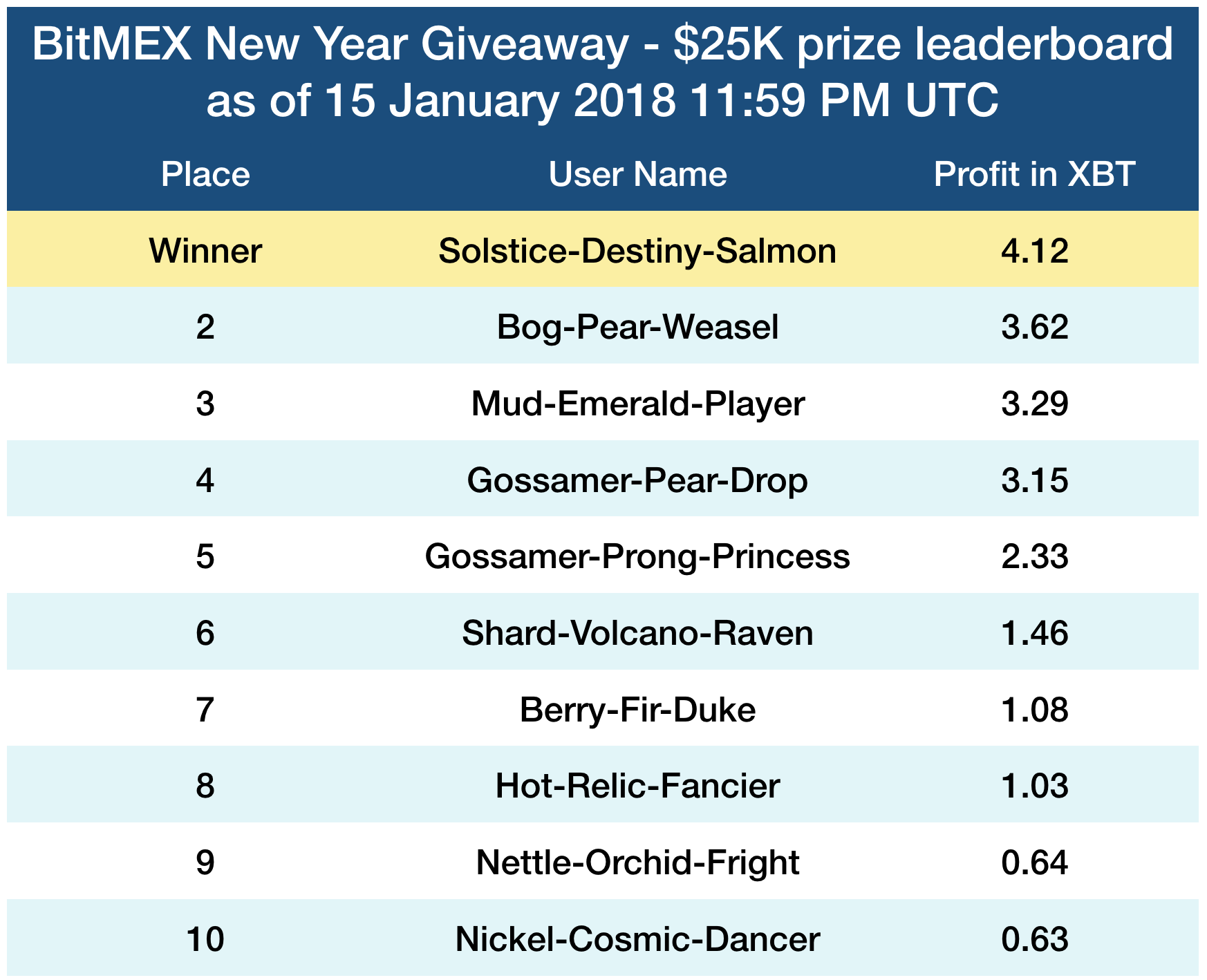 Finally, the five lucky $5,000 winners were selected randomly from all contestants, and their trading volumes ranged as low as .01 XBT. Any trader, big or small, can win the lucky draw, so make sure your name is in the hat for the next one.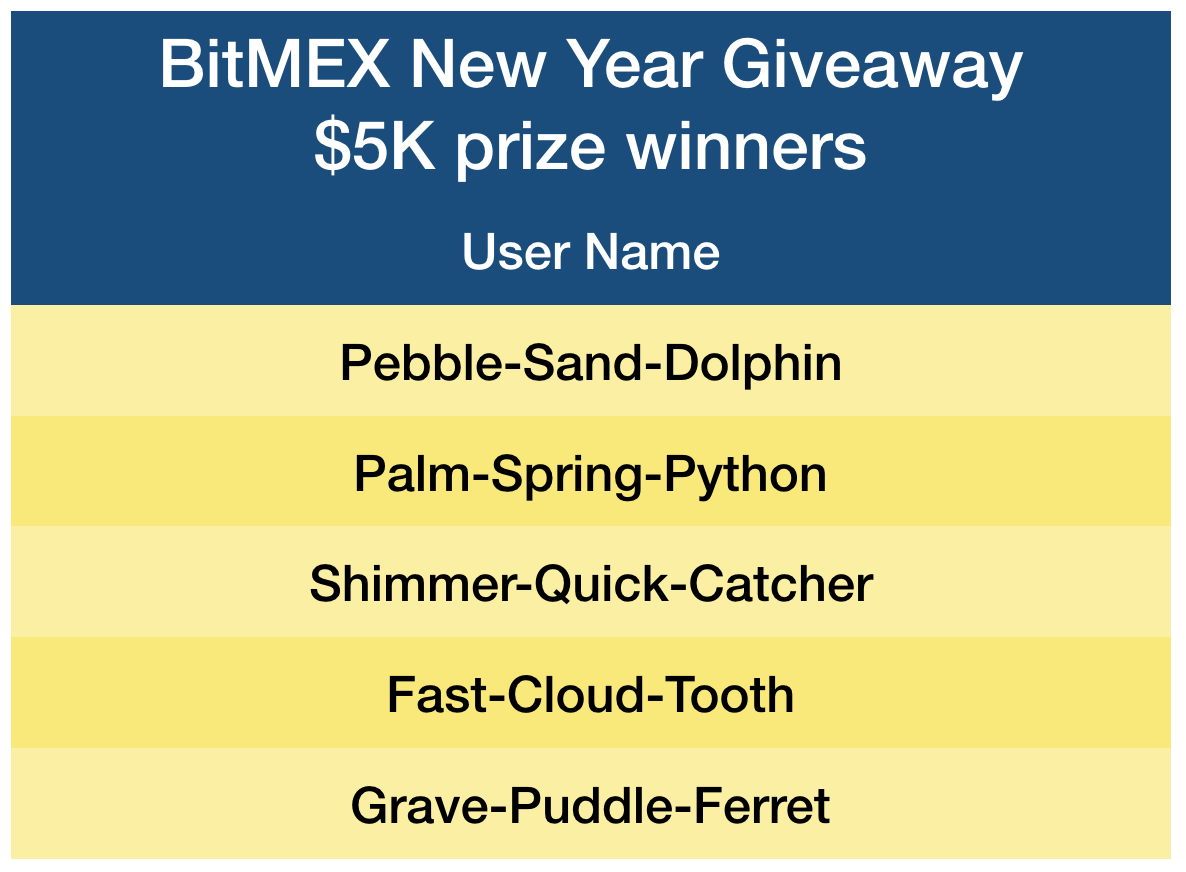 If you didn't get one of the lucky prizes, don't worry — you have an even better chance with 15 randomly awarded prizes on our new Stellar Giveaway. This time, one lucky winner will receive $25,000! Learn more.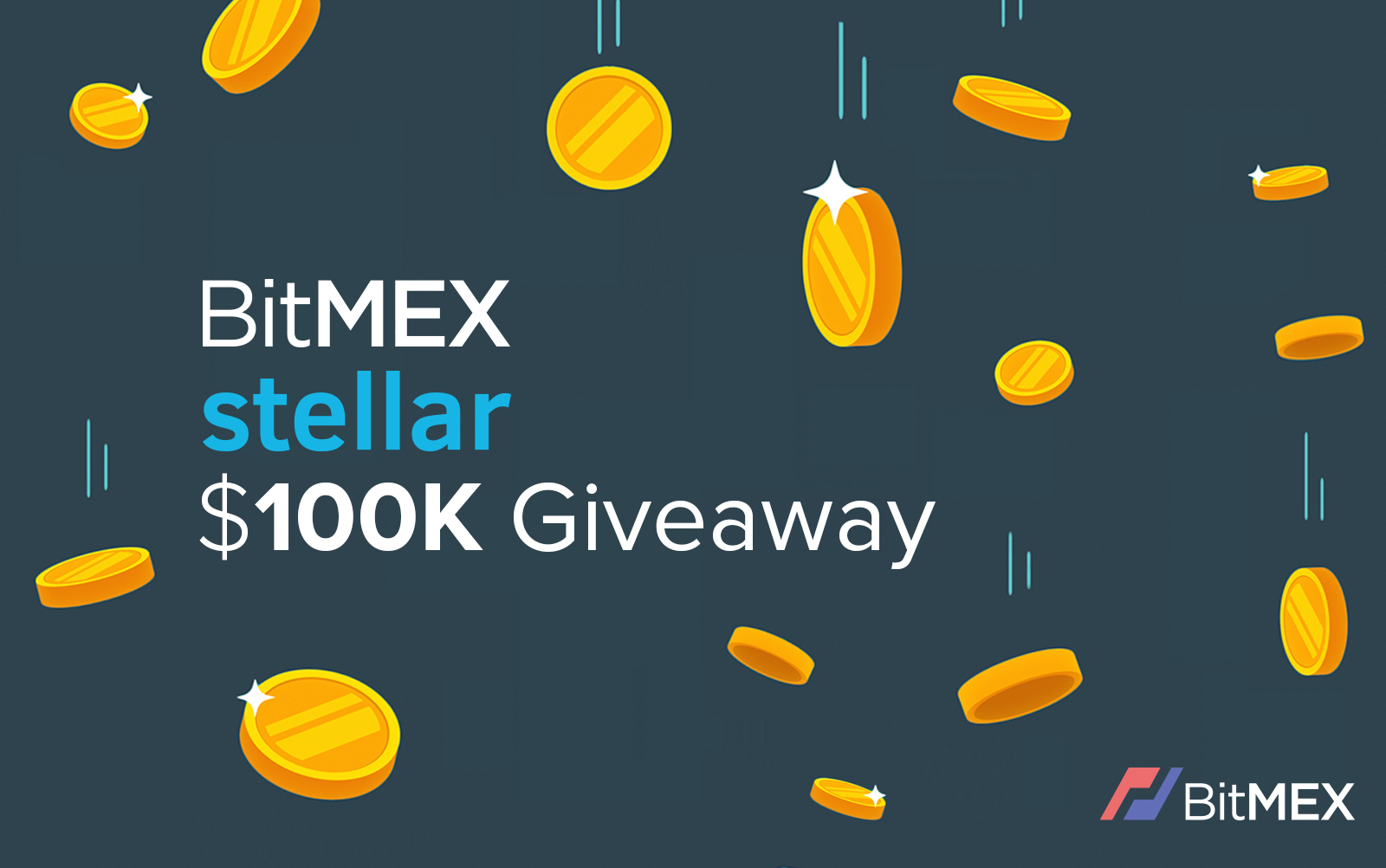 Wishing you a prosperous 2018.
Cheers!
The BitMEX team