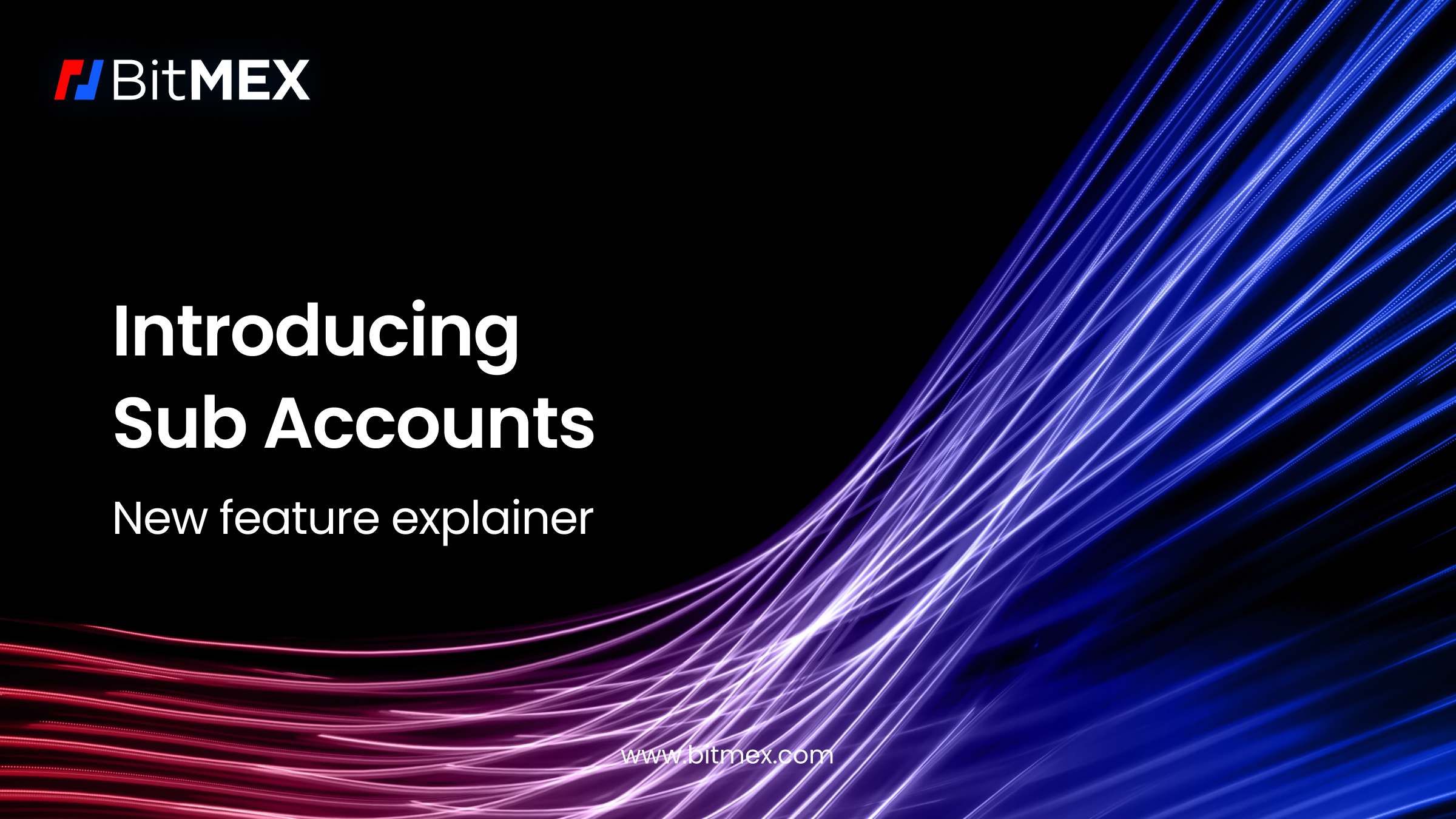 BitMEX exists to provide institutional and professional traders an exchange platform that caters to their needs.
Which is why, in response to the feedback provided by our traders, we have recently implemented a new Sub Accounts feature – allowing users to separate their funds and trading strategies on our platform.
The result? A chance to run cross-margined strategies simultaneously, unlock hedging opportunities on the same contract for multiple trades, and deploy different strategies with varying levels of leverage.
For a lowdown on the new feature – and how to best make it work for you – read on.
If you haven't signed up for a BitMEX account yet, we're currently offering 10,000 BMEX Tokens to new users – you can register here. 
Why Sub Accounts and How Does it Work?
Placing continual product innovation and advancement at the forefront of our operations, Sub Accounts are an improvement we've made to the existing Linked Accounts feature, to offer users a more time-efficient and seamless trading experience. 
Sub Accounts can be created, funded and modified by users on their own, instantly and seamlessly. Each user can create up to five Sub Accounts, with deposited funds kept separate in each account – thereby granting users the benefit of separating their capital and strategies on BitMEX. 
All actions including deposits, withdrawals, and trades related to Sub Accounts can be carried out through the main account. This eliminates the need for users to log in to different accounts for various trading actions.
Additionally, all active positions and orders across every account can be monitored at once, making it easier to manage multiple positions across different accounts at the same time.
The arrival of Sub Accounts means users no longer have to take multiple steps to access multi-account features on BitMEX (as was the case with the legacy feature, Linked Accounts) – such as registering accounts separately, logging into each account for every action performed, or completing KYC. 
How to Create Sub Accounts?
Open the BitMEX trading page:

www.bitmex.com/app/trade

. 

At the upper right corner of your trading UI, click on your account profile to open user settings.

Select 'Sub Account' which is fourth on the list. From there, you will be taken to www.bitmex.com/app/subAccount. 

To add a new Sub Account, input the account name, and click the blue 'Create Sub Account' button. 

You will then see your newly created Sub Account on the right side of the page, with its ID, name, role, and colour. 

To change the colour ID of your accounts, simply place your cursor over the hex colour code, select, and input the hex code of your desired colour. 
Please note all Sub Accounts are created with read and trade access. If you require bespoke Sub Account structure requirements, you may contact our Support team. 
Below is a video which explains how to add new Sub Accounts to your BitMEX account.
For further information on Sub Accounts as well as details on additional endpoints of all Sub Account features, please visit this page. 
Changing Between Sub Accounts
Once the respective Sub Accounts are created, there are several ways whereby users can switch between their accounts.
Method One: 
Click on the account profile icon in the upper right corner of your trading UI. Select the 'Switch Account dropdown at the top of the list – this will display all your accounts in one place, as pictured below.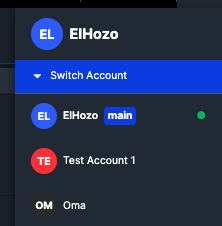 To switch accounts, simply click on the account you wish to trade from. You may also click on 'Manage Sub Accounts' at the bottom of the dropdown to be taken directly to www.bitmex.com/app/subAccount. 
Method Two:
An alternative is to select the designated Sub Account directly on the order and positions table of your trading UI, as pictured below. 

How to Manage and Place Trades on Different Sub Accounts
The order and positions table on your trading UI displays your orders and positions across all your accounts. With the Account Filter Option, you may also categorise your accounts by: 
All Accounts 

Write permission-only Accounts 

Selected Accounts
Select the gear icon next to the text 'All Accounts' in the upper right corner of the order and positions table. A pop-up with three account filter options will appear, where you can select which accounts' orders and positions are visible on your trading UI table. 

To ensure you make a respective trade under the correct account, check the order panel in the upper left corner of your trading terminal. Here, you will find a circular account icon showing the respective account's initials and colour ID.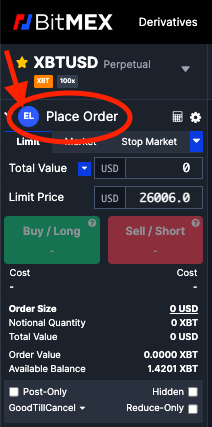 As always, be invited to join one of our online communities to connect with other BitMEX traders, and follow us on Twitter to stay on top of the latest news and listings. We encourage you to also check our blog regularly.

In the meantime, if you have any questions please contact Support.