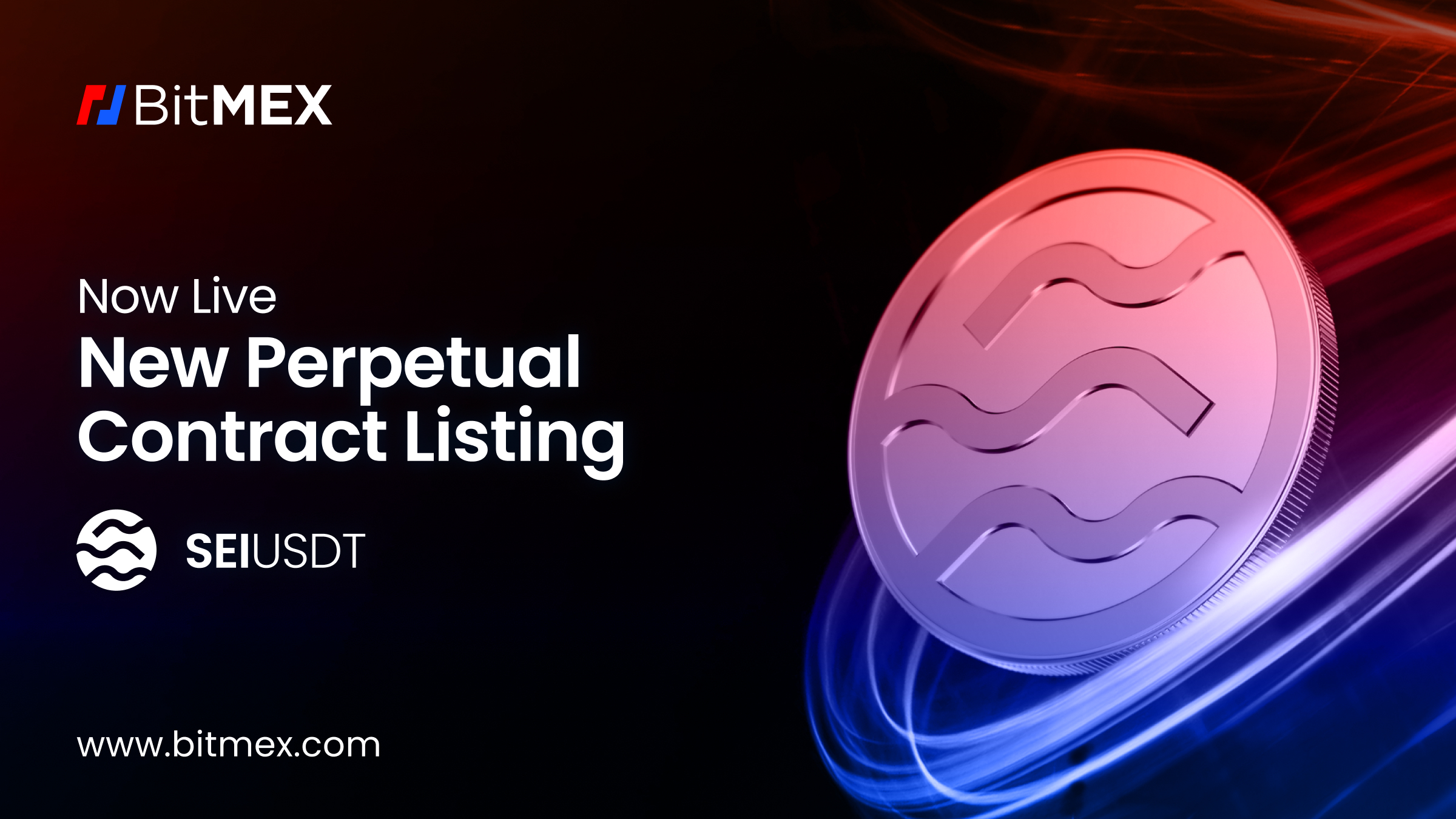 In addition to our already live futures contract (SEIUSDTQ23), BitMEX users are now able to trade SEI perpetual swap contract (SEIUSDT), with up to 33x leverage. 
Sei Network (SEI) is a layer 1 blockchain with a built-in central limit order book. SEIUSDT is available to trade here.
For a deeper look at our SEI listing, read on. 
If you haven't yet signed up for a BitMEX account, you can do so here. 
About the SEI Token and Network
Sei Network (SEI) is a layer one blockchain, optimised for trading applications across DeFi, NFT, and gaming. It has a transactional throughput of 20,000 orders per second and a transaction finality of 500ms. The goal of the Sei Network is to enable high-frequency trading with off-chain speed, without compromising on-chain security.

SEI Linear Perpetual Swap Contract Specs
SEIUSDT is a linear perpetual swap contract, margined in USDT (ERC-20) with up to 33x leverage.
SEIUSDT contract details:
Symbol

: SEIUSDT

Margin Currency

: USDT

Contract Size

: 1 SEI

Lot Size

: 10

Minimum Trade Amount

: 10 SEI

Underlying

: .BSEIT

Max Leverage

: 33x

Risk limit

: 1,000,000 USDT

Maker Fee

: 0.02%

Taker Fee

: 0.075%

Base Initial Margin

: 3.00%

Base Maintenance Margin

: 1.50%
Users are now able to trade the SEIUSDT perpetual contract here, or check out the full contract specs here.
If you don't have a BitMEX account yet, you can register here to create one. Currently, new joiners can earn up to 10,000 BMEX Tokens.

To be the first to know about our new listings, product launches, and giveaways, you can connect with us on Discord, Telegram, and Twitter. We encourage you to also check our blog regularly. 
In the meantime, if you have any questions please contact Support.