Last week, we explained how our strengthened index protection controls can give BitMEX users an edge versus those who trade on exchanges with less sophisticated safeguards. 
Here's a real-world benefit of one of those safeguards – the Index Protection Parameter – kicking in during trading for .BXRP and .BXRPXBT indices on Monday, 1 February. 
A few seconds before 11:56 UTC, the XRPUSDT and XRPXBT prices on Binance (one of the sources – or index constituents – we use to calculate index price) suddenly deviated from the other sources by 12.1 and 10.4 percent respectively (measured from the median). 
Previously, a so-called "whippy move" such as this would have caused a quick, unrepresentative price move of 6-7 percent on both indices, causing unnecessary liquidations. 
But since our Index Protection Parameter automatically excludes erroneous price moves on other constituents in excess of 10 percent, our index price held steady.
To illustrate, here's a graph of .BXRP, with lines showing our index price, the constituent price, and what our index price would have been without the Index Protection Rules.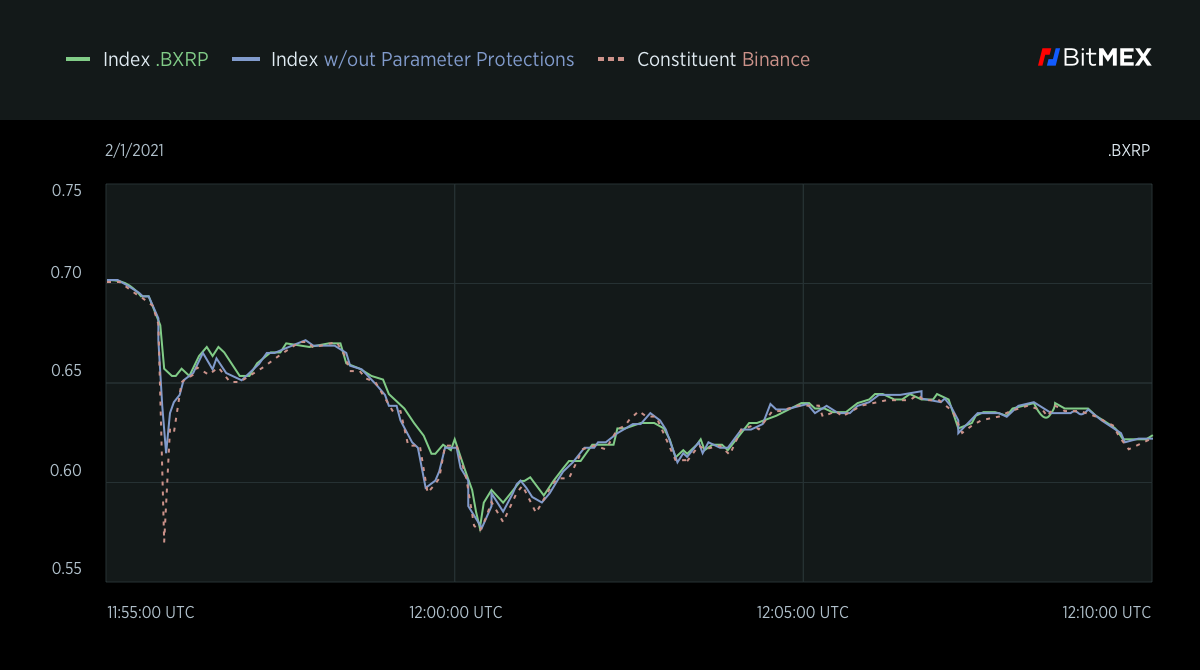 Here's the same graph for .BXRPXBT.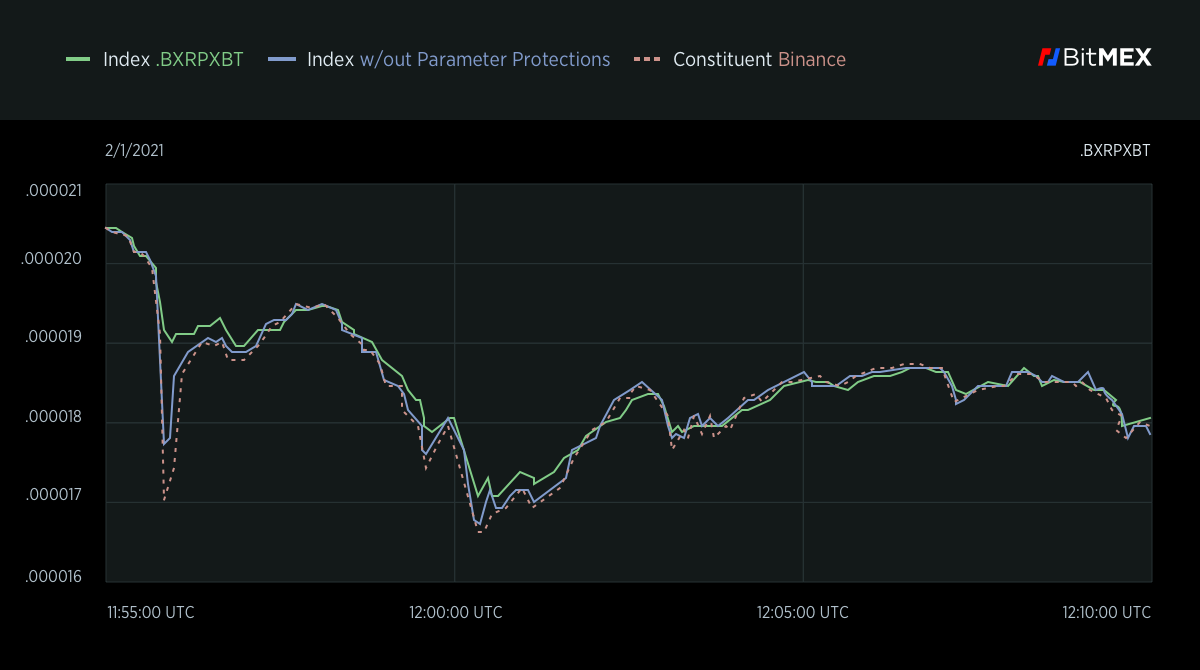 Parameter safeguards are highly technical – some would say boring – parts of how we track the true market price of underlying instruments. But there's nothing boring about keeping positions intact when whippy moves happen elsewhere. 
We'll keep an eye out for more real-world benefits of our index safeguards. Until the next post, happy trading. 
Should you have any questions, please feel free to contact Support.