We adjusted our pricing model to become the most cost efficient crypto derivatives exchange, introducing pricing changes worth USD 1.4bn in net present value. We've lowered the BitMEX Taker Fee to 0.05% and adjusted the Maker Rebate to 0.01% across our platform.
Us… and Them
Changing our fee structure places BitMEX ahead of others in the derivatives market. We've done this to give all traders the advantage they need. Have a look: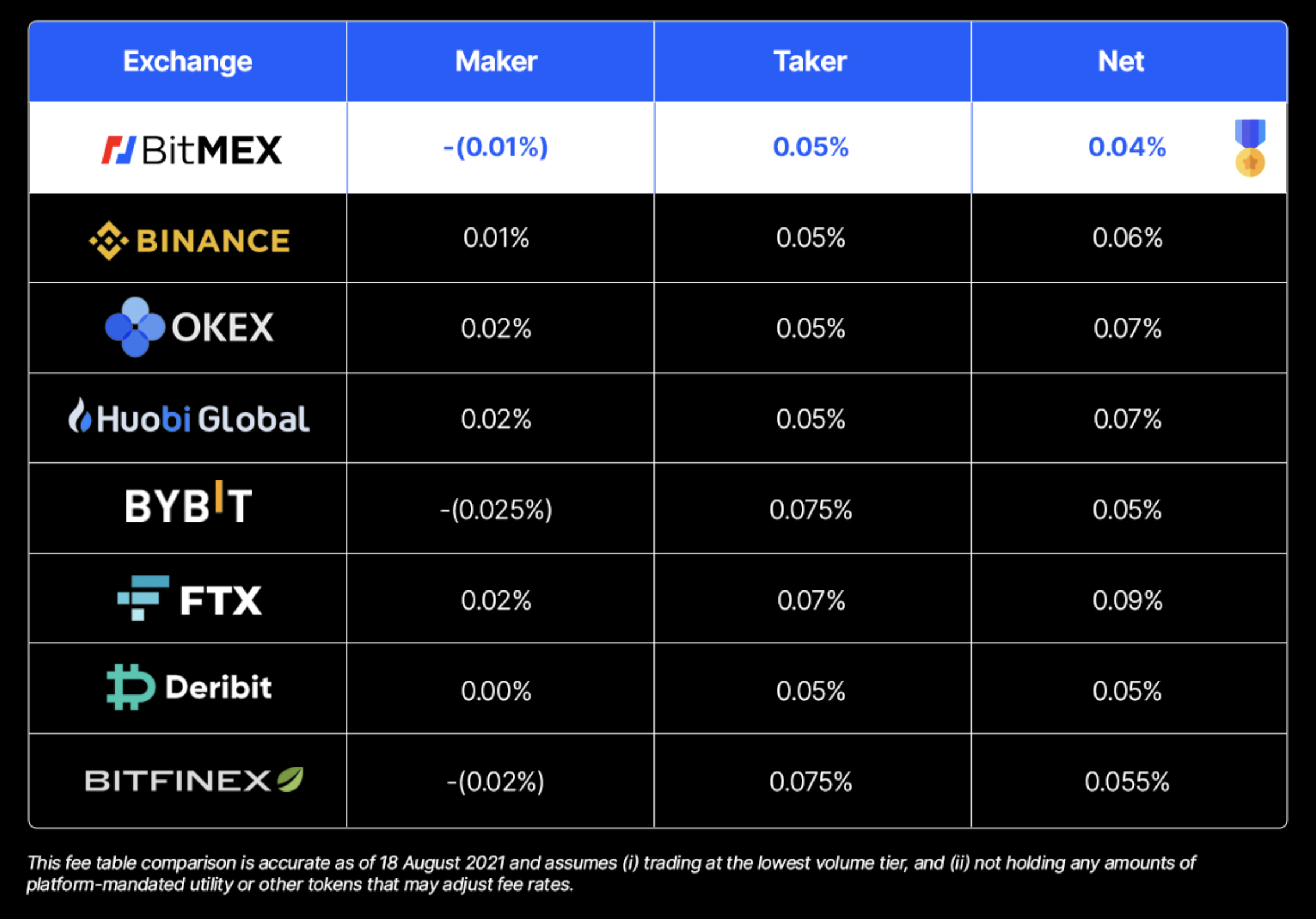 You can view all our fees here.  
Paired with our exceptional platform performance, prompt customer service, impressive liquidity, and a diverse product lineup, this fee structure revamp will give traders of all kinds another compelling reason to move to, and begin trading on BitMEX. 
We're confident these further fee changes will be welcomed, and have a positive impact on the BitMEX trading experience and overall liquidity. 
If you have any questions, please contact Support.