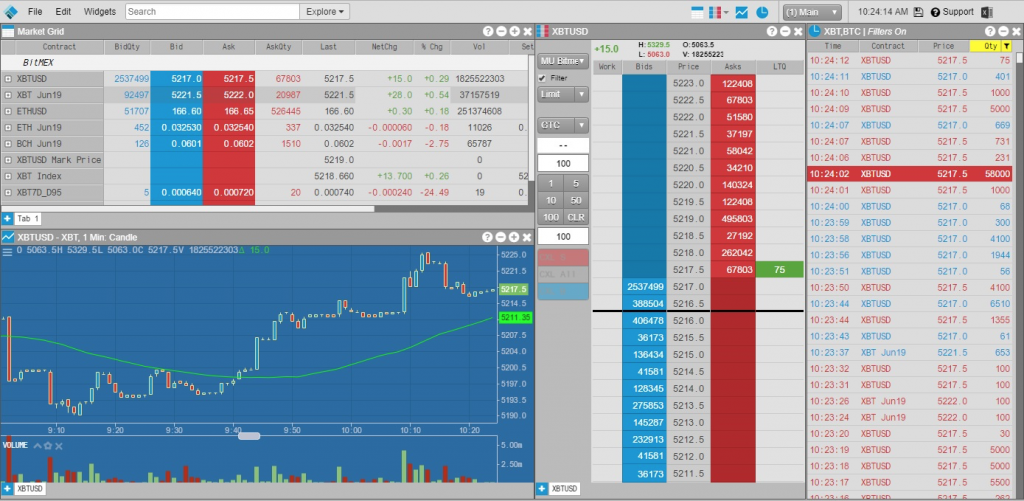 HDR Global Trading, the owner of BitMEX, has partnered with Trading Technologies International, Inc. (TT), a global provider of high-performance professional trading software. Through the partnership, traders eligible to trade at BitMEX now have access to market-leading trading tools via TT on all BitMEX products, including the flagship XBTUSD Perpetual Swap.

Arthur Hayes, CEO of BitMEX, said: "Like Trading Technologies, BitMEX is committed to providing innovative financial products and a seamless experience for sophisticated traders. By combining our robust technologies, this partnership will not only extend BitMEX's unique services to Trading Technologies' discerning clients, but advance our mutual vision to unlock access to cutting-edge cryptocurrency products."

"This collaboration with BitMEX brings our award-winning trading software to a much broader cryptocurrency market. We expect this partnership will grow trading volume on BitMEX, not only through our existing clients, who want access to cryptocurrencies, but also through new users keen to leverage professional trading software and enjoy better trading experiences," said Rick Lane, CEO of Trading Technologies.

The TT platform provides professional traders with direct global market access and trade execution through TT's privately managed infrastructure spanning five continents. Designed specifically for professional traders, brokers, and market-access providers, TT incorporates a broad array of customizable tools to accommodate trading styles that range from manual point-and-click trading to automated order entry.
About Trading Technologies
Trading Technologies (www.tradingtechnologies.com, @Trading_Tech) creates professional trading software, infrastructure and data solutions for a wide variety of users, including proprietary traders, brokers, money managers, CTAs, hedge funds, commercial hedgers and risk managers. In addition to providing access to the world's major international exchanges and liquidity venues, TT offers domain-specific technology for cryptocurrency trading and machine-learning tools for real-time trade surveillance.