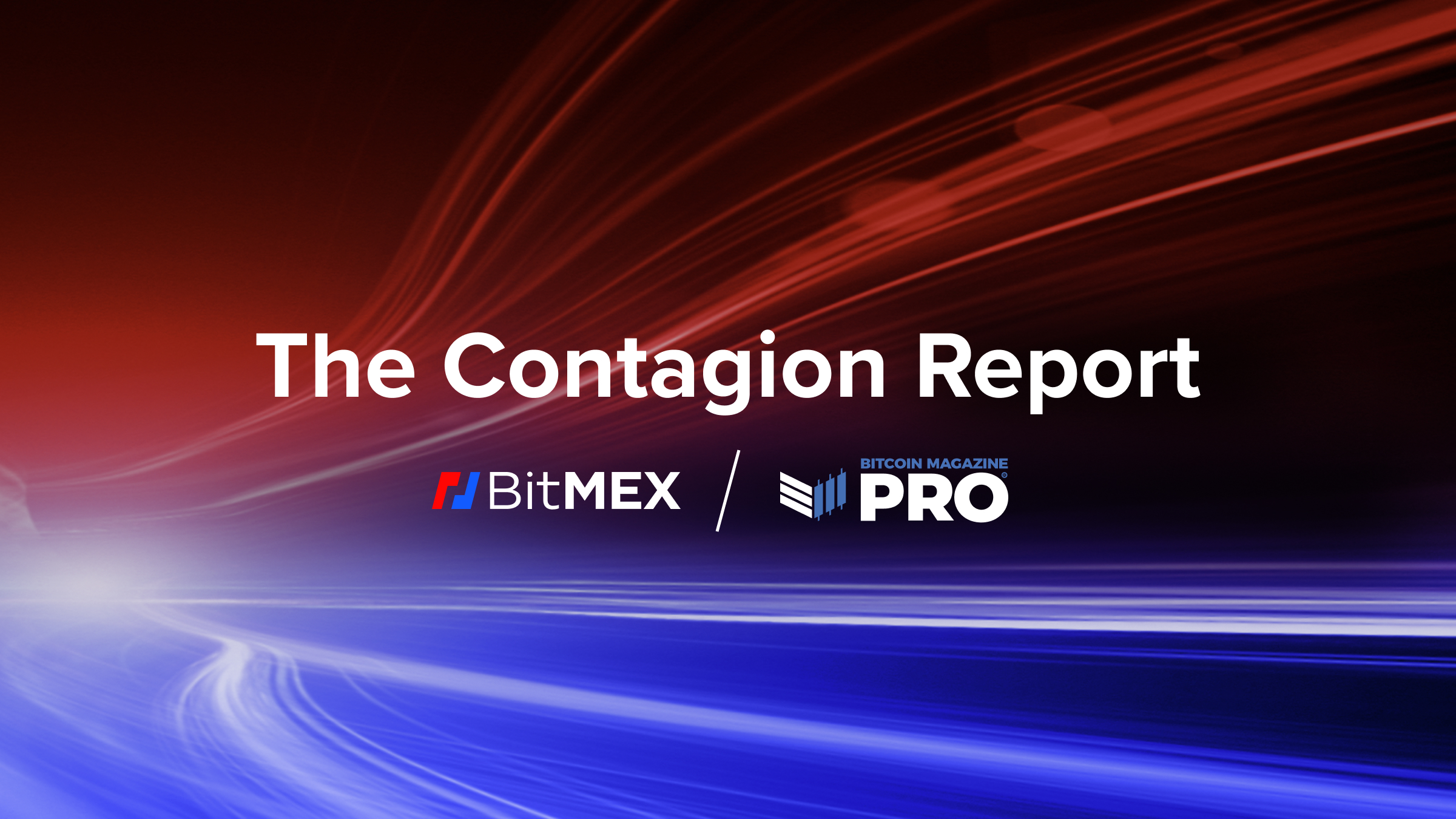 This blog presents an introduction to Bitcoin Magazine Pro's latest report, entitled: 'Contagion Report – June 2022.' You'll find the full report here.

Bear markets are for building, but also for learning lessons. If we add to our understanding of the crypto markets, we will be stronger for the next bull. Thanks to our partnership with Bitcoin Magazine, we are able to bring you some of the best insights – such as this piece on Bitcoin treasuries – in the business from experts Dylan LeClair and Sam Rule.
In this Bitcoin Magazine Pro special edition report, Dylan and Sam look into the contagion that has spread amongst counterparties in the cryptocurrency industry. The report details how the stage was set for the latest crisis, and details the actors, services, and investment vehicles that contributed to the liquidity/solvency crisis.
At BitMEX, we're dedicated to not only providing you with the best tools to trade crypto, but also the best resources so you can hone your investment thesis.
You can put this knowledge into action by signing up for BitMEX today, and checking out our Spot, Token, and Derivatives offerings. We'd love to have you join us.
Enjoy the Contagion Report, and keep your eye out for more analysis coming to you from our combined BitMEX – Bitcoin Magazine team.

To be the first to know about our contracts, new listings, product launches and giveaways, you can connect with us on Discord, Telegram, and Twitter. We encourage you to also check our blog regularly and subscribe to the Bitcoin Magazine Pro newsletter.

In the meantime, if you have any questions please contact Support.