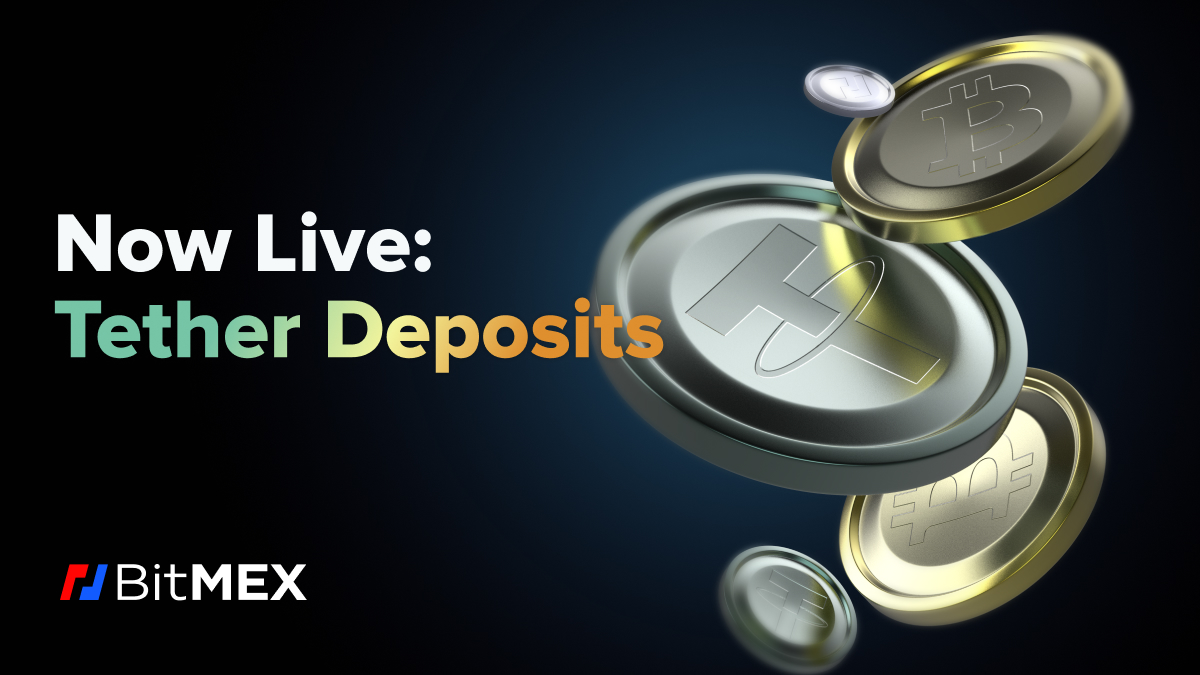 We're now accepting Tether (ERC20-USDT) deposits ahead of the launch of our USDT-margined contracts on 10 November at 04:00 UTC. We'll be listing nine contracts: seven linear perpetual swaps on XBT, ETH, XRP, LTC, BCH, DOGE, SOL and two linear futures contracts on XBT and ETH.
When trading kicks off, all USDT-margined contracts will be free to trade for 30 days (through 9 December).
To incentivise early deposits, the first 8000 users to deposit before 10 November and make a trade during the zero fees period will receive a USDT 50 bonus. Just maintain a minimum balance of over USDT 250 in your account through 9 December to be eligible. 
Find a guide on how to deposit USDT here. 
See below for the contract specs. Please contact us via Support if you have any questions and we'll be happy to help. 
Perpetual Contracts
| | | | | | | | |
| --- | --- | --- | --- | --- | --- | --- | --- |
| Symbol | XBTUSDT | ETHUSDT | XRPUSDT | BCHUSDT | LTCUSDT | DOGEUSDT | SOLUSDT |
| Minimum Trade Amount | 0.001 XBT | 0.01 ETH | 10 XRP | 0.01 BCH | 0.1 LTC | 10 DOGE | 0.1 SOL |
| Contract Size | 0.000001 XBT | 0.00001 ETH | 0.01 XRP | 0.00001 BCH | 0.0001 LTC | 0.01 DOGE | 0.0001 SOL |
| Underlying | | | | | | | |
| Max Leverage | 100x | 50x | 33x | 33x | 33x | 33x | 33x |
| Taker Fee before 0 UTC 10 Dec | 0.00% | 0.00% | 0.00% | 0.00% | 0.00% | 0.00% | 0.00% |
| Maker Fee before 0 UTC 10 Dec | 0.00% | 0.00% | 0.00% | 0.00% | 0.00% | 0.00% | 0.00% |
| Taker Fee after 0 UTC 10 Dec | 0.05% | 0.05% | 0.05% | 0.05% | 0.05% | 0.05% | 0.05% |
| Maker Fee after 0 UTC 10 Dec | -0.01% | -0.01% | -0.01% | -0.01% | -0.01% | -0.01% | -0.01% |
| Base Initial Margin | 1.00% | 2.00% | 3.00% | 3.00% | 3.00% | 3.00% | 3.00% |
| Base Maintenance Margin | 0.50% | 1.00% | 1.50% | 1.50% | 1.50% | 1.50% | 1.50% |
Futures Contracts
| | | |
| --- | --- | --- |
| Symbol | XBTUSDTZ21 | ETHUSDTZ21 |
| Expiry | 31 Dec 2021 | 31 Dec 2021 |
| Minimum Trade Amount | 0.001 XBT | 0.01 ETH |
| Contract Size | 0.000001 XBT | 0.00001 ETH |
| Underlying | | |
| Max Leverage | 100x | 50x |
| Taker Fee before 0 UTC 10 Dec | 0.00% | 0.00% |
| Maker Fee before 0 UTC 10 Dec | 0.00% | 0.00% |
| Taker Fee after 0 UTC 10 Dec | 0.05% | 0.05% |
| Maker Fee after 0 UTC 10 Dec | -0.01% | -0.01% |
| Base Initial Margin | 1.00% | 2.00% |
| Base Maintenance Margin | 0.50% | 1.00% |