BitMEX Research and Coin Metrics are happy to announce the release of txstats.com, the successor to P2SH.info, an independent project created by Coin Metrics' Lead Data Engineer, Antoine Le Calvez.
Bitcoin stored by P2SH address type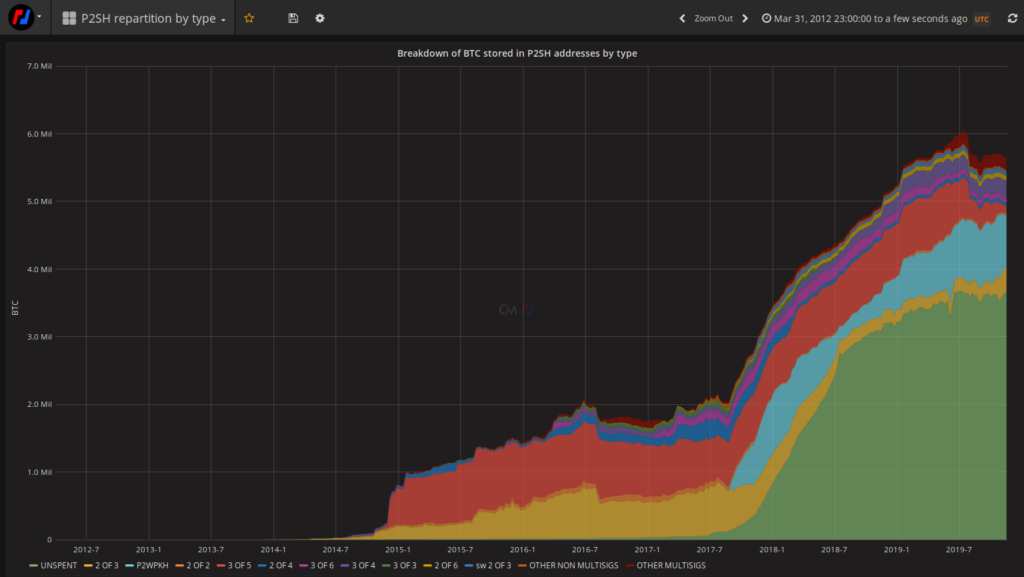 (Screenshot from txstats.com)
Txstats.com is a collaboration between BitMEX Research and Coin Metrics with the aim of providing in-depth, high quality and timely information about how the Bitcoin network is used.
Txstats.com provides a series of dashboards centered around a specific element of Bitcoin transactions such as:
P2SH transaction statistics,

Multi-signature usage data,

SegWit transaction statistics,

Lightning Network channel data,

OP_Return statistics,

Bech32 adoption,

Replace by Fee usage,

Data related to the Block Size Debate,

Fee Estimation.
BitMEX Research and Coin Metrics intend for txstats.com to be dynamic and will add more statistics to the website based on community feedback. If you would like to see a new feature added to the site please feel free to let us know by emailing us at info@coinmetrics.io or by Tweeting @BitMEXResearch
If you'd like to learn more about Coin Metrics and BitMEX Research, check out Coin Metrics' weekly newsletter, State of the Network, and BitMEX Research's blog.