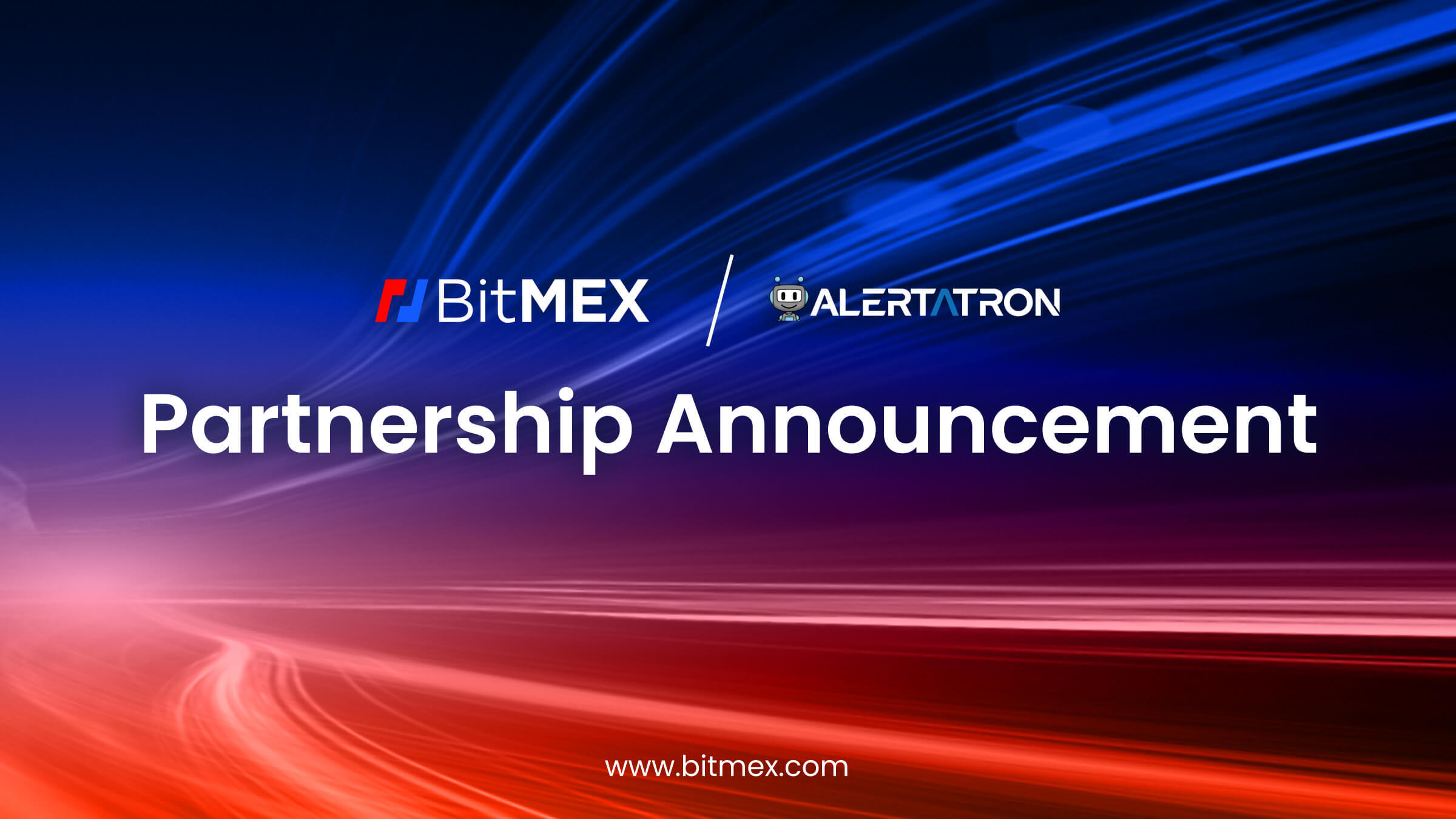 We're proud to welcome Alertatron, who offer automated algorithmic trading solutions for digital asset markets, to the BitMEX Partner Programme.

The addition of Alertatron means BitMEX users can safely access a wider range of sophisticated trading tools, thereby aligning with our ongoing focus to widen the range of benefits and services available within our ecosystem. Tools that will allow them to automatically execute orders on any signal, create complex order sequences, trigger any sequence of trades, and more.

On Alertatron's addition to the BitMEX Partner Programme, Chief Commercial Officer Rupertus Rothenhaeuser said, "Altertatron has quickly become a popular and preferred option for retail traders. Their addition will strengthen not just our offering to existing retail customers, but also encourage others who seek automations and more to trade on the BitMEX platform."  

Flynn J Connor, from Alertatron, further commented: "Alertatron is an automated algorithmic trading service platform for digital asset markets. Alertatron is perfect for running your own trades and turning any TradingView alert into orders. It also excels in advanced support for trading groups, which makes managing large groups easy too. What's more, Alertatron automates complex order execution across the entire group."

If you haven't yet signed up for a BitMEX account, click here.
More About Alertatron
The addition of Alertatron to the BitMEX ecosystem and experience will mean users can enjoy:

Automated trading:

BitMEX users will be able to trigger orders and trade 24/7.

Capture charts:

View a high-quality chart with every alert, captured at the moment the alert was triggered.

Integrations:

BitMEX users can connect their selected alerts to channels, groups and private chats on Telegram, Discord, and Slack. Push notifications can be sent via email and mobile, with webhooks. 

Easy set-up:

There's nothing to install and no browser extensions. 

Constant documentation and updates:

Alerts are captured 24/7, even when traders' computers are switched off.
Learn More About Our Partner Programme
The BitMEX Partner Programme exists to offer users access to platforms, services, and ancillary tools to improve and strengthen both their performance and experience. 
To learn more about the partners, tiers and benefits, check out our Partner Programme page. 
We encourage you to download the BitMEX Mobile app to trade your favourite crypto derivatives contracts and spot trading pairs on the go, and connect with us on Discord, Telegram, and Twitter to be the first to know about our new listings and giveaways. 

In the meantime, if you have any questions please contact Support.