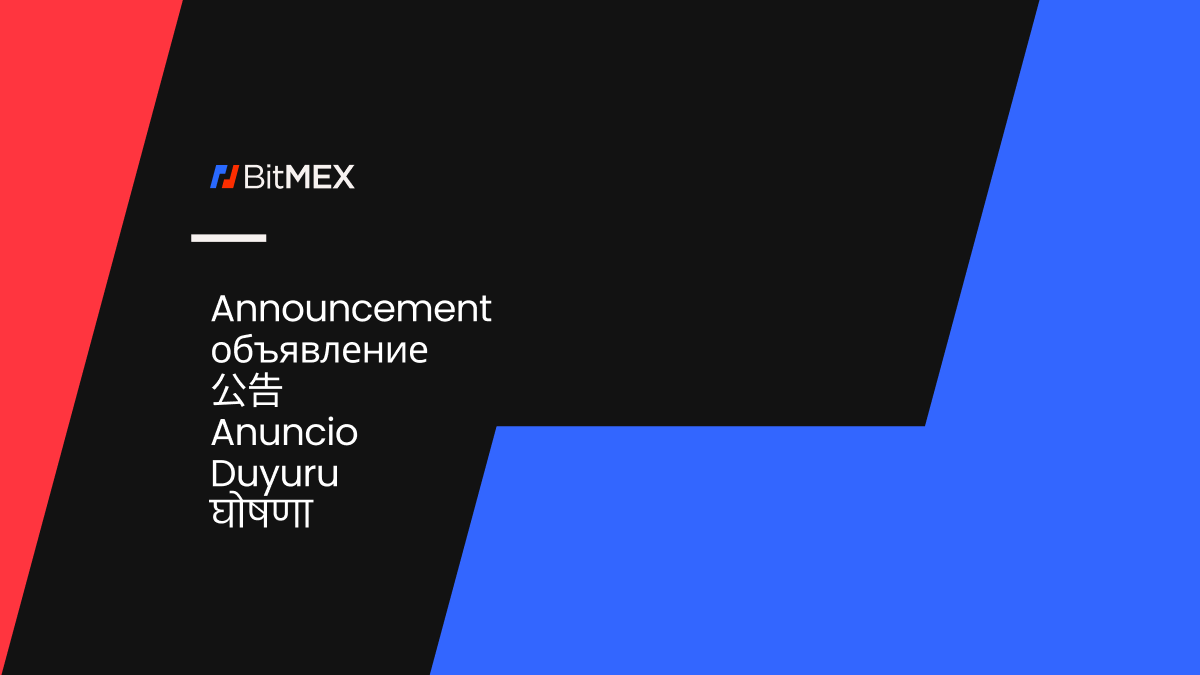 A quick update that we will be putting the BitMEX platform into maintenance mode today, on 21 September, at 13:05 UTC to investigate and fix an ongoing issue related to our computing platform that is causing connectivity problems in our systems – including intermittent access on API, Web, and Mobile, as well as delays in Mark Price Updates and processing withdrawals and deposits. Some users may also experience suboptimal trading experience. Please note that all funds remain safe.

During this temporary downtime, relevant updates will be shared on our status page. Once the fix has been implemented, the BitMEX exchange will reopen in cancel-only mode. From the halt of trading until continuous trading resumes, there will be no Mark Price updates and hence no liquidations.

If you have any questions in the meantime, please contact Support.