HDR Global Trading Limited ('HDR') is delighted to announce that we have decided to provide a further, increased Bitcoin development grant to Bitcoin Core maintainer Michael Ford (AKA fanquake). In July 2019 we provided Michael with a US$60,000 grant, payable over 12 months. We have now ended the old grant early and provided him with a new grant of US$100,000, payable over 12 months. This reflects HDR's continued support for Bitcoin development. We would like to emphasise that our commitment to open source Bitcoin development is for the long term and we look many years ahead when making these funding decisions.
HDR Global Trading Limited Grants to Michael Ford
| | |
| --- | --- |
| Date | Grant |
| July 2019 | $50,000 |
| March 2020 | $100,000 |
BitMEX Research has recently conducted analysis of the funding for open source Bitcoin development.
Grant Contract Published Under Open Source License
In addition to providing the grant, we have also produced a template grant contract and published it on GitHub under the open source MIT license. The contract between HDR and Michael is based on this template. We have made the template available to the community:
To ensure a high level of transparency, which is particularly important when funding open source projects. The Bitcoin community can now see with a greater degree of clarity the extent to which the grant is provided on a "no strings attached" basis.
To provide a suggested starting point to enable other potential grantors to copy, modify and/or improve the grant contract, which will hopefully make the process of providing open source developer grants easier going forward.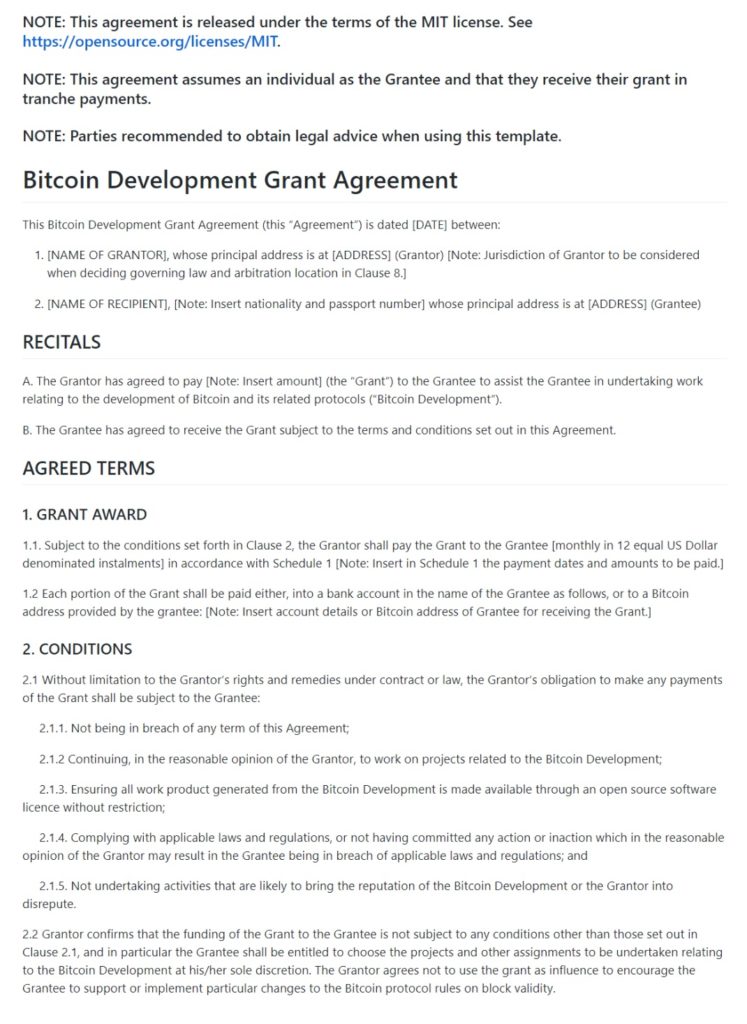 HDR Global Trading Limited owns and operates BitMEX, a trading platform which hosts the world's most liquid cryptocurrency product, the Bitcoin perpetual swap contract.